Instagram is one of the most popular photo and video sharing platforms. In 2016, Instagram introduced the "Stories" option where users can upload their preferred contents.
Instagram Stories is a great way to keep track of what's happening in the lives of the people you follow. However, as long as you view the story, it will appear in the Viewers section. The uploader can see if you have seen his/her story.
Viewing Instagram stories uploaded by other people is an interesting thing, but some people don't like it, they prefer their privacy on their Instagram account. If you were looking for an Instagram viewer that allows you to view other people's stories anonymously? If so, you might consider Picuki.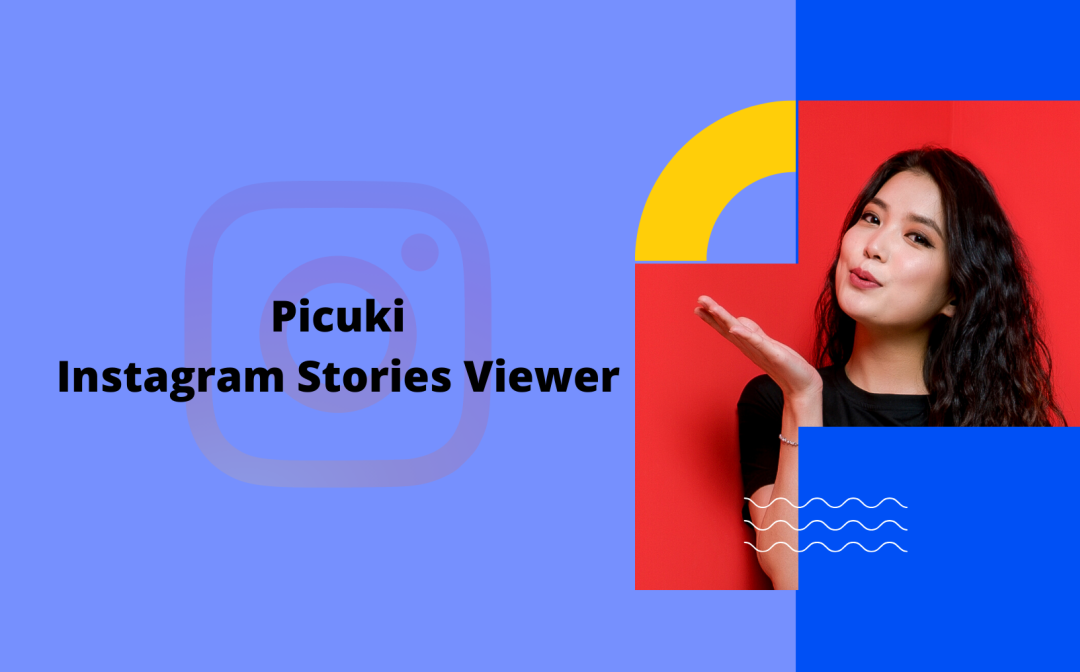 What Is Picuki?
Picuki is a perfect service for anyone who wants to view Instagram stories anonymously. It allows you to open any Instagram account without registering. You can visit the app anonymously, such as comments and followers, without revealing your identity.
With this tool, you can discreetly view other people's Instagram stories, read their direct messages and observe the reactions of the followers.
You can receive incognito information about account changes, new subscriptions, posts, stories, comments and followers of your required Instagram account via Picuki.
Picuki Features
Picuki is an innovative service for anonymous Instagram Stories viewers. Basically, Picuki allows you to view Ins stories anonymously and conveniently so that no one will notice.
There are quite a few features available for viewing Ins without compromising.
Support HD profile picture and stories viewer
Bookmark the favorite posts and access them easily offline.
View the stories without the interference of annoying ads
Search for anything you want using metrics like profiles, tags and locations.
Download Instagram images or videos.
Moreover, you can edit Instagram photos by enhancing your own content. And the Trending feature allows you to view popular Instagram contents in one place.
How Does Picuki Help in Parental Controls?
Ideally, Picuki is an Instagram monitoring app that allows users to track other people's IG accounts remotely. Moreover, it enables users to download the posts and stories of the target users for free.
Parents can use Picuki to track their kids' Instagram activities, including stories and posts, without them knowing.
Picuki vs Instagram
Instagram is one of the most important and used social media platforms on the internet today. It is an application in which people from all over the world post photos, videos and share their achievements, trends and daily routine, etc.
What if I want to save another user's IG stories to my phone? Instagram doesn't have this feature, which means users can't download stories to the app. You don't have to be disappointed so soon, because that's what Picuki is for.
How to View Instagram without an Account
Picuki allows you to view incognito stories of Instagram users online without registering and logging in to your account - both from your mobile phone and computer.
If you want to view a specific Instagram user's profile or Stories, you can enter the profile name in the search box on the web page. Possible formats are:
Username
@username
https://www.instagram.com/username/
Moreover, you can also search profiles, tags and locations.
How to View Instagram Stories Anonymously
Instagram Stories are only visible for 24 hours, and they are most likely to be instantly noticed by part of the friends and followers. Like Facebook Stories, Instagram users can easily find out who has seen all their stories.
With Picuki, you seem invisible to the profile owner, because your account does not appear in the list of viewers of the story.
How to Download Pictures and Videos in Picuki Instagram
In addition, Picuki can perform much more interesting functions, rather than just anonymously viewing Ins posts and stories.
With the help of Picuki, it will most often be possible to download missing Ins pictures or stories. Then you can reuse these materials for your target audience on Instagram or other social platforms.
Follow these quick steps to download Instagram Stories:
Step1: Navigate to the Picuki website homepage;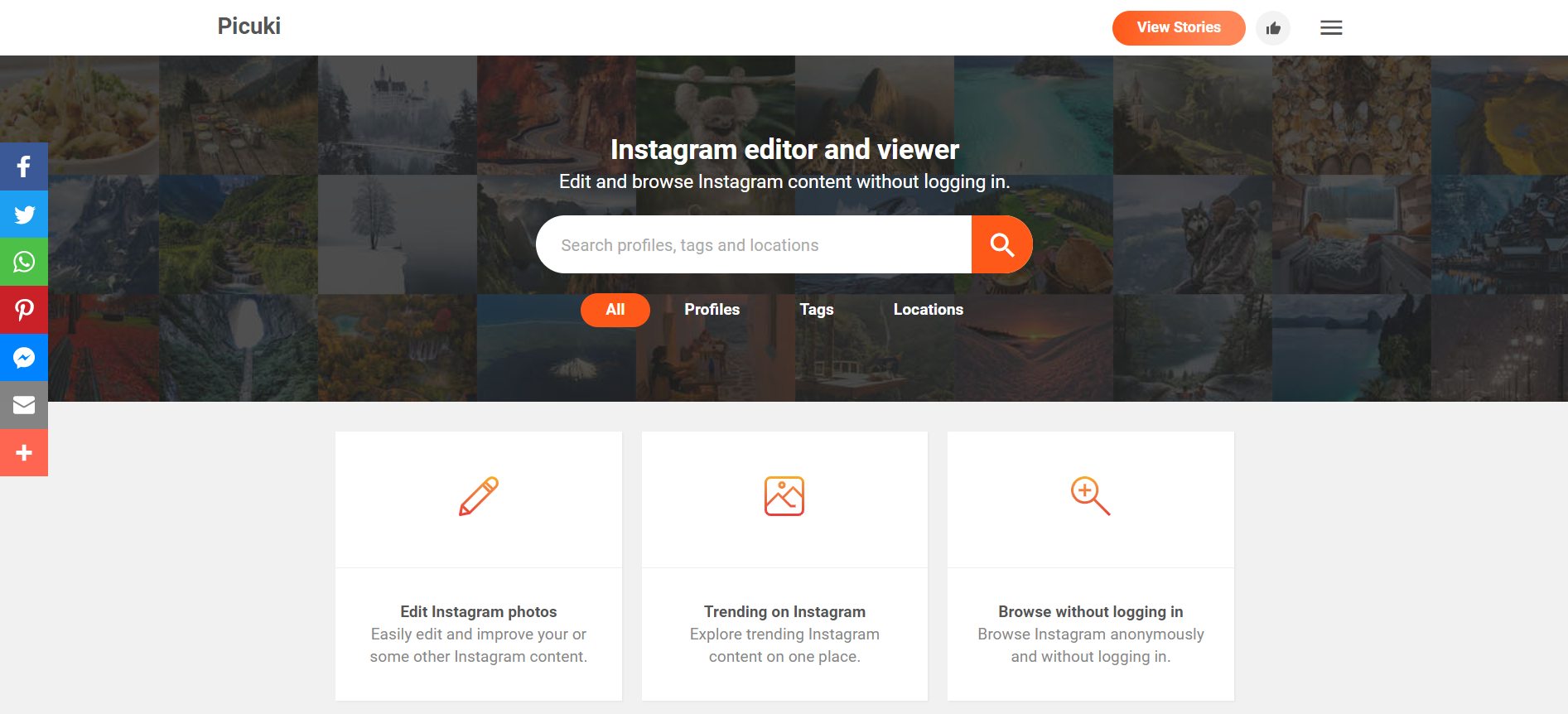 Step 2: Enter your profile name in the search bar, for example, KatyPerry;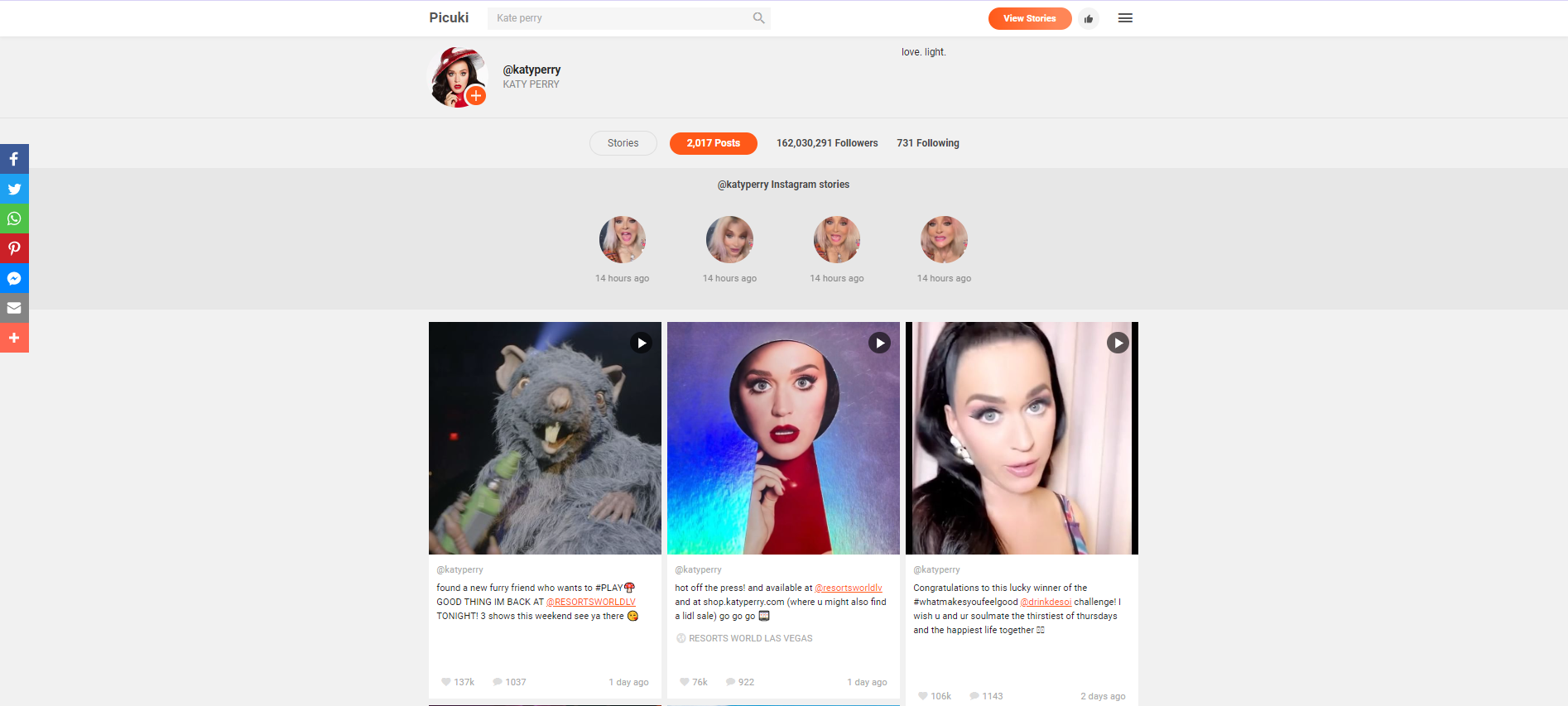 Step 3: Open up the picture or video posts you want to keep for private use;
Step 4: Click the "Download" button;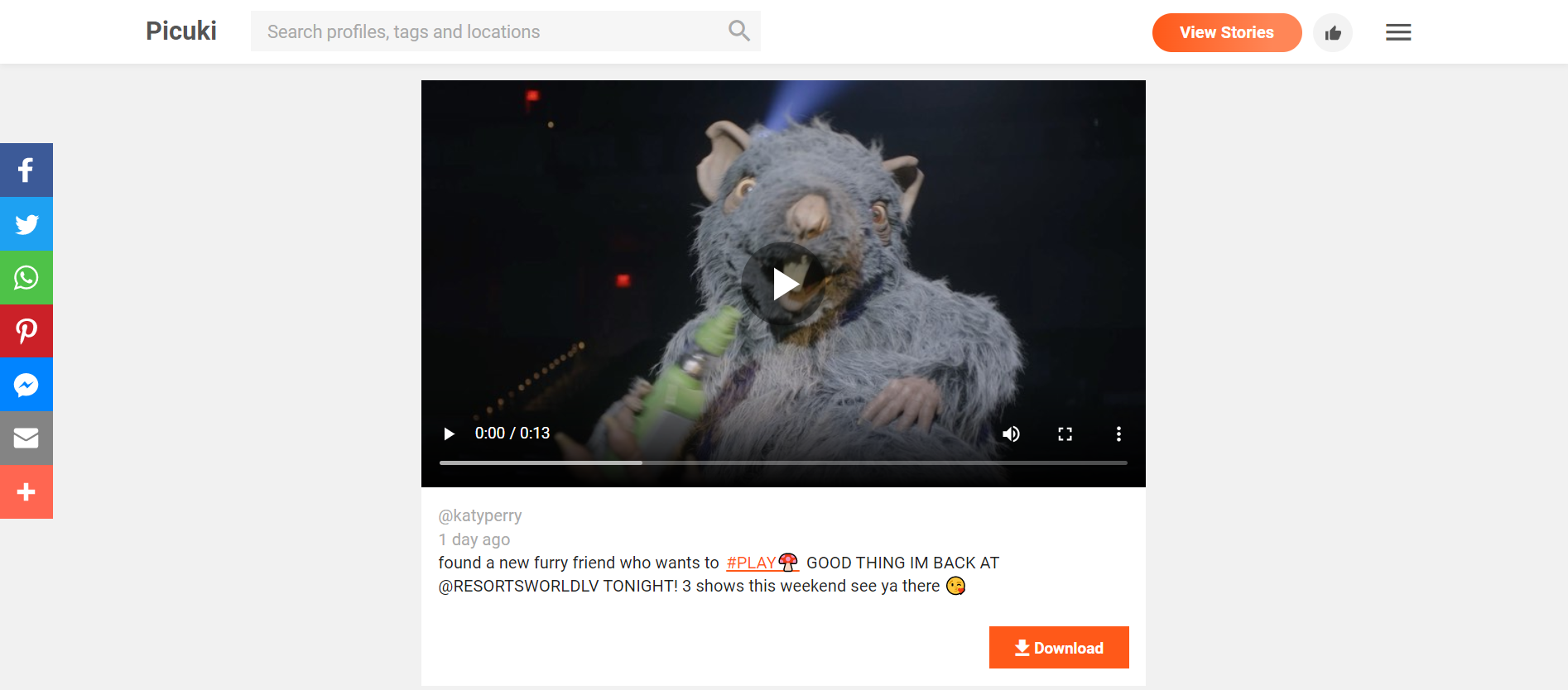 Step 5: The photo/stories will be automatically downloaded to your device in seconds.
How to Edit Picture and Video Posts
Picuki is one of the best anonymous Instagram Story viewers. This app has a lot of features that allow you to view Instagram stories anonymously and even check their direct messages.
By using this service, you can view another user's Instagram feed. You can also use this tool to count Instagram posts likes and read comments on their posts even anonymously.
To begin with, you can edit Instagram photos by enhancing your own or other content:
Step 1: Copy the link or name of the Instagram profile that you would like to view anonymously;
Step 2: Paste the link or name in the search box above and click Search or press the Enter key;
Step 3: You will be redirected to a page: https://www.picuki.com/profile/username where you can see all the public profile information: Instagram profile name and photo, number of followers and subscriptions, biography, live broadcasts and publications, etc;
Step 4: To edit a story from another person's Ins post - open the post or story first. At the bottom of the post, there is an "Edit" button in the language of your choice;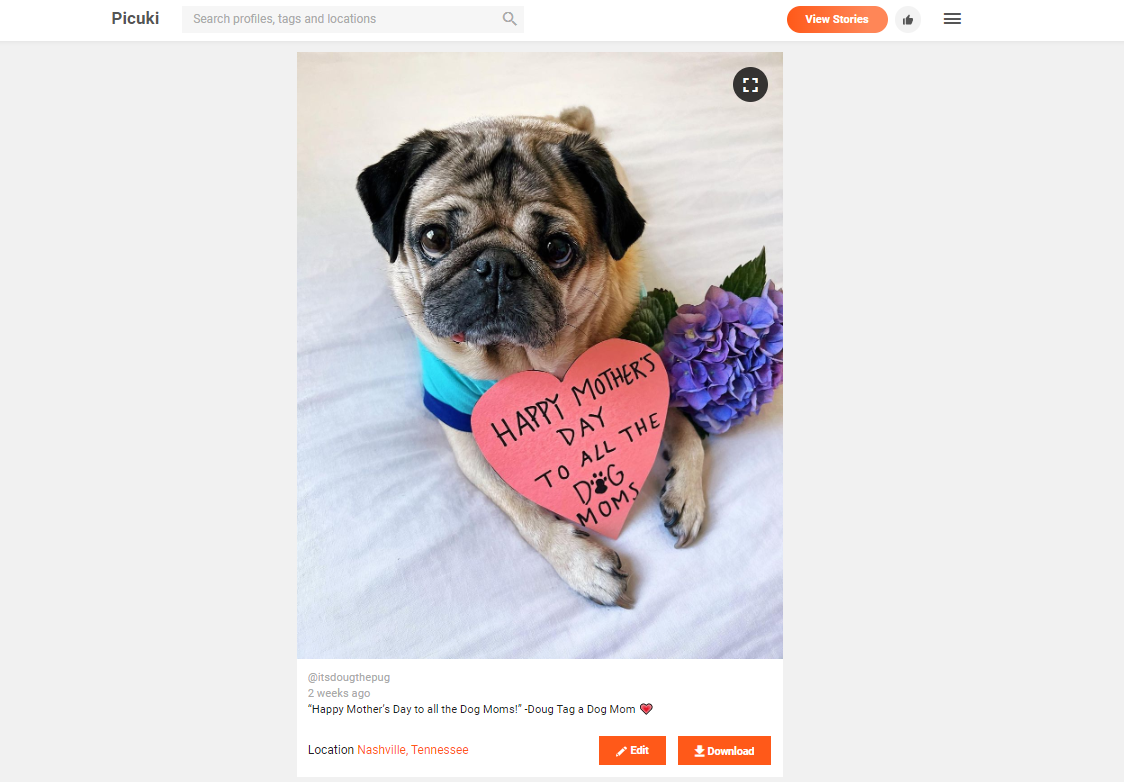 Step 5: Click the button to edit the posts with your own contents - after that you can save the edited Ins posts by downloading it only for personal use.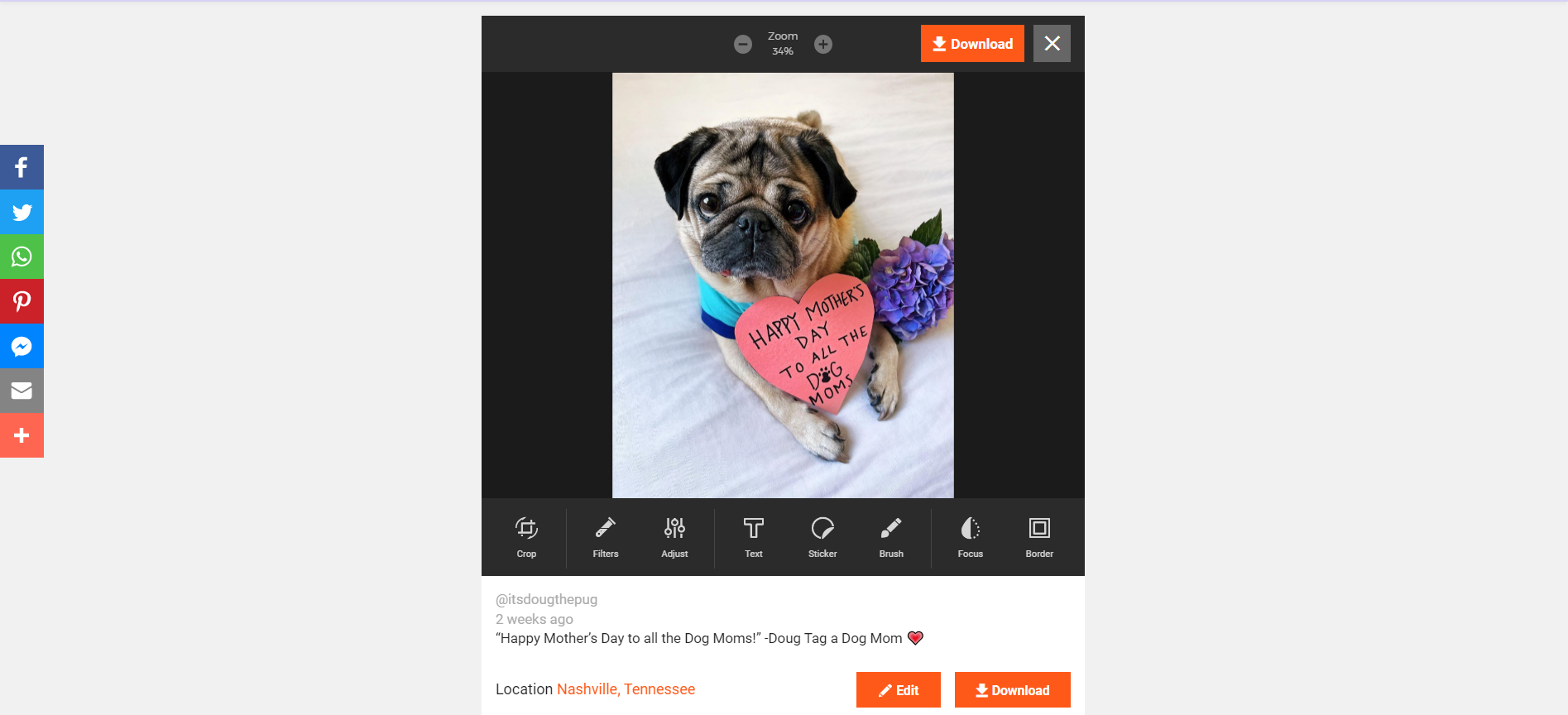 How to Create a PDF Portfolio from Your Instagram Photos
In this case, most designers rely on the prints of their designs, and often simply hope that they can get access to the internet to show their models online.
But with a PDF Portfolio, you can create a printable portfolio, but it also includes features like links and animation to make your pages look better.
Many software programs offer the ability to save PDF files. And you can also print web pages in PDF with tools like SwifDoo PDF for converting HTML to PDF. For the best portfolios, however, you should use such a PDF tool to project the PDF and then edit it with additional links, pages, and the photos downloaded with Picuki.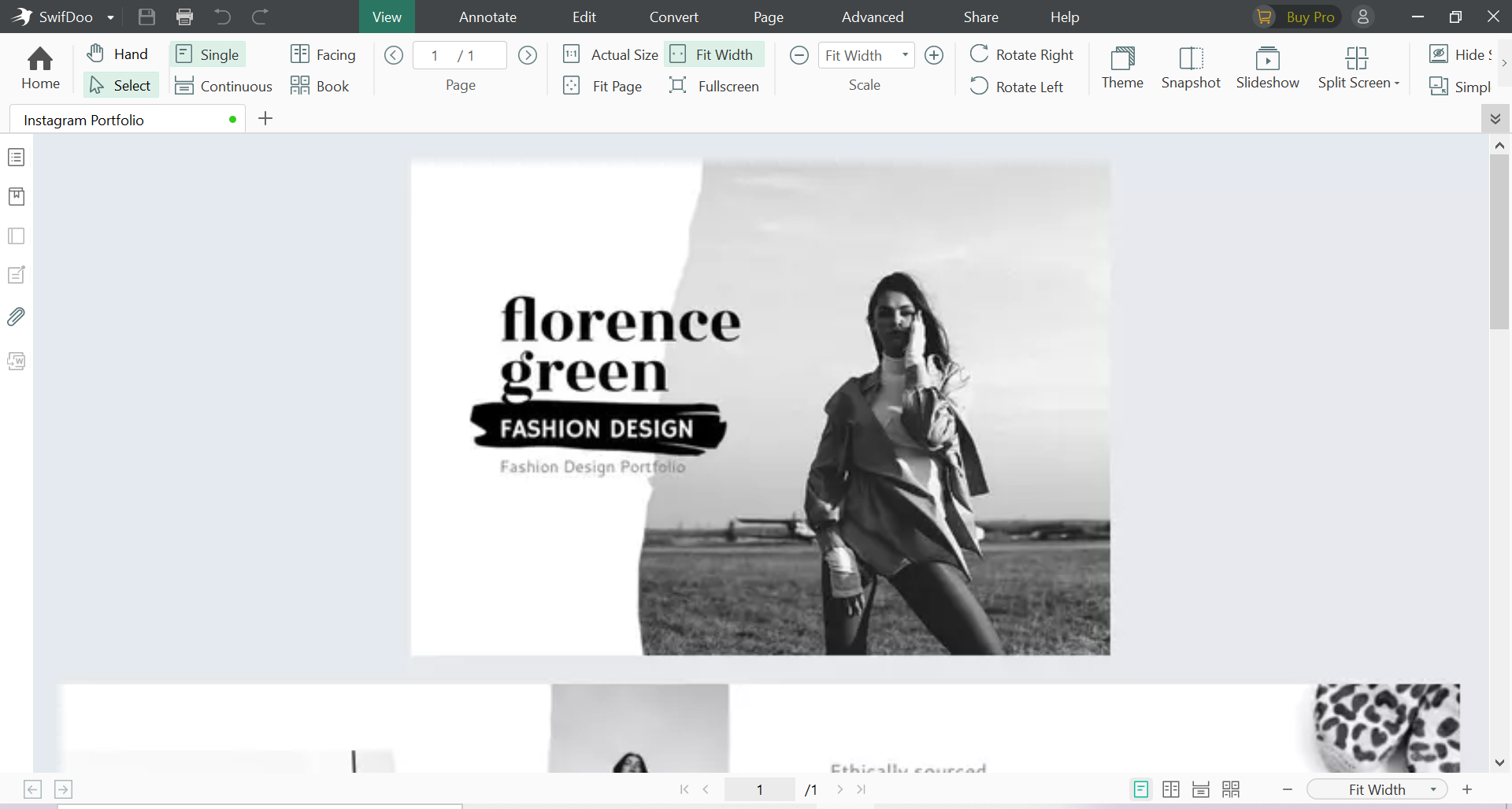 Once you have your portfolio in PDF format, you can use it in many different ways.
Email it to potential customers and employers along with your resume.
Print it to bring meetings and events in person.
Include it as an attachment on your portfolio site.
Keep a copy on your mobile phone to transfer to other people you meet.
Is Picuki Really Anonymous?
Picuki is one of the best tools on the web that offer safe and secure services. The developer designed this tool with the security of its reputable users in mind.
The best feature of Picuki is that it guarantees the anonymity of the user, which means that other users will not know that you have viewed their IG stories.
It allows you to watch and download IG stories for free. You do not need to complete any registration or authorization process in advance.
Picuki Alternative Websites
There are some good alternatives to Picuki at the moment, so we let you discover our list of the best services to view Instagram profile content without an account:
What Is Special About Picuki?
There are various third-party services that allow you to view Instagram without an account. Regarding anonymous Instagram Story viewers, Picuki makes it possible to view them without subscribing to them. Your photos, stories, and all your posts will only be visible to subscribers to this account.
With the web service, simply open the platform in a browser on your PC or mobile phone. And the best thing about this great service: view and download of Instagram stories are completely free for everyone.
Troubleshoot When Picuki Is Not Working
The developer does a great job of keeping Picuki running, but there have been times when the service has been shut down. But assuming that everything works well on Picuki, there are some common issues that can disrupt your service.
If you're having trouble accessing Picuki and viewing Ins Stories, read on. You'll find some common solutions when Picuki is not working.
Is Picuki Down?
Before checking out all the mentioned fixes, you should check if Picuki is down. Picuki ran into technical issues and thus sometimes it stops working.
In this case, you need to do nothing but wait for the developer to fix it. Or you can try some Picuki alternative services.
Restart the browser
Many Picuki issues have been resolved by restarting the browser. This closes services running in the background, among other things, which could cause problems for you.
Check your internet connection
The reason why Picuki doesn't work may be due to connection issues. If you see the service isn't working, the first thing you should do is to check whether or not you're connected to the internet by opening the Wi-Fi setting.
Clear the cache and application data
The next solution is to clear the cache and Picuki data. The first deletes temporary data, the second deletes all data in the application, including various settings.
How to Access Picuki on a Mobile Phone
Picuki is a browser-based service, so you do not have to install a native/desktop application to run it.
Picuki is compatible with all connected devices, such as iPhone, iPad or Android tablets and smartphones.
In Closing
In a world as fast as it is today, Instagram Stories are a great way to catch up on the lives of others. They are also an impeccable source of entertainment and the dissemination of information about their talent. There are many things you can achieve with your Instagram stories.
Sometimes we want to download these stories and keep them as an image. So we're here with this content to make it easy for you to retrieve these stories and keep them forever. Though Instagram does not officially allow users to view the content posted by users in stories anonymously.
If you want to stay discreet while still taking advantage of the power of this social network, you can open an account with a pseudonym and thus continue to follow the ones who share interesting posts.
FAQ
What can I download using Picuki?
Pictures or Stories from any public Instagram profile.
In what file format are the stories downloaded?
Video stories are downloaded in MP4 format, and photo stories are downloaded in JPEG format.
How can I view downloaded stories?
Video stories can be viewed in any updated video player or directly in the browser (just drag the downloaded video into the browser). Photo stories can be viewed in image viewers (or like videos, in a web browser).
Can I download a story from someone else's account?
Yes. As long as the requested account is not private, you can download stories with Picuki.
We recommend that you download stories for informational purposes only. We do not recommend reusing other people's stories, as the rights to the downloaded materials belong to their authors.