If you run your own business and have numerous employees working for you, it's vital to ensure that you all manage your time efficiently.
Virtually every business and individual nowadays has some form of work schedule in place to plan the hours and days they will work for at a job, yet designing a schedule is much easier said than done.
Therefore, a lot of people ask for a work schedule template which includes main format and most of universal information, to directly edit and make small alterations to it with a tool like SwifDoo PDF.
Here's a look at a few useful tips on how to design a schedule with a template.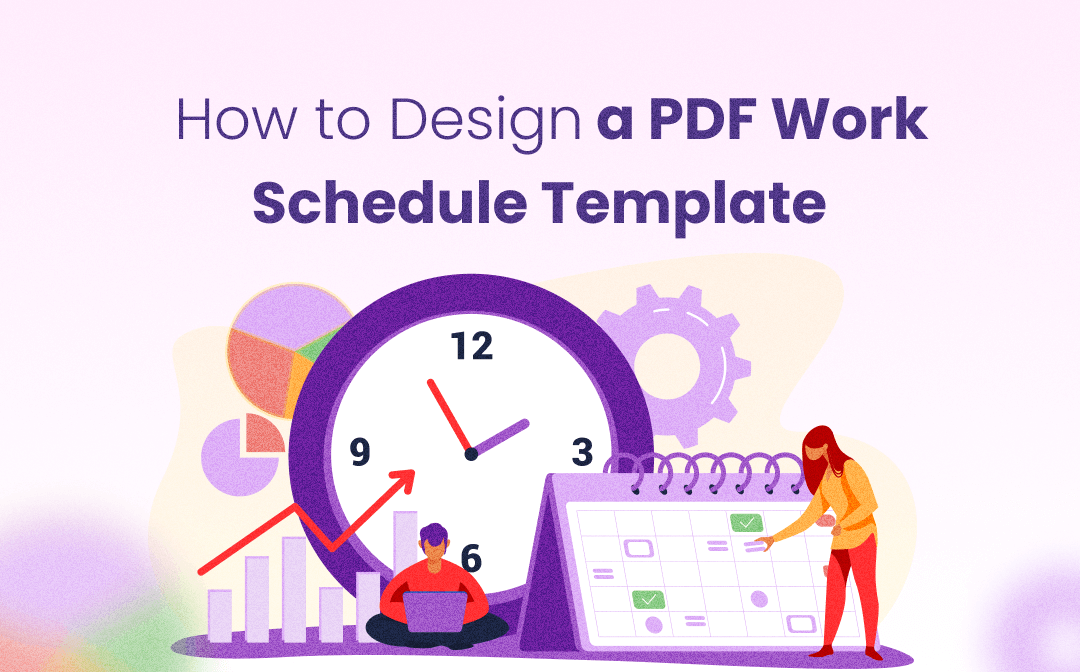 Download a Work Schedule Template
If you're thinking of creating your very own work schedule from scratch, don't bother, as there really isn't any point, can be waste of time.
There are heaps of websites out there with free work schedule template resources ready to be downloaded, such as Calendarpedia, Sample Templates and TrackTime24. Whether employee schedule templates, class and work from home templates, you can easily find.
So all you need to do is download them and then change and enter the info manually which is relevant to your business and your workforce.
Edit and Convert Your Schedule Template PDF
Once you've downloaded a work schedule template PDF, it's now time for you to alter it and manually enter the details in the relevant fields and columns.
This is where PDF editing software and PDF converter, SwifDoo PDF proves so effective. Utilizing SwifDoo PDF, you can either convert the template PDF to Excel, or even edit it directly.
Edit Work Schedule Template
Step 1: Open up the PDF with SwifDoo PDF;
Step 2: Tap Edit and Insert Text to type the names of employees, assigned tasks, time, and other information;

Step 3: When needed, go to Annotate, Area Highlight to color the important task. Use other editing tools such as Background to design the template.
Convert Work Schedule PDF to Editable Excel
Step 1: Drag and drop your template PDF into SwifDoo PDF;
Step 2: Choose Convert, PDF to Excel;

Step 3: Select where to save the template excel file and hit Start to convert PDF to Excel.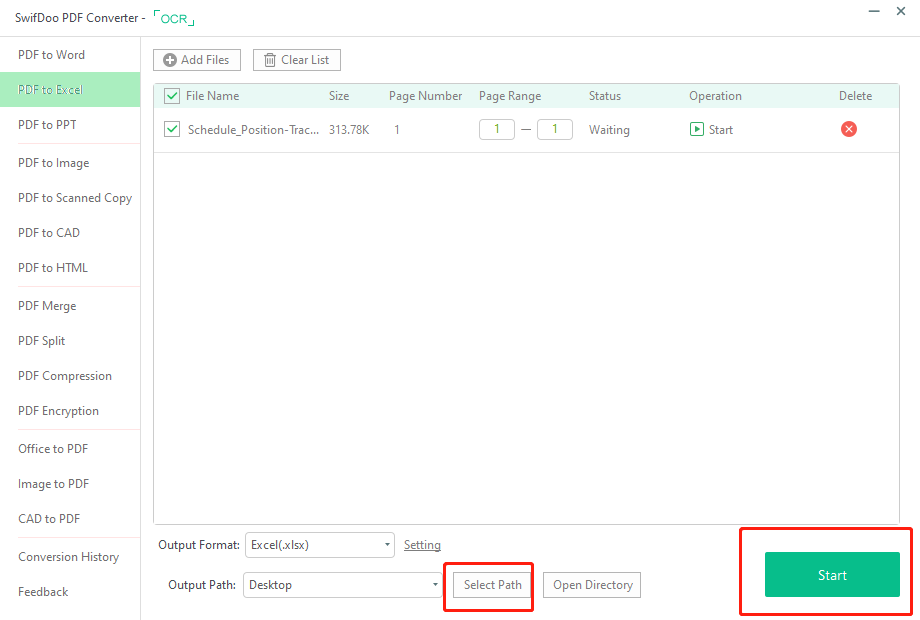 Some other small tips for schedule template design are simply given in the coming parts.
Enter Employee Names and Dates and Leave an Empty Row under Each One
When entering the relevant info into your work plan template, begin by entering the name of each employee in the relevant field, then the work dates in the next column along. Be sure to leave an empty row under each employee name for clarity, as this will be used for employee positions.
Enter the Work Hours
Now that you have the name of each employee at your place of work, and the work dates, you should then enter the shifts and hours of work that each member of staff will be doing on that specific day into the work plan template.
If for example, Calvin Swift works 8am until 4pm, Mon – Fri, be sure to enter 8am – 4pm on his schedule, to be sure that he knows the hours he is working, and so that co-workers also know who is working, and when.
Bold Key Info
Finally, to really help ensure that your work plan stands out, be sure to use your PDF editing software such as SwifDoo PDF, to bold key info on the template PDF.
If for example, you have a big project with a deadline coming up this coming Friday, go ahead and bold the project on Friday, and type in the fact that that is the deadline.
If an employee is off sick, or on vacation, enter this info on the schedule and again, bold it, to ensure you don't forget they're off, and so that other co-workers know that they're off work, and when.
Why to Use Template
A template is a kind of document with pre-set layout and design, which helps quickly produce a required document. Since you can download dozens of all daily, weekly and monthly work schedule templates on the Internet, and instantly make changes to them with PDF software, plenty of time and energy will be saved in making and publishing a customized work plan.