Before accepting a new offer, you should make sure to settle the older one carefully. When you have to resign from your job, it's important to learn how to write a resignation letter. After all, writing a proper resignation letter can maintain professional relations with your former colleagues and retain their warmth for an unforeseen future.
Writing a letter of resignation is a part of basic courtesy and professional etiquette. It's not just to state why quitting your job. Many other necessary factors need considering. If you have no idea about how to write a resignation letter, this post has you covered.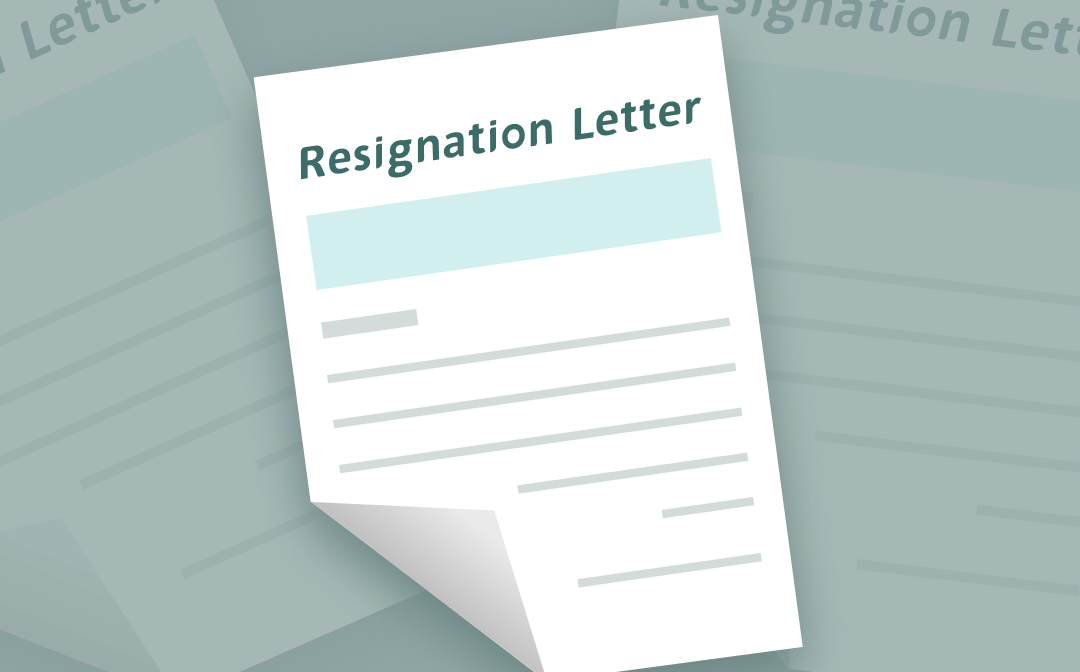 What is a Resignation Letter?
Simply put, a resignation letter is a formal way of quitting your job. It is a part of an official procedure to notify your employer that you will no longer work for the current post. A resignation letter can be submitted as a printed letter or via email.
Why You Need to Write A Resignation Letter
There are many reasons to quit a job, and writing a resignation letter is a professional courtesy. A resignation letter is a legal notice that informs your employer of your decision to leave. Before quitting your job, drafting a formal letter of resignation helps the organization take necessary actions in due course. It also helps build a positive and harmonious relationship with the employer, securing your chances for a letter of recommendation comparatively high.
Besides, a resignation letter also informs your employer to arrange a replacement in time to take over your responsibilities. It's better to submit an official letter of resignation instead of short notice.
When to Give Your Resignation Letter
After writing a resignation letter, the time to submit it is another must-to-know. What is the best time to give your letter of resignation? Well, it's appropriate to hand in your letter of resignation 2 weeks in advance.
14 days is widely considered the minimum to give a notice letter to your supervisor, though submitting a 2-week resignation letter is not forcibly required. Just as we've mentioned above, a 2-week notice gives your employer enough time to plan for transitioning your job duties to others.
Now, let's dive deeper into how to write a resignation letter.
Where to Get A Resignation Letter Template
If you have no clue about writing a resignation letter, a letter of resignation template can lead you to write a proper notice letter. Here are a few websites that can assist you in downloading these resignation letter templates online:
Michael Page
Resume genius
The balance careers
Seek career advice
Corporate finance institute
The Muse
Total jobs
Acas
Careers NZ
For your information, a resignation letter template downloaded from these sites is generally in PDF format to maintain the formatting. If you want to straightforwardly fill out the forms, professional PDF readers like SwifDoo PDF saves you the trouble of converting such PDF templates to Word documents. In addition, if you don't want your employer to open your resignation email in a corrupted layout, you can convert the Word file of your resignation letter to a PDF format.
With SwifDoo PDF Reader, you can create and edit your letter of resignation anytime and add your digital signature electronically when you deem fit. This software also helps you to protect the privacy of your resignation letters.
What to Include in A Resignation Letter
In case you want to write a resignation letter on your own, check the basics that should be included:
The decision to resign;
The name of your position;
The reason for your resignation (optional);
Your last day on the job;
Your contact information;
Your name and signature.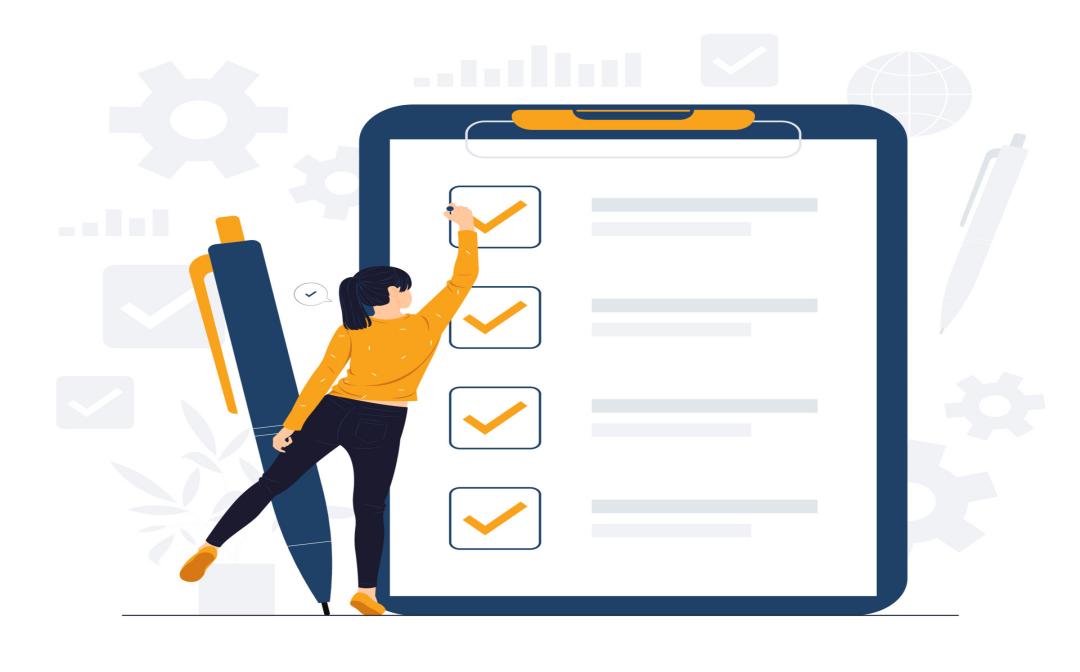 How to Write a Resignation Letter Format
Writing a resignation letter doesn't require excessive details or creativity. All you need to do is write it properly and professionally. With a resignation letter template and the fundamental factors kept in mind, you can create a customized letter to leave your job with prior notice. Here is the complete guide on how to write a resignation letter.
Write your contact information:
You should begin your letter of resignation by writing your full name and address at the top in the center of the page.
Add the date you submit the resignation letter:
Next, you need to add the date you give the notice under your address left-aligned.
Include the company's address:
Under the date, include your company's address in the below-stated format:
Company's name
Company's street address
City and zip code
Address the letter to your boss:
Address your resignation letter to the manager, including his/her formal title (Mr./Ms./Mrs.)
Get straight to the resignation point:
You need not build up a story or an explanation to state your resignation. State that you are resigning from your job.
Mention the date of your resignation:
Ensure to mention the date of your resignation clearly in your letter.
State your reasons for resignation:
Though it is optional, you can always choose to state your reason for resigning from your job. Sometimes general reasons make place for themselves to be listed in the letter, but unhealthy reasons are better avoided before they raise a controversy or conflict.
Thank your employer:
It would be best if you always concluded your resignation letter:
Thanking your employer/ manager
Recognize how the company helped build you opportunities
Help with fruitful recommendations and transition process
Express your desire to keep in touch
Include your signature:
In submitting a hard copy, you can place your signature right above your name. Your name is essential for submitting a written or soft copy of your letter.
Resignation Letter Example
If you're still a little stumped by how to write a resignation letter, read this resignation letter example to learn how to incorporate the factors listed:
Christina Anderson
134 Pierce Circles, New Antonio, AK 58127| 111-107-457| [email protected]
December 23, 2022
Chambers-Peterson
123 Mainstreet.
New Antonio, AK 58127
Dear Mrs. Klinger,
This letter informs you of my intent to resign from my position as accountant for Chambers-Peterson. The last day of my employment will be at January 7, 2023.
I received an offer as an assistant manager at a new company and decided to accept it. Thank you very much for giving me the opportunity to work with you and your team over the last 2 years. I have learned a lot from this job and the knowledge I gained will benefit me throughout my career.
I would be happy to help with the transition of my duties to a new accountant during my last two weeks. If there is anything I can help with, please email me anytime at [email protected]. I wish your company continued success in the future.
Sincerely,
Your Handwritten Signature
Christina Anderson
Vital Rules to Follow Before Writing a Resignation Letter
Some rules that you should follow to write a professional resignation letter to maintain your grace and integrity include:
Always talk to your manager stating your resignation decision before drafting your letter
Settle for a one-page and to-the-point resignation letter
Always write your letter on a positive note
Offer to help with the transitions
Always proofread your letter of resignation before the final submission
Prefer to seek legal advice
A Quick Sum Up
When deciding to quit your job, it's important to know how to write a resignation letter. You should always take the help of some resignation letter templates to form proper formatting. Besides, following the essential tips listed in this article to customize your letter can serve the best of your needs as well.