Have you ever thought of a press release making you global and viral for all the right reasons? Anyone can write a news release, but it takes fetching the apt journalists at the right time to make it viral.
Press releases have been used for ages. But you can always give it a makeover to tailor-make them as per the modern times. However, you need not follow the traditional and cliched releases; instead, with the help of a press release template, you can always give a modern touch and write one on your own.
If you are wondering about the events where you can write a news release, hold your seat tight as we have listed a few press release example for your convenience. Some writing and publishing tips will give you an edge over your competitors.
So first, let us quickly learn what a press release is and why it is essential in today's era.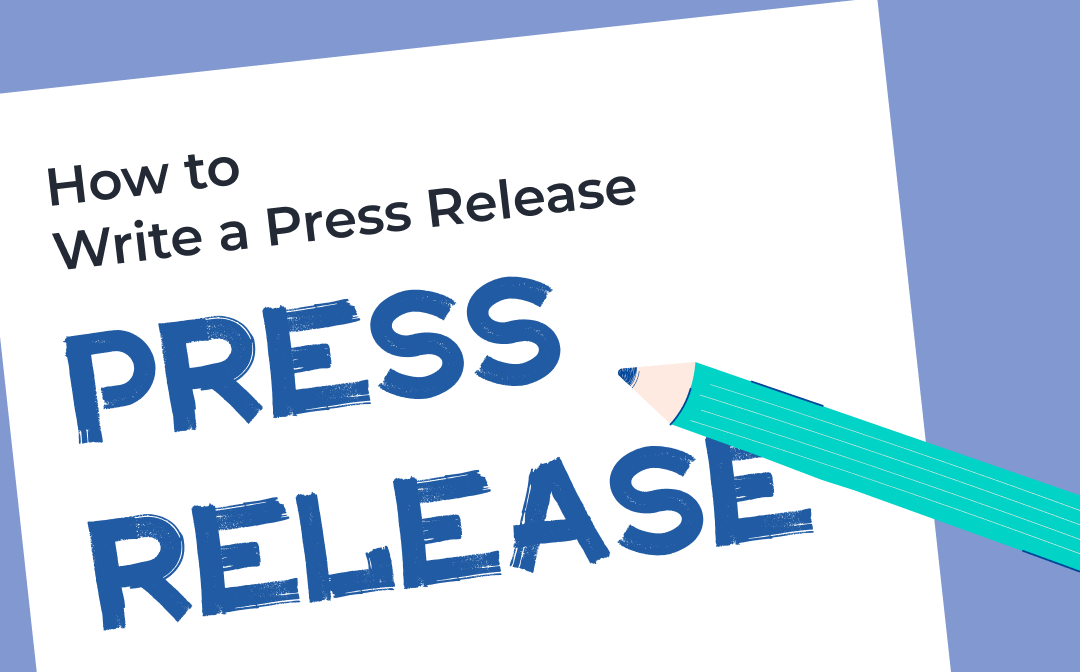 What is a Press Release
Press releases/news releases are a new face of public relations. Unlike other objects and things, a news release is not meant to sell. Instead, it is written to inform potential readers and journalists about a piece of specific information or announcement worthy of news or creating attention.

Generally, companies write a press release to inform the media about crucial information like product launches, rebrands, events or award functions, etc. Authors can also write one to launch their books. A press release is a quick way to promote a company and its offerings (products and services).
It is typically written to attract journalists, influencers, and bloggers to cover your story giving it wings to spread across the platforms for greater distribution.
The critical elements of a news release include:
●Company logo
●Release date
●Contact info
●Headline
●dek/subhead
●Dateline
●Introduction
●Main content
●Boilerplate
●End notation
●Final note
The Emergence of Press Release
Since the rise of digital marketing, a press release has become crucial to businesses and organizations. But it only becomes effective when it is used strategically. Here is how you can use a news release most productively and constructively.
●Improve your brand image
●Assists the business create awareness and attention among its audience
●Engage media
●Announce a new product or service
●Shares information interestingly through pictures and graphics
●It helps feed further information to the public
●Builds relationships
●Possibilities of getting viral
●Global distribution instantly
●Optimization of search engine
●Convenient and portable
●Helps manage crisis
Press Release Example: Types and Usage
A press release example allows you to explore the vast area and network of your possible news releases. Here are the various dimensions where you can write a press release and attract journalists and potential readers for news coverage.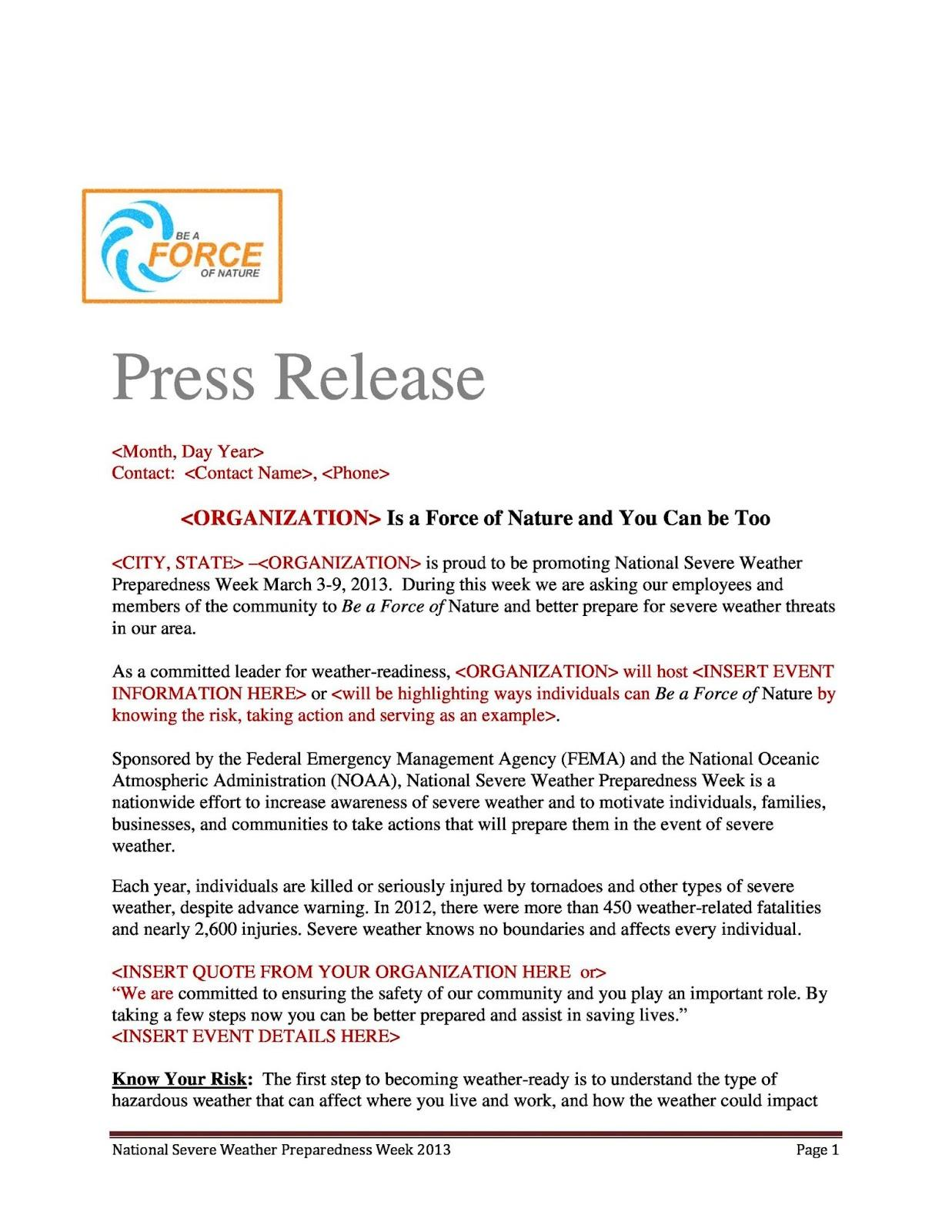 1. Event press release
2. General news and public announcements
3. Crisis communication and management press release
4. New hire press release
5. Charity or charitable initiative press release
6. Product launch, feature, and improvement press release
7. Merger, acquisitions press release
8. Award press release
9. Press release to announce a figure or study
10. Executive, staff, and employee press release
11. Expert position press release
12. New company launch release
13. Rebranding press release
14. Partnerships press release
15. Book press release
16. New business press release
17. Research announcement press release
Press Release Template: Valuable Resource
A press release template is a readily accessible document preloaded with the necessary details. You can edit it to fit your desired needs or take help from it to tailor-make for your desired results. These are available online, and even many websites provide them for free.
A few prominent websites from where you can easily have quick access to these templates are:
●Hubspot
●Prowly
●Visme
●Shopify
●Fit small business
●Coschedule
●Jot form
●Smart sheet
●Templates office
●Template lab
●City of Irvine
●The SMB guide
●Commpro biz
●Respona
●Paper flite
●24 presse
A press release template is often available in PDF format. Though websites provide it efficiently, you must need a PDF tool to view these documents on your devices. You can use the SwifDoo PDF reader to open and read your downloaded templates.
SwifDoo allows you to edit and customize these templates to create your needed results. You can also build a library of all your downloaded templates to arrange them in one place. Feel free to merge and compress them without compromising on the quality. You can also share your created PDF results with the community online.
Structure of a Press Release
When you are thorough with your content and its writing but fail to structure it systematically, it can land your news release and your dreams for global distribution in the bin. So following a standard structure for newsworthy content is not a matter of choice but a necessity. You can follow the format mentioned below for a quick, no-fail start.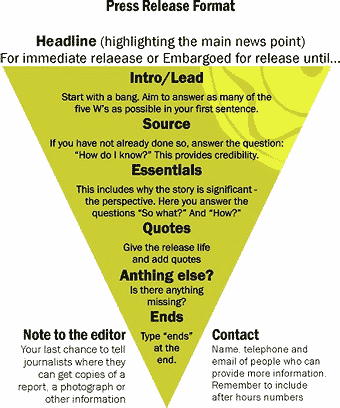 1. Grab attention with a catchy headline:
Often the first impression is the last. To hook the journalists and the readers on your content and make the impression of your news release everlasting, you must write a catchy headline that is fresh and interesting to draw your reader's attention.
2. Craft an intro/lead:
Detail your leads most shortly to keep the interest maintained. Answer the five basic Ws to be on point and pique the journalist's curiosity. Answer your essential questions with:
●What
●Who
●When
●Where
●Why
3. Cite your sources:
Always remember to cite your external sources for authenticity and trustworthiness. For example, you can use anchor texts instead of citing URLs for a more natural connection. It improves your credibility in your audience's eyes.
4. Explain the significance of your story:
Set background information that is valuable enough to let your audience know the newsworthiness of your press release. All you must do is excite the reporters with a piece of excitement to viral your news release.
5. Add another's perspective through quotes:
A piece of wisdom from a renowned person adds charm to your news release. It brings in an external perspective and diversifies the scope of your news release. Such quotes make the content more exciting and readable.
6. Include any additional points:
Writing a good news release doesn't mean cluttering the unnecessary load. But it requires the ideology of less is more. It would be best if you always fit the most in the slightest way possible. Here, you can add a photograph or some image to allow it to speak a thousand words.
7. Be reachable through your contact details:
Introduce yourself by adding your contact information and allowing the journalists and essential clients to reach you. It is a vital inclusion to make your press release worth publishing.
8. Summarize with a boilerplate:
If the journalists make their way up to this point, ensure to withhold their attention from the vital details. Build a fun and exciting ending so they can learn more about you. Boilerplates contain the additional information that allows the journalists to peek a little into your life or your company's news.
9. Remember to double-check before publishing:
After covering all the above elements, cross-check for their grammar and spelling. Then, think from the perspective of a viewer. For example, you can take help from your friends to make the content sound catchy.
How to Write a Press Release: Design and Guide
Writing a press release can be dreary and mind-numbing, especially when you don't know what to write or where to start. But you have all the right reasons to stay chill and relax as we have you covered with even the tiniest of details to make your news release worth every attention. All you need to do is follow the guidelines and start framing one.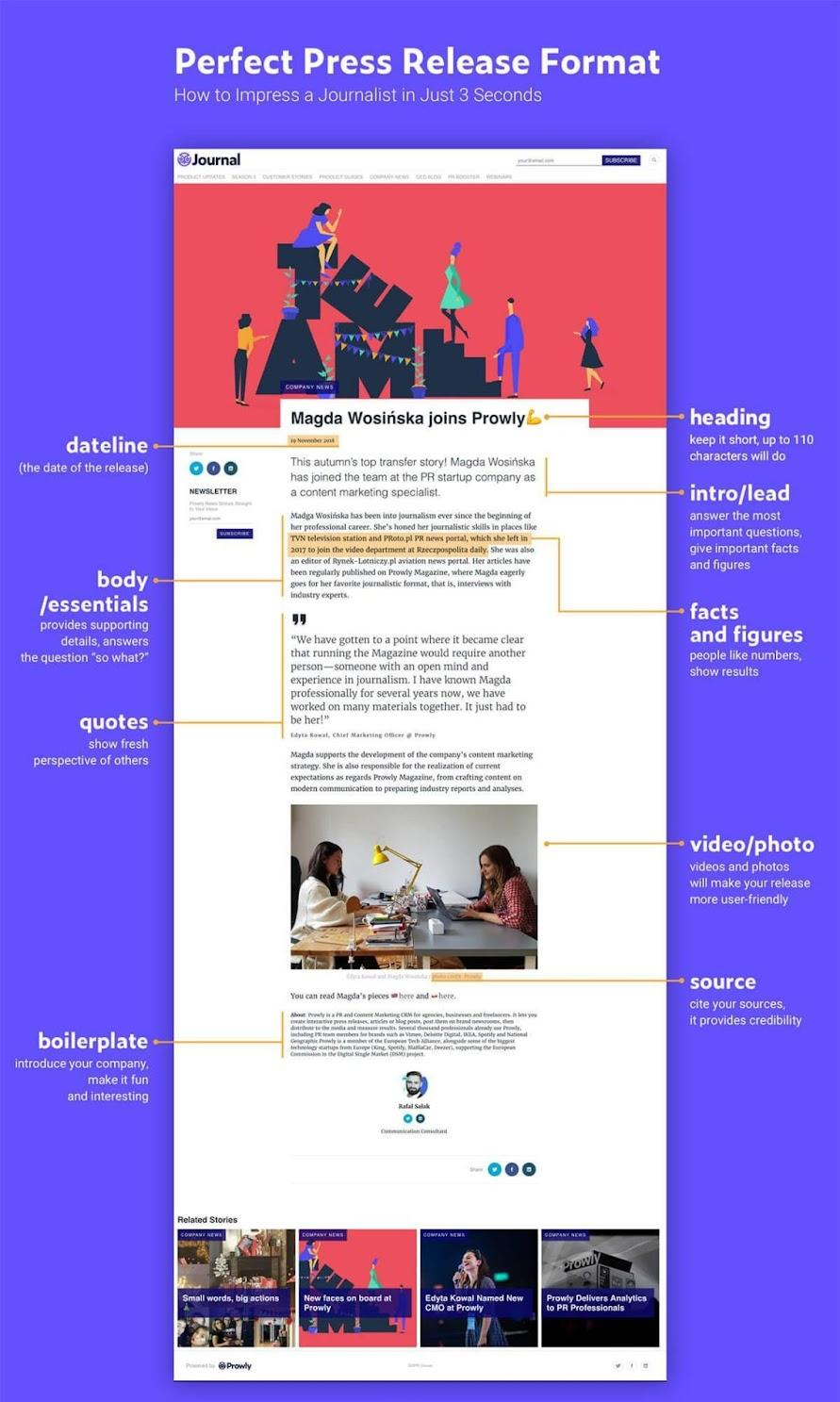 1. Select your target audience:
When you are clear with your target audience, you naturally get a direction and angle to set the base of your format—the content for every news release changes with the audience it addresses. So ensure you research well on your potential readers and the right journalists before writing a press release.
2. Designing the structure:
Your content holds no value unless you structure it in a meaningful manner. Therefore, you must follow a standard press release structure to ensure you present your content logically and sensibly.
3. Format it correctly:
Every news release format has its pros and cons. You must thoroughly understand each form to know which one best suits your story. Instead of following the trend, set one. Apart from the cliched faxes, messenger pigeons, and snail-mail, some of the famous and commonly used formats are:
●Plain text
●PDF
●Interactive press release
4. Convey valuable news:
It would be good if you did not beat around the bush. Instead, provide valuable background information and make your press release newsworthy for the potential journalists and readers. Cover the 5 Ws to hook the reader's attention.
5. Avoid any mistakes in your press release:
While your content can never be perfect, you must strive to avoid common mistakes. Ensure that your story is newsworthy. Additionally, make the people and their quotes sound authentic. It's always a wise idea not to express delight or promotions; simplicity sometimes works better.
6. Use press release template:
If you haven't figured out the foolproof way to write a press release, you can resort to switching or taking guidance from a press release template. But, of course, they are always inspirational, especially when seeking an easy way out.
Tips to Write a Press Release
Writing a press release becomes easier when you follow the right tips. Such tips enhance the release for a better outcome and instill confidence for global distribution. Ensure you follow the below-given tips for effective writing.
●Write a newsworthy headline
●Make it subject-verb-complement
●Keep your headline short
●Announce only one piece of information per release
●Avoid grammatical mistakes
●Keep your press release short- one page (approx 400-500 words)
●Select the right format
●Ensure you engage in a fun, exciting, and enjoyable writing
●Don't forget to date your release
●Follow a standard structure
●The reader must grasp maximum information in 10 seconds
●Be clear and straightforward in writing
●Avoid technical jargons
Tips to Publish a Press Release
Publishing a press release is as important as writing it. Unless you hold command of proper channels and the right journalists, all your efforts to write an effective news release might go in vain. So, follow the below-given tips to publish your news release smoothly.
●Choose the right journalists.
●Send personalized messages to specific journalists.
●Select the journalists who hold an experience in your work industry.
●Send your news release to the journalists beforehand (approx a day before it goes live).
●Ensure the news release sent is 'under embargo.'
●Avoid 'competitive hours' (1 pm, 3 pm, 5 pm) to make your news release stand out.
●You can prefer to adjust your schedule 5-10 minutes ahead of these hours, like 1:13 pm, 3:17 pm, or 5:21 pm.
●Share your news release on your digital channels and social media handles
●Distribute the stories of news outlets for a greater attention
A Quick Wrap Up
Captivating potential journalists is not an easy task as they are already held up meeting their strict schedules and tight deadlines. But you can quickly hook them with a newsworthy, compelling, and catchy press release.
While writing such a release can be burdensome if you are new, you can always resort to the readily available and easily accessible press release template. These templates not only guide you through creating your customized news release, but you can edit them as per your need for a safe option.
We have already listed the various press release example where you can quickly write a news release to grab attention. But follow the essential tips to outshine your competitors and have a charming effect on your readers.
So hurry up. Write a press release now but don't forget to follow the guidelines and tips for effective writing.