WhatsApp is arguably the world's most popular messaging app and is currently used by more than 2 billion people, with that number growing every single day.
WhatsApp is available globally and is a US-based messaging service owned by Facebook, ahem, sorry, Meta, designed to allow people to message each other for free, to send photos, videos, and files, send documents, organize work events, create group chats, and a whole lot more on top.
WhatsApp is ideal in that it can be used for work purposes and socially. In fact, it is especially popular amongst friends and family members, as it can be used to organize events, share stories and funny photos, and to just socialize via a phone, tablet, laptop, or computer.
One of the biggest problems people have with this app however, is that they can't always send PDF WhatsApp files, as it tends to get a bit confusing.
If you're wondering how to send heavy PDFs on WhatsApp, here is a quick breakdown to make life easier.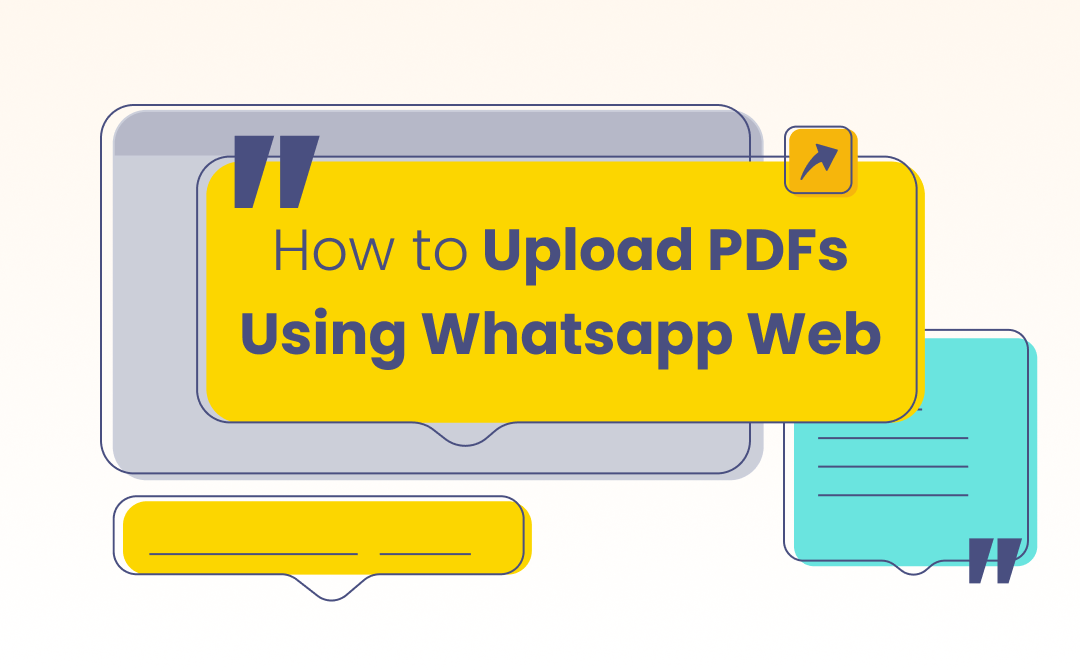 Why Use SwifDoo PDF?
One of the main reasons why PDF is so popular is because it compresses large files down into much smaller sizes, saving on memory and storage and not sacrificing quality.
On WhatsApp, the maximum file size for PDF, Excel, and more besides, is 100MB. While being large, if you wish to send a PDF file which is bigger than this, you are going to struggle. Say for example, you wish to send a 200MB PDF file on WhatsApp, it will obviously be far too big. This is where SwifDoo PDF proves so useful.
SwifDoo PDF is ideal because it allows you to edit and alter PDFs, including compressing them and making them smaller without sacrificing the quality. Now you can compress the PDF file so that it is small enough to be sent and shared on WhatsApp, no matter which devices you are using.
So, can't send a large PDF file on WhatsApp? Chances are it is too large, so go ahead and compress the PDF with SwifDoo PDF and you're good to go.
How to Send a PDF on WhatsApp
Now we're going to quickly run you through the process of sending a PDF document on WhatsApp.
Step 1: Open up SwifDoo PDF;
Step 2: Next, select the PDF file you wish to send and import it from your device or Cloud;
Step 3: Now, click on Advanced menu and then select Compression;

Step 4: Choose your level of compression in the pop-up diolog box, click on the Start button and let SwifDoo PDF work its magic;
Step 5: Now, luanch Whatsapp and select your recipient. Hit the up arrow icon or similar thing in the conversation to share documents. Choose the PDF file you wish to send on WhatsApp;
Step 6: Simply click send and you're all set.
Get SwifDoo PDF for free to start compressing and sending all sorts of PDF files to your friends or clients through Whatsapp.