Decades ago, virtually every official document in existence, as well as plenty which were unofficial too for that matter, were printed on paper. Now, don't get us wrong, paper is still very common in the business and educational world, but it is not the most environmentally friendly material in the world, and alternatives are now needed.
Now, for those of you who have ever applied for certain jobs, or schools or colleges, you will likely remember how requesting college or high school transcripts was a very lengthy and tedious process. Thanks to PDF software however, things are very different now and it is why we're looking at how to save transcript as a PDF.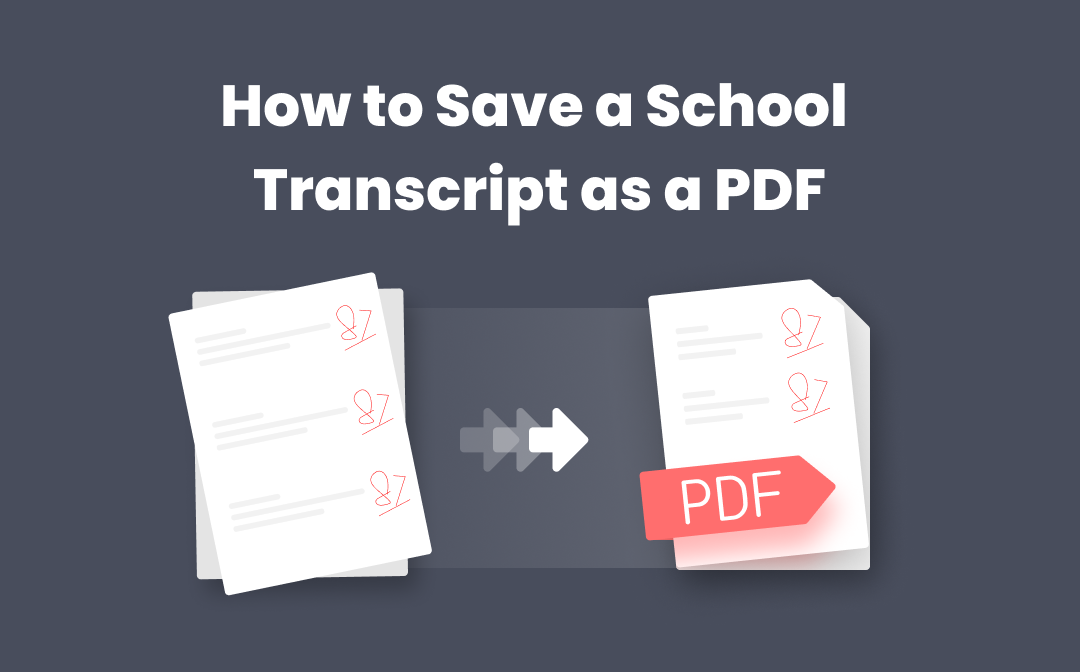 Thanks to PDF software, and PDF reader software such as SwifDoo PDF, you can now get a printable homeschool transcript template PDF, which makes the process much easier and more straightforward.
But what's the difference between paper and PDF? Here's a look at how to save unofficial transcript as PDF.
Paper Transcripts
First off, we're going to look at paper transcripts and will be taking a look at why they're soon going to be considered obsolete.
Paper transcripts are printed onto specially designed security paper by the Office of the Registrar, before being sealed into a secure envelope and being mailed to the name and the address that the recipient has specified.
Alternatively, the recipient can collect the transcript, or they can have it faxed to them.
One downside to paper transcripts, and one reason why we're looking at how to save transcript as PDF is the fact that it takes four business days to receive the transcript in the mail, although if you pay extra you can receive it sooner.
PDF Transcripts
As you can see, paper transcripts require the recipient to wait much longer to receive their transcript, plus there's also the fact that they're more expensive if you do request them sooner. A great alternative therefore, is a PDF transcript instead.
Within just 15 minutes of the student submitting their order to the student portal, they will automatically receive an official PDF copy. The PDF can be sent to the recipient in a whole host of different ways, including:
Entering recipient info into the ordering site, whereby the recipient will be sent a secure access code directly to their email
Downloading the PDF and sending it directly to the recipient
Generating access codes and providing them to the recipients, who can then download accordingly
In terms of how to save unofficial transcript as PDF, PDFs are much more secure, they expedite the process noticeably, and they're much easier to download and use.
Why SwifDoo PDF Is Going Green
As you can see, going paperless is the future and is considered much greener and much more environmentally friendly. Many large companies and corporations are tackling climate change by going paperless, and SwifDoo can certainly help.
By downloading and editing your transcript in PDF format with SwifDoo PDF, you are cutting back on the need for paper, while also receiving your info much quicker and much easier too.
Climate change is a very real threat to our planet, and going paperless is a great way to tackle it.