How many of you like to do drawing and sketching in your leisure time? Drawing, painting, and sketching are the purest form of creative imagination that drives out your offbeat thinking and emerge your perspective. If you want to work with a drawing template, including editing, we can suggest the best way.
Be with us!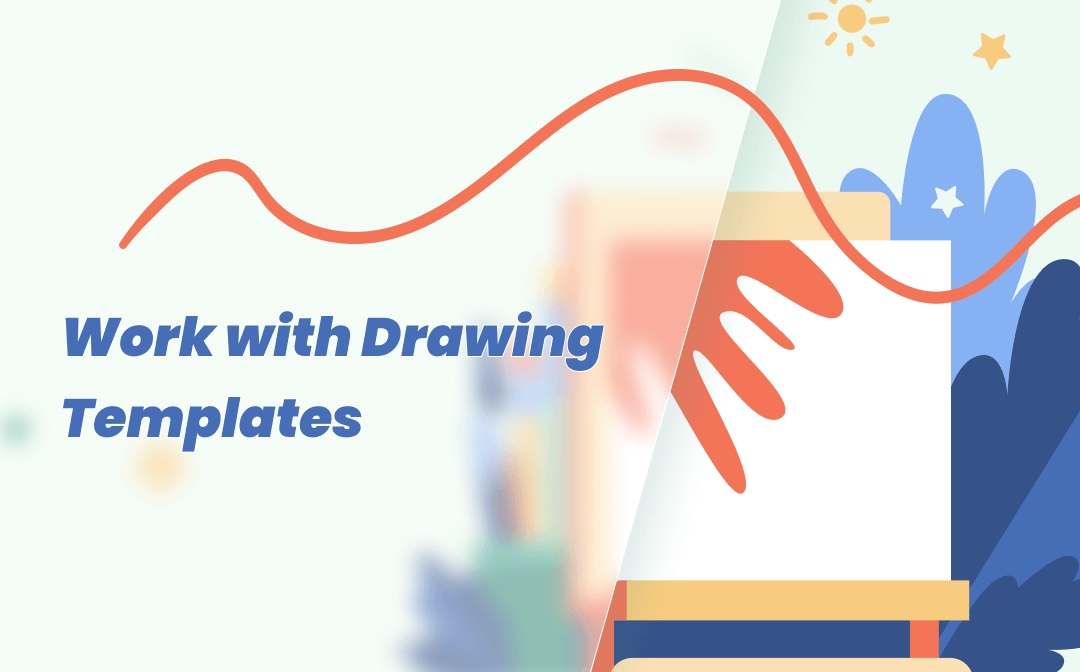 Why Is Drawing Important?
Drawing can express the entire storyline without a single word. Such a powerful creative form can be the best time pass in your peacetime. Nowadays, drawing template is available online to quench your thirst for a draw or sketch to expand your thought line further. The importance of drawing is irresistible. You can find the below keynotes if you have questions about the importance of drawing:
Drawing is a visual expression, and its impact is profound on viewers' mind
The ideas and perceptions can be better explained through drawing
For some professions, drawing is a mandatory part of elaborating the ideas
Visual skill is essential for child and even grown-up kids to develop the concept of presentation of facts
Drawing can be a visual language to speak up that millions of words cannot
The creative form can be the means of communication if you can apply it properly
With the blessing of the internet now, body template drawing, anime drawing template, human drawing template, face template, and many more drawing templates are available so that you can get a readymade outline. Template drawing sketches are unique in style, pattern, and presentation.
This anime drawing template and human drawing templates are pretty famous in the artists' world. Creative minds love experimenting with the human body, figures, and various body parts to express human feelings.
In animation, artists prefer trying different anime and cartoon figures to entertain kids and adults. In such a scenario, hand-drawn painting, sketching and drawing always like to develop a story to tell.
Are You a Digital-drawing Lover?
If you are an in-born artist and love to play with pencil and drawing copy, you must now know that you can create figures, landscapes, nature, natural beauty, and many other things that strike hard to your creative brain. While working with the digital format, you will have plenty of options if you make mistakes or want to add something more. In template drawing series, you can avail character drawing template to narrate stories.
Human template drawing helps the artist to build stories for cartoon movies, series, or books. Apart from that, an excellent collection of template drawings is available online that includes a couple template, a face template for drawing, a body drawing template, a person drawing template, a poppy drawing template, etc.
A couple drawing template helps artists to build a love story and to give intense facial expression face drawing template could provide new ideas and thoughts. For example, if you watch anime, you may notice there are several face designs shown in anime characters. Even female drawing template has several facial designs to show different shades of characters in the stories.
Similarly, male characters have different shades to depict their personalities and roles in those stories. Drawing with different strokes can give the shape of the facial expression.
And if you are a professional graphic designer and need to assemble sketches and notes, a Solidworks drawing template would be helpful. Unlike drawing body template, various graphics illustrate the concepts of Solidworks drawing template to finish the graphical movement of characters in subtle ways.
For instance, people love to watch cartoon and anime characters on the screen that looks alive and energetic. These character template drawing makes the designer's jobs easier and helps them to demonstrate stories on-screen.
Availability of Template Drawing!
You can search for drawing templates online and have plenty of templates with various faces and figures. For example, if you want to develop your story through a human drawing template, you must make some changes to express your account clearly and concisely. For instance, you must go through the human template drawing editing process to develop the story. How you can do the editing, let's know.
SwifDoo PDF Editor: Do All Your Template Editing at High Speed

The drawing template is available in PDF format. If you want to edit the PDF file, you can install SwifDoo PDF Editor to finish your work smoothly. SwifDoo PDF is a brand name in the PDF world and can do various jobs regarding your PDF files, including conversion, editing, merging, compressing, etc. A hassle-free tool would give you decent work experience while editing, merging, compressing, converting, and many more.
The PDF tool has offered an extensive range of features that include:
Despite PDF file size, SwifDoo PDF can edit, merge, convert, and compress the files successfully within no time
You can create PDF files
If you want to annotate the PDF files, SwifDoo PDF can do it swiftly
The software helps you to do digital sign
It provides password protection to save your PDF files from unwanted access
In the editing option, you can add text and colors and resize the drawing as per your requirements. Let's know how you can do it. For example, you can download any character template drawing or face template drawing to edit further to express your story. Below is the process you can follow to finish your editing work with SwifDoo PDF:
Edit your drawing template with SwifDoo PDF
Step 1: Install the PDF tool from the official website;
Step 2: Download the PDF drawing template you want to edit;
Step 3: Drag and drop the file or upload it from your PC to the software;
Step 4: Click on the Edit menu, hit an image and use the pencil icon to edit it;

Step 5: Choose the Edit option in the secondary menu bar to edit the existing text;

Step 6: Make more editing to your template. Once done, save in your finished work folder for further access.
You can edit multiple files, and there is no edit limit with the SwifDoo PDF Converter tool.
Concluded Part
If we recall, our childhood drawing took a significant time we spent with pencils, crayons, drawing books, and notes. With digitalization, now a drawing template is available to give you the outline of figures the story concepts and help you to emerge your creative thoughts.
This expansion gets double when you edit the PDF drawing template with SwifDoo PDF converter and make your cartoon story more appealing, enjoyable to read and attract millions of eyeballs stuck in it. If once drawing was your favorite pass time, now you too can revisit your old days with your PC and a tool to surprise the world.