If you've a creative side and you're looking for fun and exciting things to make at home, how about trying your hand at making a custom t-shirt?
T-shirt design is a wonderful outlet for artists, designers, and creatives alike. The great thing about t-shirt design is the fact that it is what you make of it. If you're looking for simple and effective ways of passing the time at home, that's great, yet on the flipside, you may also decide to get more complex and make sophisticated creations.
A t-shirt serves as a blank canvas for many a budding creative, and thanks to various t-shirt pattern PDF templates, and sophisticated design software such as Photoshop, making a custom t-shirt at home is as easy as ABC.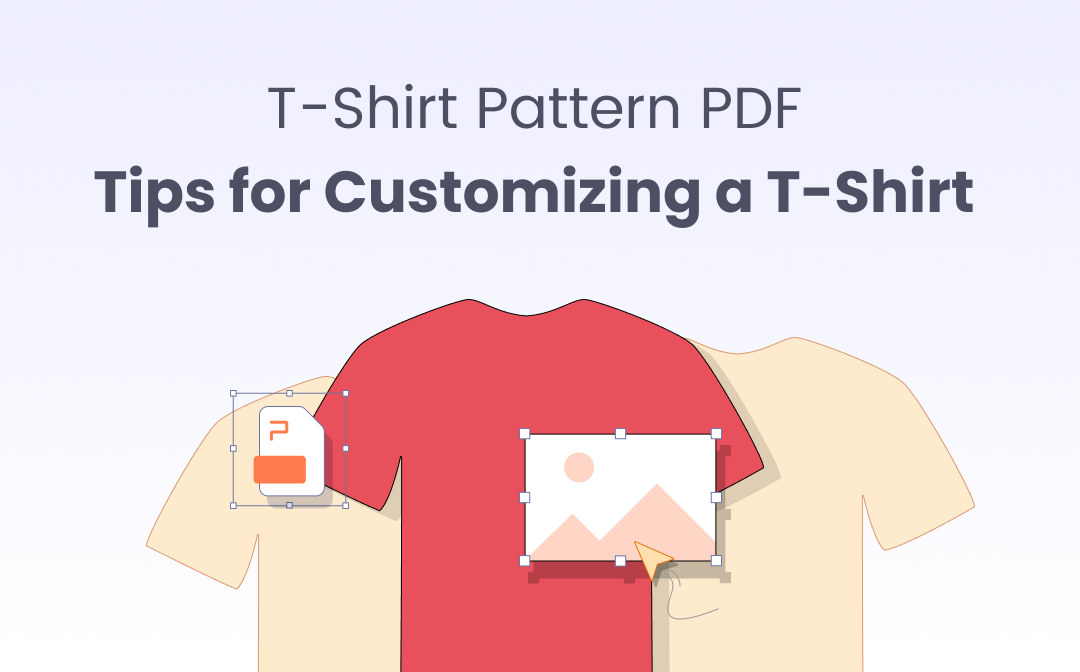 If you're thinking of making use of a printable t-shirt template PDF and customizing an old t-shirt at home, here are some useful tips to make the process easier.
Design Your Own
As mentioned, thanks to design software such as Adobe Photoshop and Illustrator, it is now easier than ever to design your own template for a custom t-shirt.
Simply create the template you want using the software application of your choosing, tweak it, ensure that you've got the size and colour scheme correct, and print it off when you're happy. You now have your very own t-shirt design template which you can use as you wish.
Download a Free Printable T-Shirt Template PDF
PDF software is great because you can download it on a multitude of devices and edit it with software such as SwifDoo PDF editor.
If you aren't confident enough to design your own t-shirt template from scratch, why not hop online and download a t shirt pattern PDF instead?
There are many websites out there offering these templates and best of all is the fact that many are free. Once you've found the template you like, save it, and go ahead and open it with SwifDoo PDF editor.
Once opened with SwifDoo PDF, you can go ahead and tweak the design and edit as you see fit, before saving and printing off your printable t-shirt template PDF.
Cut Those Sleeves
Another very simple, yet very effective customization tip for t-shirts is to go ahead and cut off the sleeves.
Turning a t-shirt into a tank top, or a long-sleeved tee into a short-sleeved tee requires nothing more than a pair of scissors and is a great way to really enhance the design with minimal effort.
Go Groovy with Tie Dye
If you've never tried a tie dye design before, now is the perfect opportunity.
Take your old t-shirt, tie it together in different parts with tight rubber bands, add different colour dyes to different parts of the shirt, leave it to work its magic, rinse off, and hey presto, one groovy tie dye shirt!
Bling It up
Finally, if you've any old earrings, broaches, sequins, or jewellery that you don't use anymore, go ahead and customize your t-shirt with it instead.
Once you've downloaded your t-shirt template PDF, have edited it with SwifDoo PDF, and have used it on your t-shirt, you can now go ahead and bling up the final design with old jewellery.