ChatGPT was released by OpenAI on November 30, 2022. In just one quarter, it has gained much popularity all over the world. To put it simply, ChatGPT performs much like Siri from Apple. However, ChatGPT is much more powerful than Siri because it acts like a real person who can communicate with you by learning and understanding human languages. What's more, it's even able to write code in computer language. In this article, the SwifDoo PDF software will offer you a thorough guide on ChatGPT. Now, let's dive in.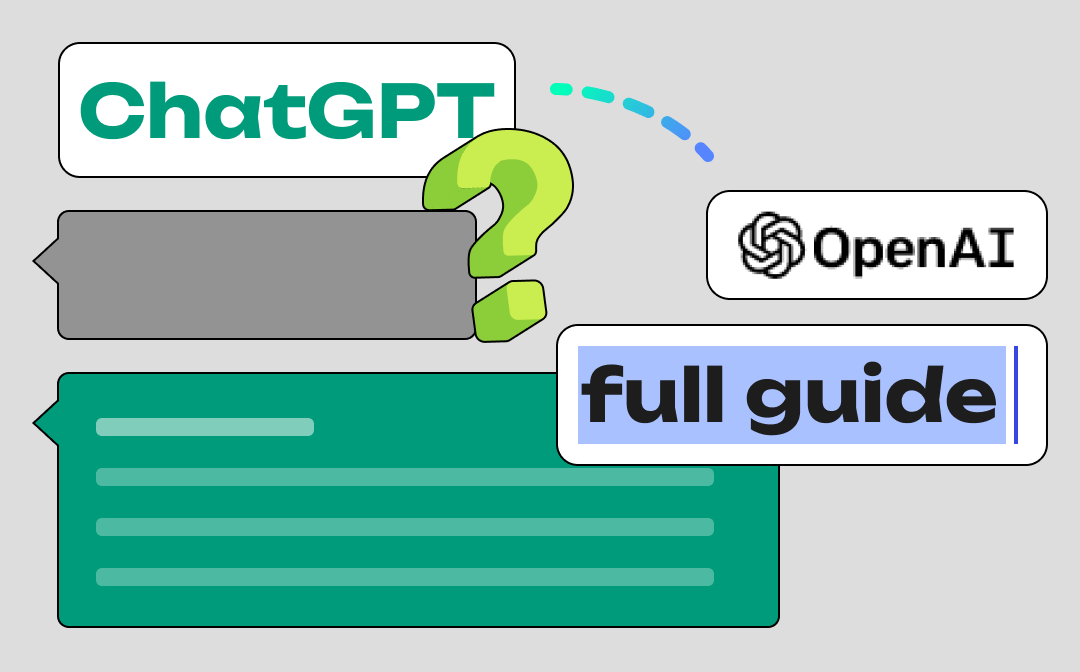 What Is ChatGPT?
As the OpenAI claims officially, ChatGPT is an optimizing language model for dialogue. To make it clearer, you can simply take it as an AI robot, which could interact in a conversational way. ChatGPT is trained to follow instructions in prompts and deliver thorough responses by utilizing the vast amount of language data from the Internet. If you have a ChatGPT account, many things would be much easier. For instance, it can help you translate text content, write and modify code, produce articles, etc., all becomes effortless.
About the reliability of ChatGPT, you don't have to worry at all. Many people start to use this bot, including some celebrities. For example, Isaac Herzog, the President of Israel, has delivered a speech written in part by ChatGPT recently, thus making him the first world leader who publicly use this artificial intelligence-powered writing tool. And admittedly, it's undeniable that ChatGPT does finish this task outstandingly.
How to Sign Up and Log in to ChatGPT
To create an account for ChatGPT, you can follow the guide below:
Step 1. Navigate to the ChatGPT official website and click on the TRY CHATGPT button. If you've downloaded a desktop program, just launch it straightforwardly. And the steps are nearly the same.
Step 2. Click Sign Up to continue.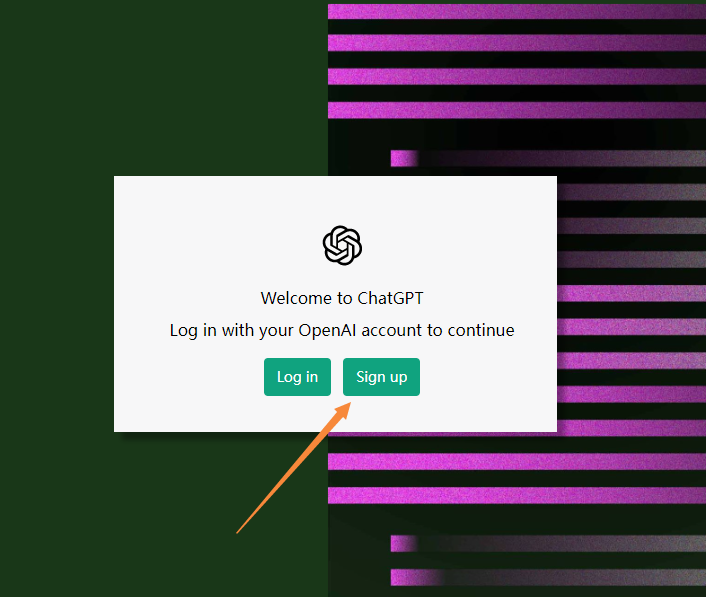 Step 3. Enter your email address. You can use Gmail or Microsoft account directly. Then set a password for your account (The password must contain at least 8 characters).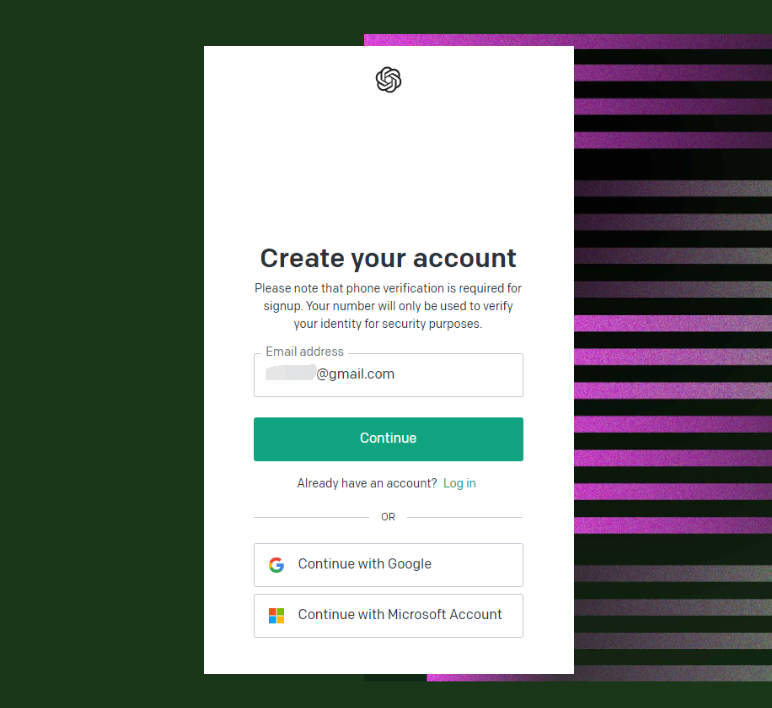 Step 4. Verify you're a human by following its instructions.
Step 5. Now, open your email to verify it.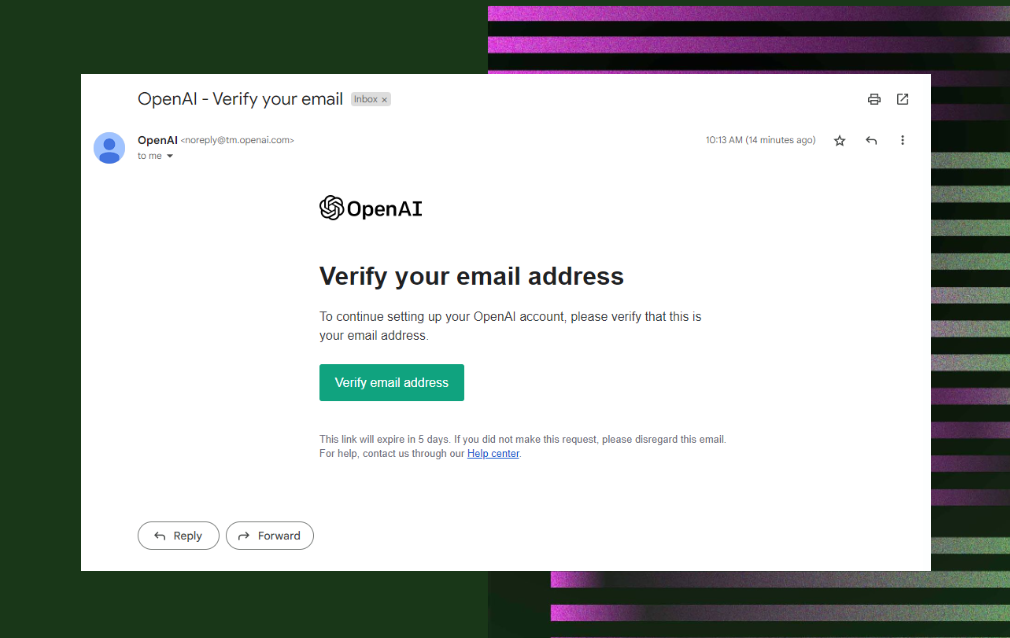 Step 6. Input your name on the next page. Both the first name and last name are required.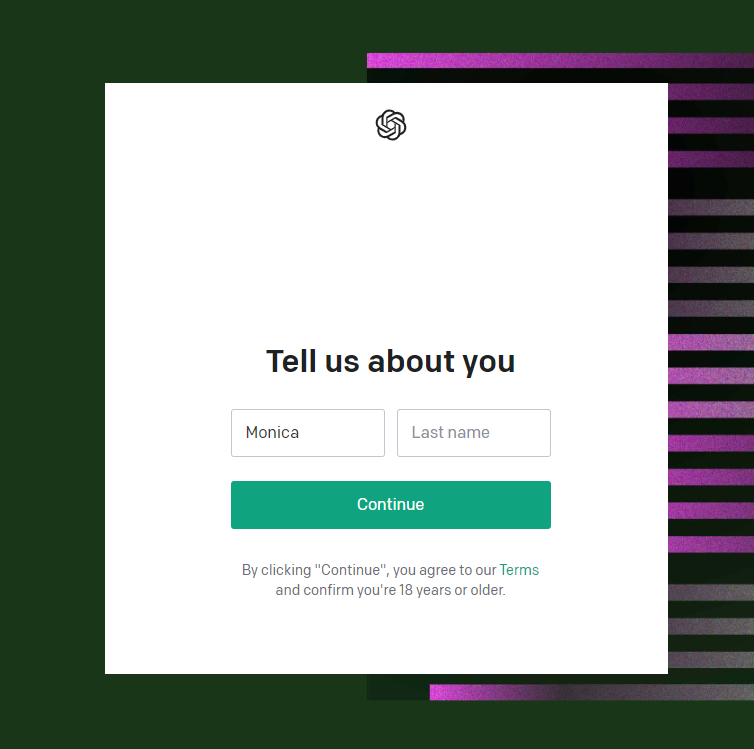 Step 7. Type your phone number to receive a verification code. Then enter this code on the page to complete the signup process.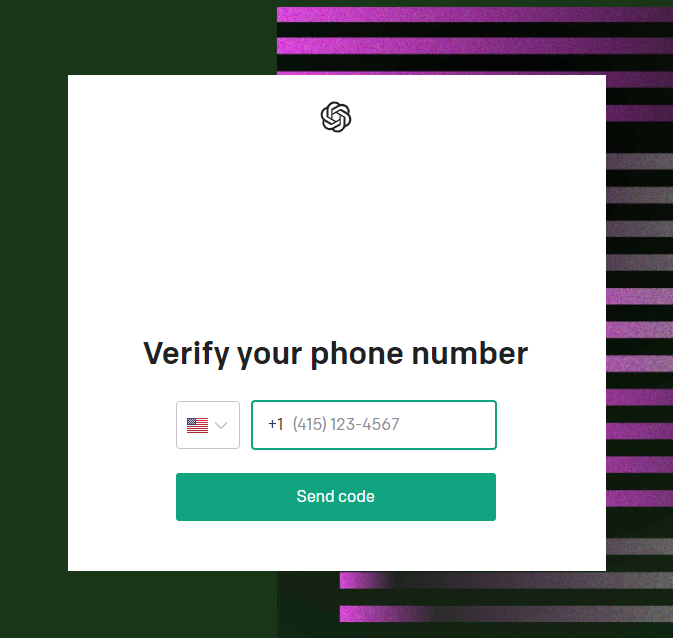 After all these verification processes, you've successfully created a ChatGPT account. Let's read the following content and see how to log in to ChatGPT with your account.
How to Log in to ChatGPT:
Step 1. Launch ChatGPT or open its webpage.
Step 2. Similarly, click TRY CHATGPT on its homepage. But click Log in instead.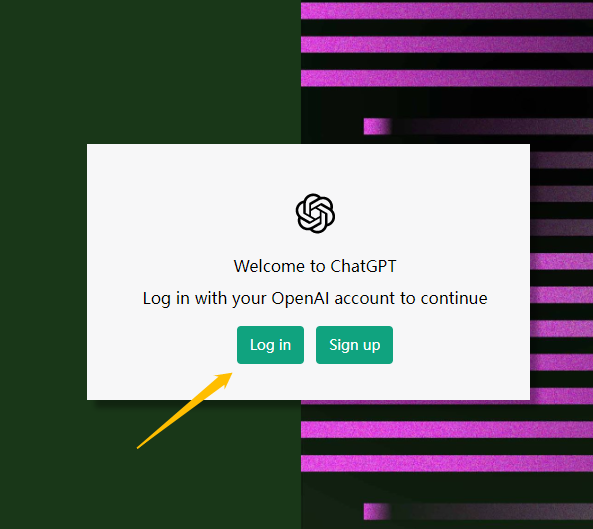 Step 3. Enter your email address and click on the Continue button.
Step 4. Input the password you've set before and click Continue again.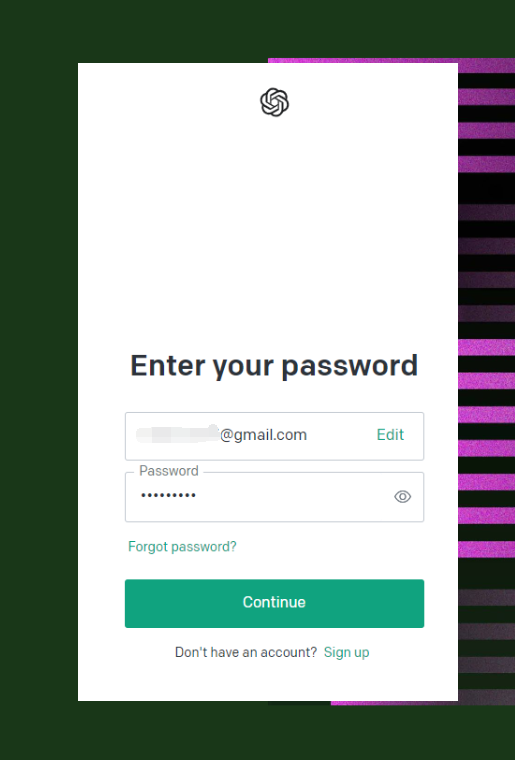 Now, you can see the ChatGPT interface with your own account. And you may start using it and enjoy this journey.
How to Use ChatGPT
After signing up and logging in, a new question is rising: how to use ChatGPT? Don't worry, we'll also offer you a thorough guide in this blog. And actually, it's not a difficult thing to use ChatGPT, and the learning process may only take you seconds.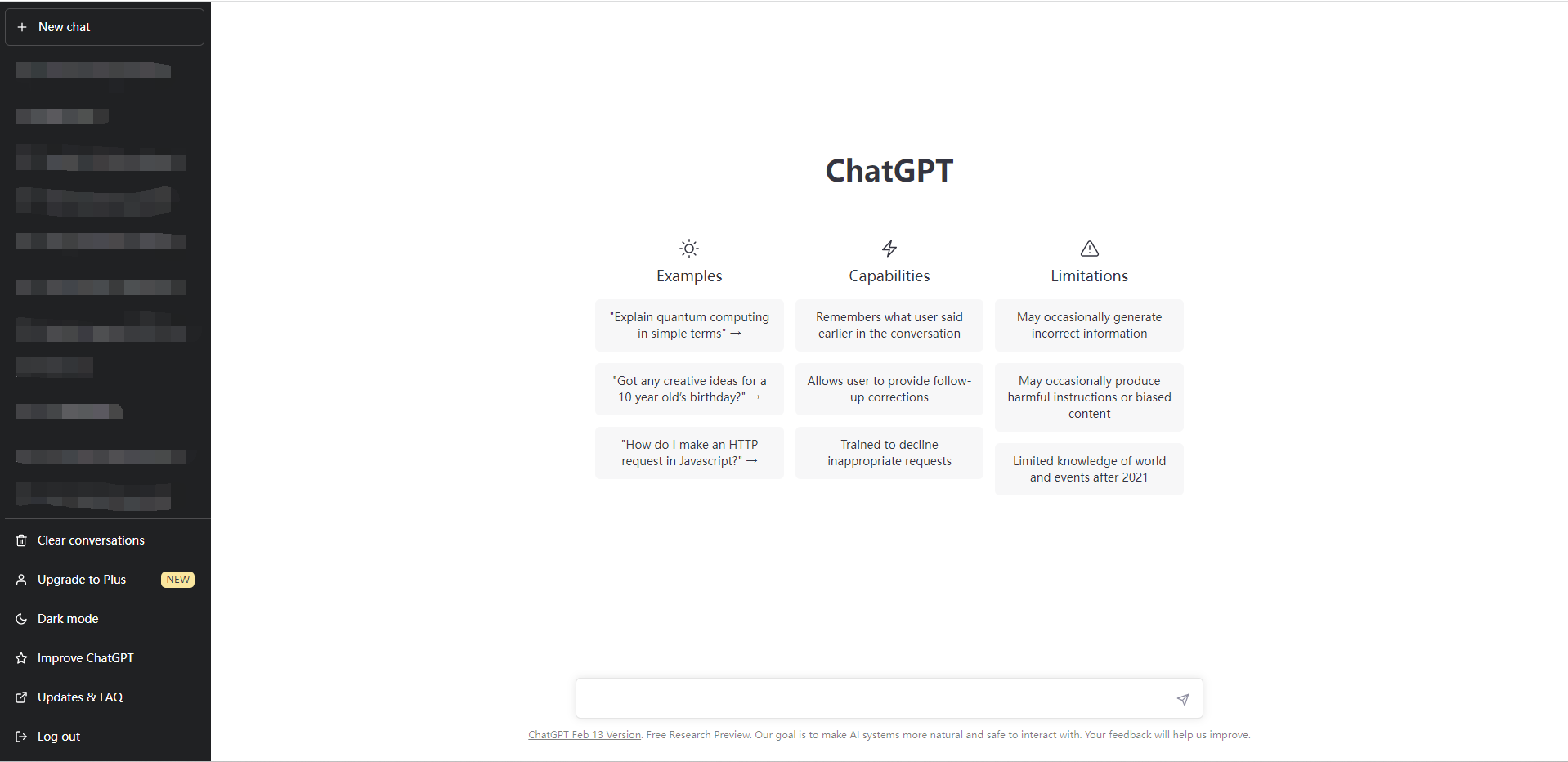 ChatGPT provides a question-and-answer service for users. No matter what questions you propose, you'll get an answer from it. It gathers information from the Internet, resulting it capable of solving all your problems. And as the conversation progressed, ChatGPT will provide more comprehensive answers to the questions asked by the user. It's never too much to say that ChatGPT is versatile. You can use it as a search engine, text translator, work assistant, guide tour, and more.
Take ChatGPT as a friend who knows everything, simply start a conversation by inputting your questions. Wait for a second, ChatGPT will type an answer for you.
In Conclusion
Undoubtedly, the invention of ChatGPT makes huge progress in the AI area. It does can help solve many problems that you may encounter in daily life. However, as an old saying goes, every cloud has a silver lining, ChatGPT has also come under fire for its powerful features. For example, across the U.S., school systems are choosing to restrict access to ChatGPT on their computers and networks, because they are concerned that this AI bot could be used by students to do their homework for them and thus undermine learning. This does make sense. So, watch out ChatGPT, on the one side, you can utilize it to boost your productivity. On the other side, it will destroy your creativity and proactive thinking step by step.