Introduction:
To talk about note-taking apps, what flashes in your mind is to write, draw, sketch, legal, annotate, etc in your digital document. However, the advanced technology of note-taking apps has widened your experience with iCloud storage, multimedia integration, live recording, real-time team collaboration & document sharing, organizing digital notes, multiple device syncing, etc.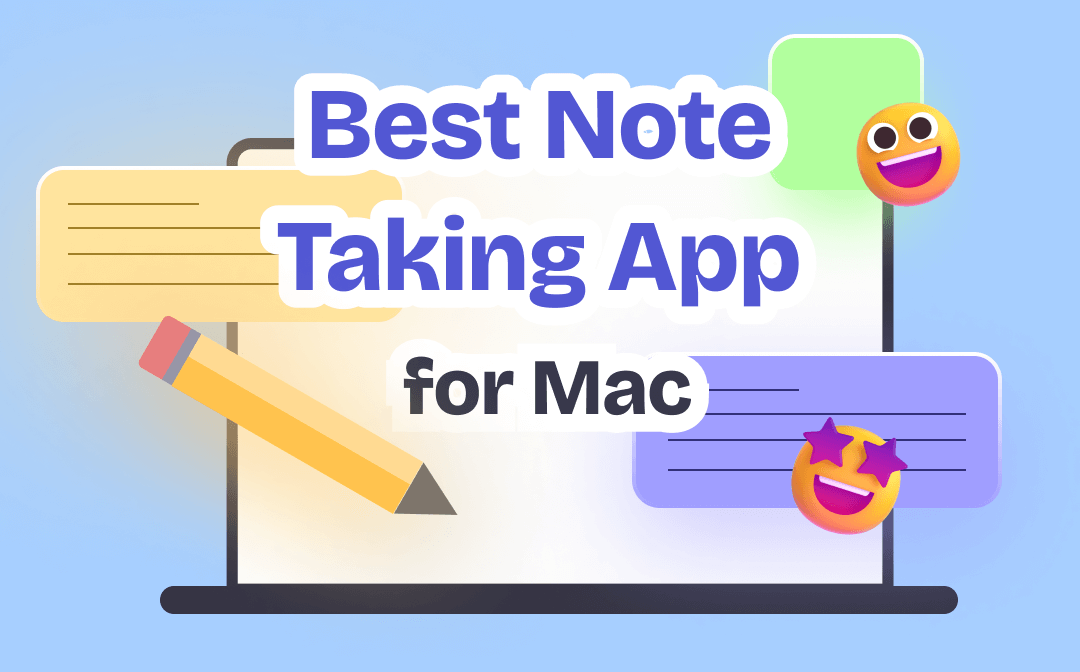 So, if you are a Mac user and want everything under one roof to capture data from different sources or events, try the top 7 best note-taking apps for Mac with a comprehensive comparison and potential perks.
Top 7 Best Note-Taking Apps for Mac
If you are confused about selecting an ideal Mac note-taking app, here you will get the most demanding top 7 best note-taking apps for Mac free with their attractions, functions, and performance.
Note-Taking App
Best For
Price
Top Features
Apple Notes

All-integrated functions for smart & simple execution

Free & $0.99/ month for 50GB

Link multiple notes for index-esque entries for different topics

Collaboration of notes with many iCloud users

Taking notes through Siri

OneNote

Unlimited editing & customizations with various advanced functions

Free & for Office 365 personal subscribers $6.99/month

Image insertion

Sophisticated calculation option

Web links insertion

Obsidian

Rich with flexibility, customization, plug-ins & organization of notes

Free & $25 one-time/ $50/year/person for commercial use

Direct encryption & synchronization of notes between devices

Quick sharing or publishing of notes on the internet or with others

From the drop-down lists of notes, you can select a note to link with the current note

Notability

All-in-one app note customization, organization & iCloud synchronization

One-time purchase at $10.50 & annual subscription at $14.99

Notes can be saved as PDF

Notes can be saved in third-party services & servers like Box, Dropbox, Google Drive, etc

Flawless audio-video recording option

Notion

Affordable, customizable & editable app for multitasking

Free & $10/month or $8/year

Explore data filtering options for different views

Manage & organize your work with custom tables of multiple categories

Use Lab Notes to arrange a gallery of various projects

Evernote

Beginners-friendly app with professional potential

Free & Personal plan at $14.99/month & Professional plan at $17.99/month

High-resolution image integration 200 MB maximum note size

Business card scanning option with PDF annotation

Swift account switching between one to four accounts

Bear

Suitable for everyone with multi-purpose note-taking functions

Free & $2.99/month

End-to-end encryption with private iCloud synchronization

Multiple document format support like PDF, DOCX, HTML, etc

OCR search support for text searching in photos & PDFs
Apple Notes
Apple has integrated the best free note-taking app for Mac, focusing on Cloud services revenue. It offers plenty of professional perks to add, organize, edit, share, etc, multiple notes and documents with real-time collaboration.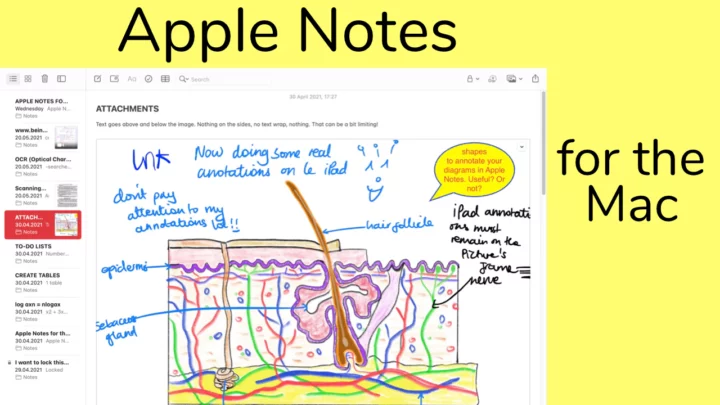 Fundamental Features
Multiple tables & checklist adding option

"Smart Lists" functions for auto conversation of notes to folders

Add PDF document with annotation option

Languages search option with attachment function

Secure note with end-to-end encryption
Pros:
Multiple templates

Instant AI prompts

Scan document

Uploading images
Cons:
It is not compatible with Windows & Android

Limited formatting without version history
Performance: 4/5
OneNote
Microsoft's new addition of OneNote is the best note-taking app for Mac, with endless editing tools. With the ultimate opportunity of collecting, organizing, or sharing notes, this app lets you explore free 7GB Microsoft server storage with unlimited data uploading and downloading options.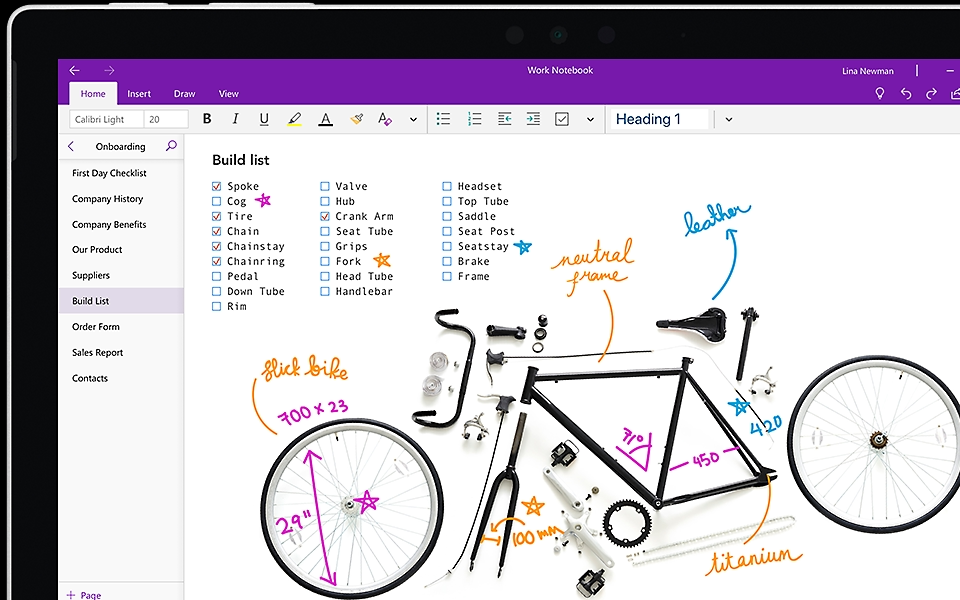 Fundamental Features
Real-time simultaneous sharing & editing of notes by multiple people

Offline access to documents

Create an unlimited number of notebooks with an unlimited number of pages

High-end formatting with style, highlighting, lists, font, etc, with data & table insertion option

This app is compatible with Mac, Windows & mobile devices
Pros:
Resizing boxes like text, drag & drop, etc

The app works more like a pasteboard than a word-processing document

Multiple sections to organize notes

Notebook selecting option with preview list
Cons:
No option to add PDF files or other documents created with other app

There is no option to save or reuse changes you do in styles
Performance: 4.5/5
Obsidian
Obsidian is one of the best free note-taking apps for Mac with maximum flexibility and customization. This is designed especially for desktops, including Windows, Mac & Linux. It also works with mobile platforms. Here, you can explore multiple plug-ins and theme ecosystems.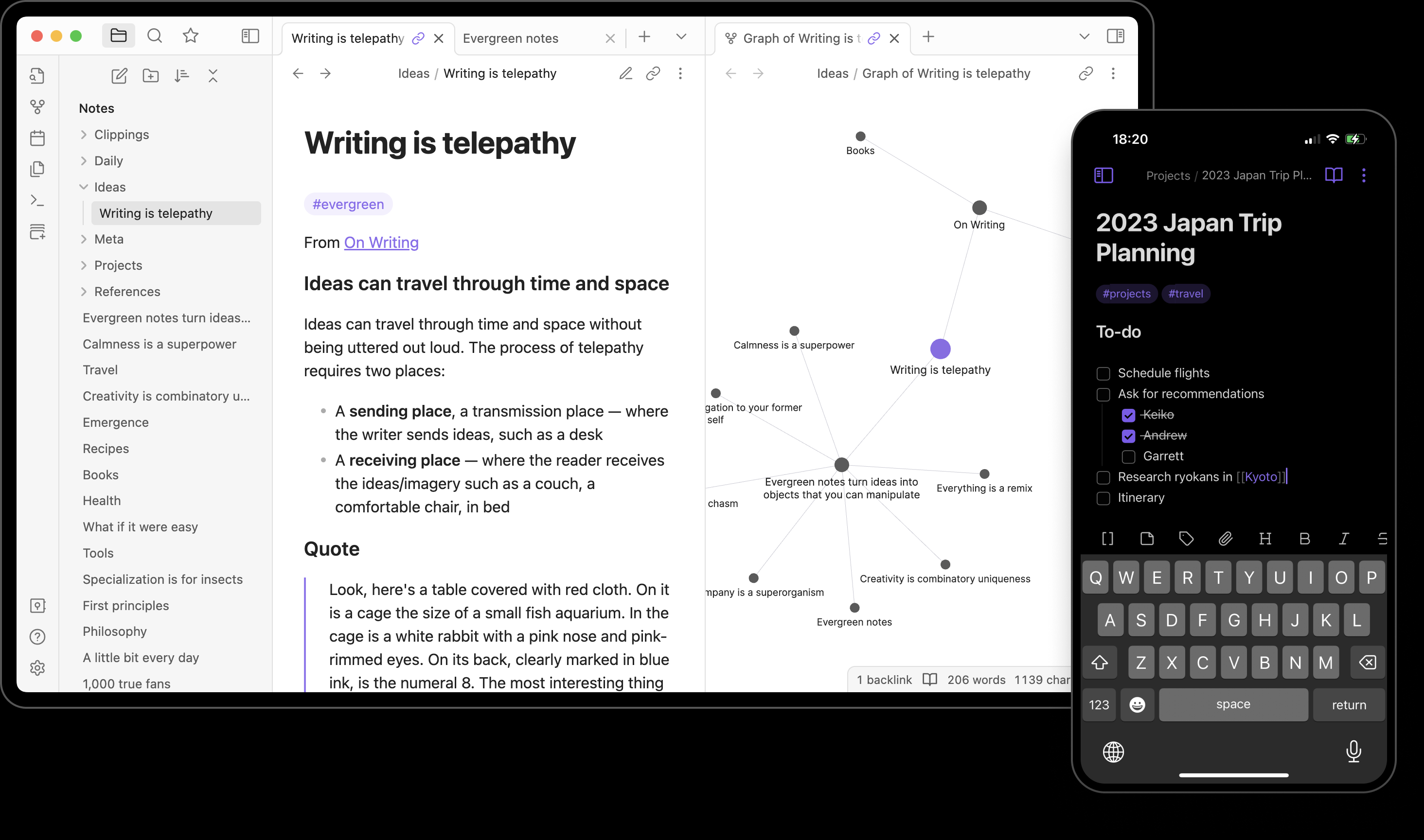 Fundamental Features
Add anything such as attachments, videos, PDFs, etc

Markdown Language supports formatting

This tool supports all the standard keyboard shortcuts

The app lets you see the real-time changes on your desktop

Multiple options to organize notes, including files, folders, Mac's Finder, File Explorer, etc
Pros:
Create a network of documents

Split window option for viewing multiple notes

Sort notes alphabetically

Add tags according to requirements
Cons:
The free plan is for personal use only

It doesn't offer any cloud storage
Performance: 4/5
Notability
Notability is the best note-taking app for Mac with ultimate iCloud synchronization of unlimited digital notes. It lets you explore your digital writing with multiple pen inputs. You can try various customization in your digital notes, from writing and drawing to highlighting and marking.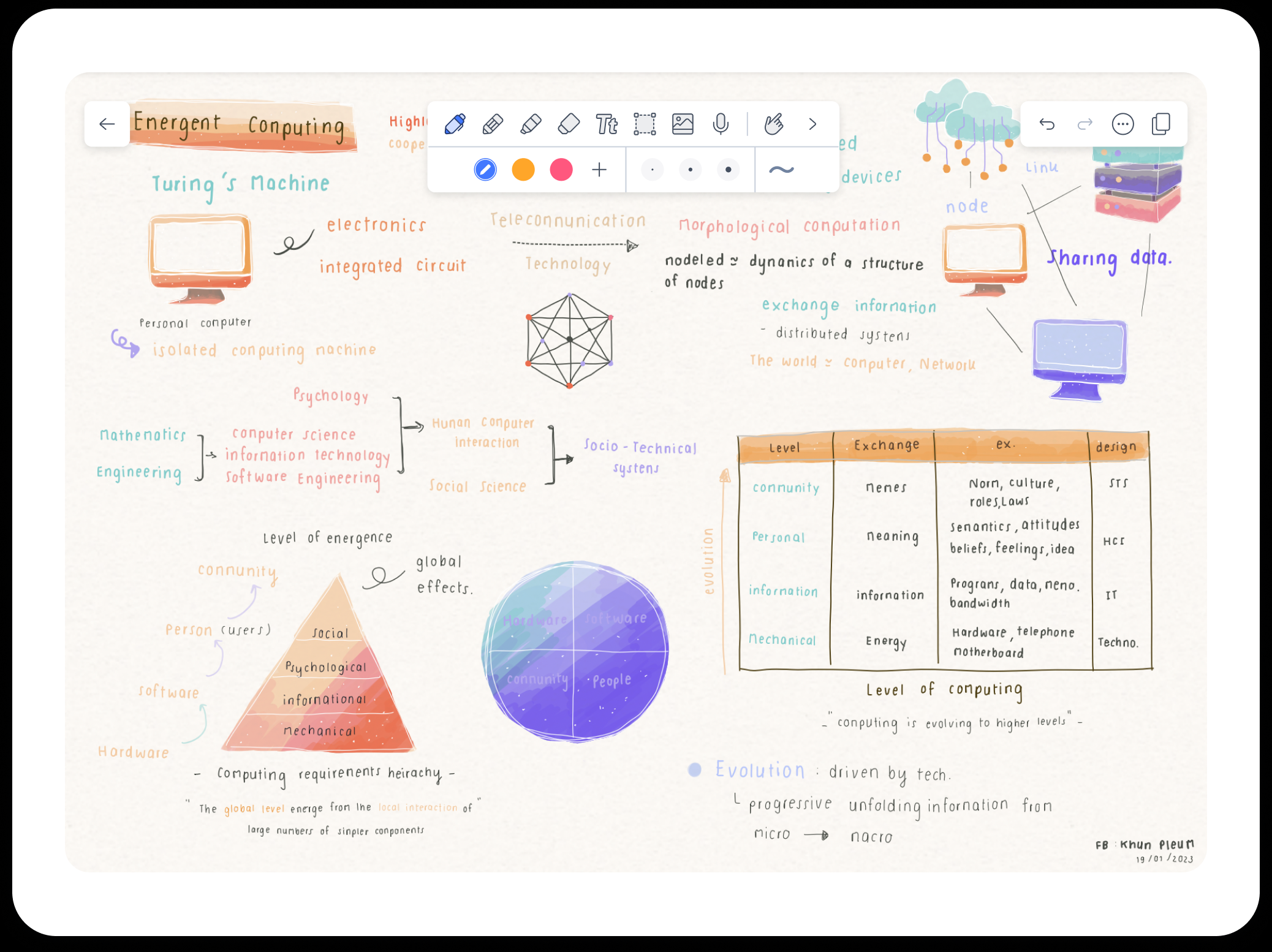 Fundamental Features
Customize writing with multiple pen colors, widths & font options

Audio-note recording option with tandem support

Sync Mac with other iOS devices through iCloud

Add & customize any image, other files, or screenshots

Organize notes with subjects with color codes & dividers
Pros:
Impressive text-finding option in images or notes to highlight

Best suited for professionals & students

Direct writing option on the PowerPoint slider

Create charts, graphs, tables, etc to organize notes
Cons:
While minimizing the app, the preview images Dock got disappeared

There are some issues with full-screen mode
Performance: 4.7/5
Notion
Notion is an all-in-one note-taking app when you are looking for the best note-taking app for Mac free. This cloud-based powerful app makes it easy and simple to customize notes for personal or business use. With an extensive note-organizing capacity and data archive ability, this app is in high-demand.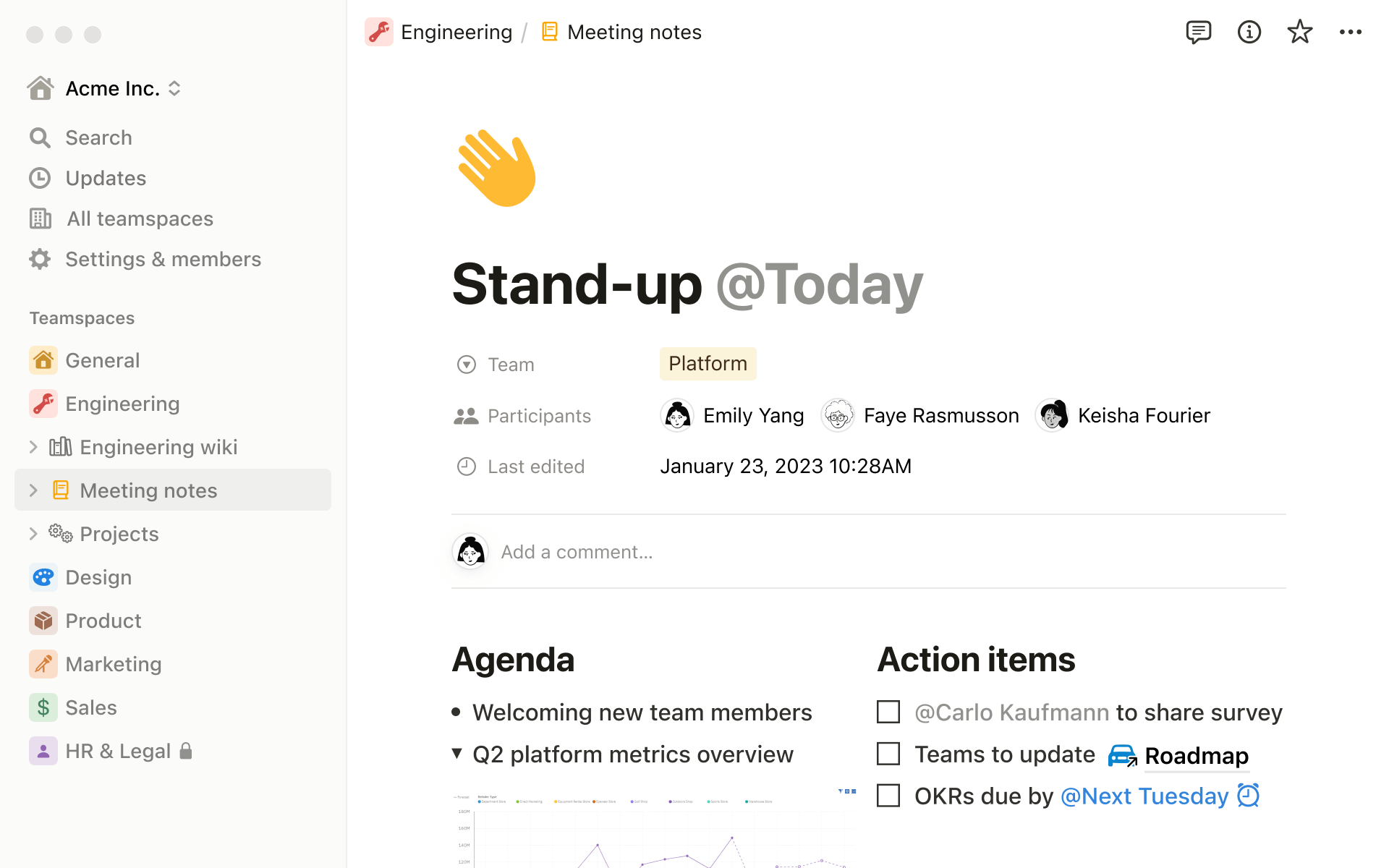 Fundamental Features
Select various designs & data management element

Maintain the privacy of your sensitive data with a blurring option

The best app to track data

Sculpt the application according to your workflow

Tweak or update your inputs according to your requirements
Pros:
Create a simple data structure with multiple columns

Add custom graphics to give uniqueness to every page

Mix multiple data on one page, such as PDFs, kanban charts, etc

You can add bookmarks, YouTube videos, etc to your page
Cons:
Limited project management features

Average data security option
Performance: 4.1/5
Evernote
Evernote is a high-end, best free note-taking app for Mac with a powerful search option. The seamless syncing and effortless note-taking functions with flexible features will make this app extremely efficient and appealing. Despite being a beginner-friendly application, this tool offers everything for professional note-taking requirements.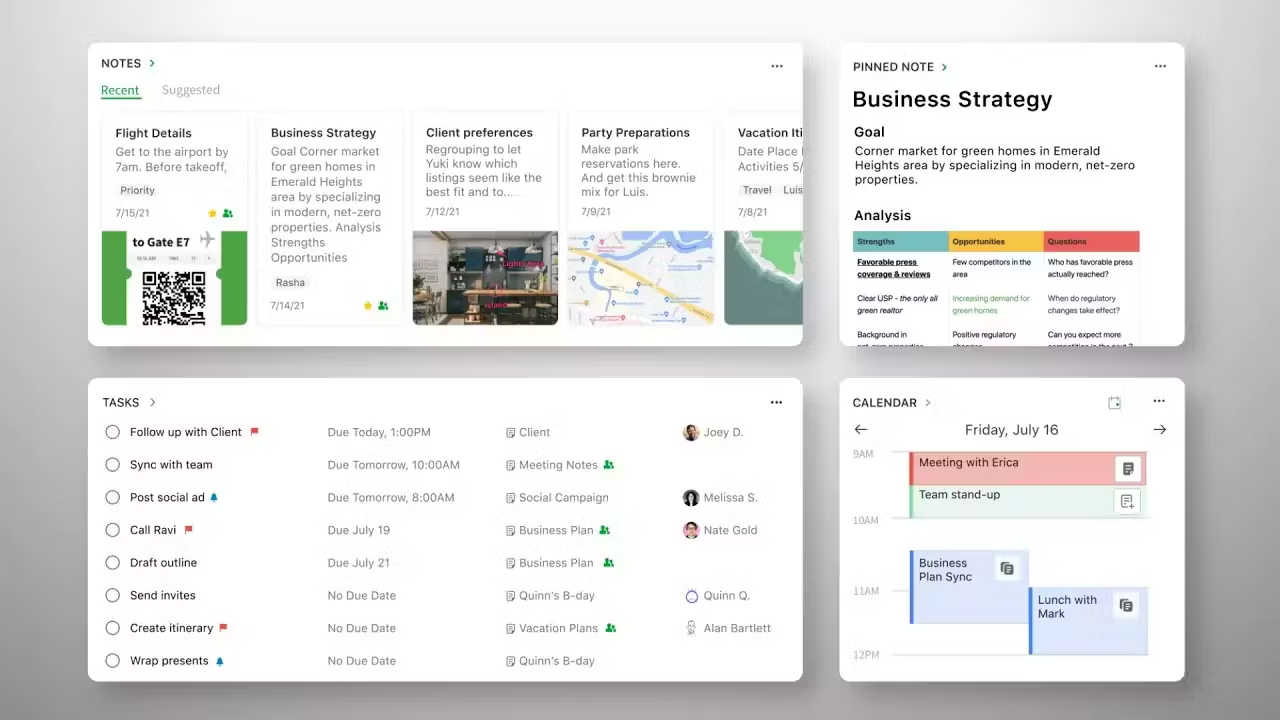 Fundamental Features
Customize & organize the homepage with various pinned notes & scratch pad widgets

Google Calendar integration with a maximum of five accounts

Location-based note-finding option with Geographic search function

Offline note accessing option on mobile devices

Extensive upload limits with 20GB monthly note upload
Pros:
To review previous changes, try the Note History option

Easy search for PDFs, presentations, Office documents, etc

Fast image recognition with text-adding option

Extensive editing with shortcuts, tags adding, various colors, formatting, etc
Cons:
Expensive paid plans

Difficulty in sharing information
Performance: 4.4/5
Bear
Bear is the best note-taking app for Mac with a straightforward interface. This lightweight app will meet multiple personal and professional note-taking purposes with various flexible functions. This is a budget-friendly tool for smart note-importing & exporting options.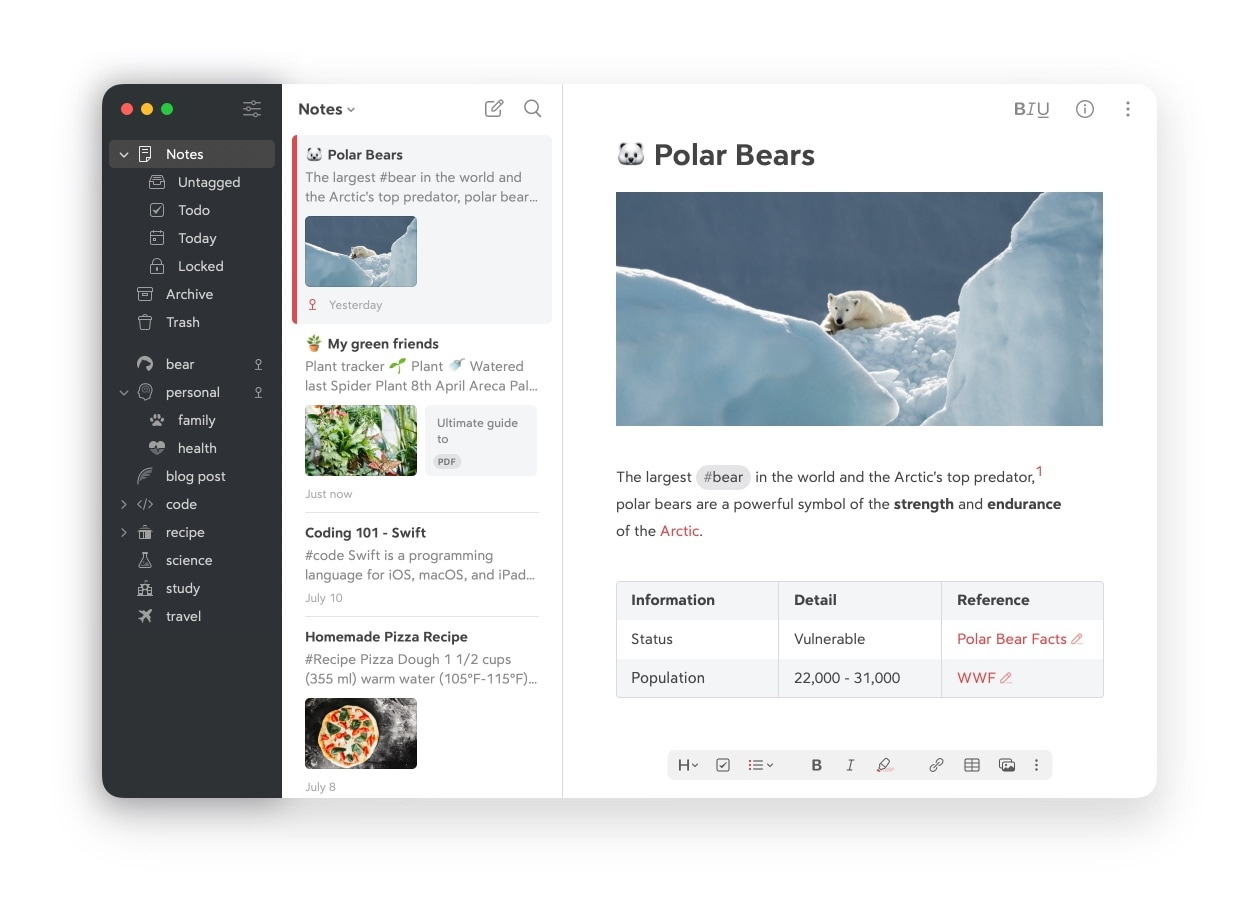 Fundamental Features
Advanced app with Web Clipper & Sketching support

Markdown app to write, capture & organize digital notes

Seamless workflow with text, images, table, multiple projects, etc

Smart organizer with online & offline note-sharing & accessing the option

Add esthetics & appeal to your note with multiple attractive themes
Pros:
Resize images with a rich media preview option

Select attractive tags from 250 icons

Structure your notes with headings, folding sections & hiding others

Automatic iCloud syncing across multiple devices
Cons:
Video recording is not supported

Extremely basic & light features
Performance: 4.5/5
Bonus Part: A Comprehensive PDF Editor
While adding, exporting, or importing any PDF file to your note, you probably need to customize the document to meet and fit the specific note-taking requirements. With the smart SwifDoo PDF reader, you can keep your note-taking experience one step ahead with advancement.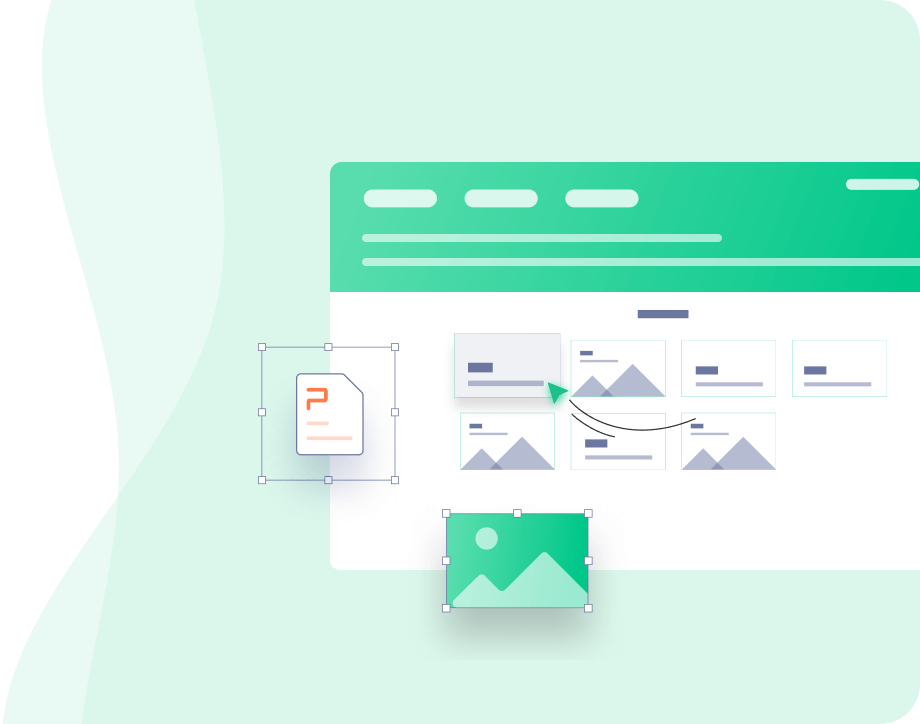 SwifDoo PDF: All-in-One Free PDF Tool
Annotate PDFs by adding notes, bookmarks, etc.
Convert PDFs to Word, Excel, and other editable files
Edit, compress, organize, and split PDFs
Free Download
Windows 11/10/8.1/7/XP
Even though the SwifDoo perks are available on the Windows platform, you will soon be relieved that you can explore the entire SwifDoo features and functions on the Mac & iOS platform. So, let's see what you can explore with SwifDoo software.
Flexible Features
Potential PDF editor with text adding/deleting option with multiple colors, sizes, fonts, etc, editing support

Smart PDF converter with multiple format support like Excel, PowerPoint, JPG, PNG, BMP, etc

Appealing PDF viewer with various themes, display modes

Read PDF loudly with PDF translation option

Customize device storage with batch compression of PDF files

Merge or split multiple files

Add an electronic signature to own your PDF document
Conclusion
Being a Mac user, if you feel like using the safest and smartest note-taking app for your personal and professional purposes, you can try any of the best note-taking apps for Mac from the lists mentioned above. While selecting the app, prioritize your preference and try SwifDoo PDF readers to personalize your data & document with an advanced appeal.