Soda PDF, one of the most popular PDF editors on the market, offers a comprehensive product lineup for users: a free online PDF creator and desktop software for Windows are available. Here, you can learn everything about Soda PDF by reading the content below and seeing whether it has the features that you need. If not, an alternative is also prepared for you in the 3rd part.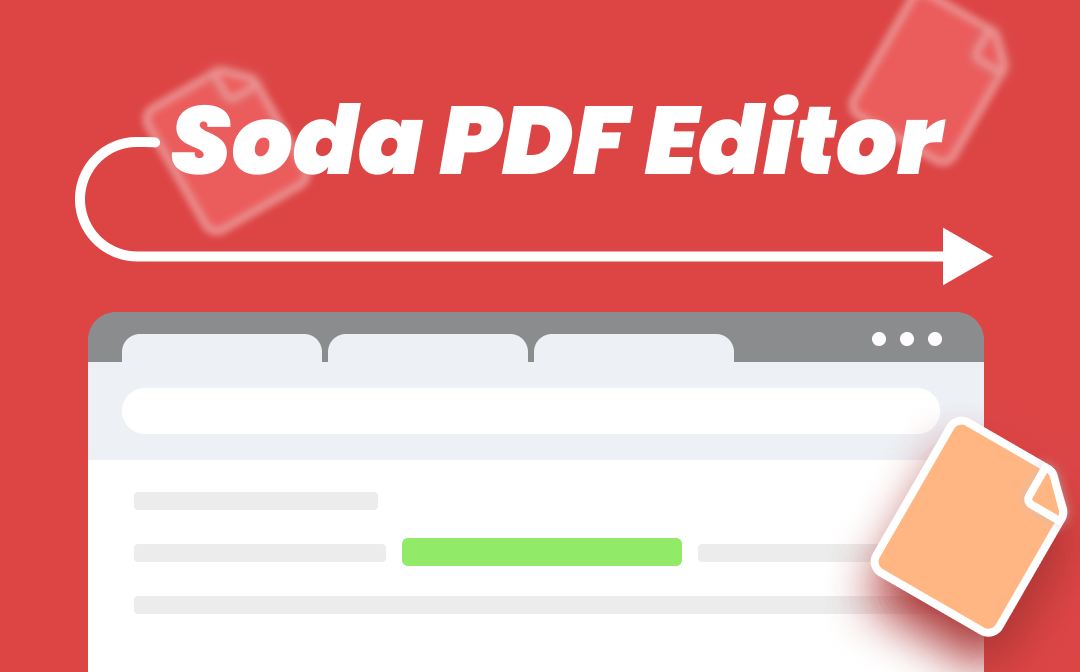 Everything about Soda PDF
There's no better way than using a table to show the panorama of the Soda PDF editor. So the Pros and cons of it are summarized below:
Pros
Cons
PDF Fill & Sign
/

Cannot change the text font

Inconvenient to enter texts (Toolbar will hide texts when entering)

PDF Edit

Type texts

Add images

Insert links

Page setup

OCR

/
PDF Convert

Support PDF to :

MS Office files

Images

PDF/A

HTML

RTF

/
PDF Annotate

Highlight

Strikethrough

Sticky notes

Whiteout

/
Soda PDF fill & sign
Using Soda PDF to fill PDF forms is torture because every word you try to enter in those banks or boxes would be covered by the fill toolbar. You can see this in the screenshot below: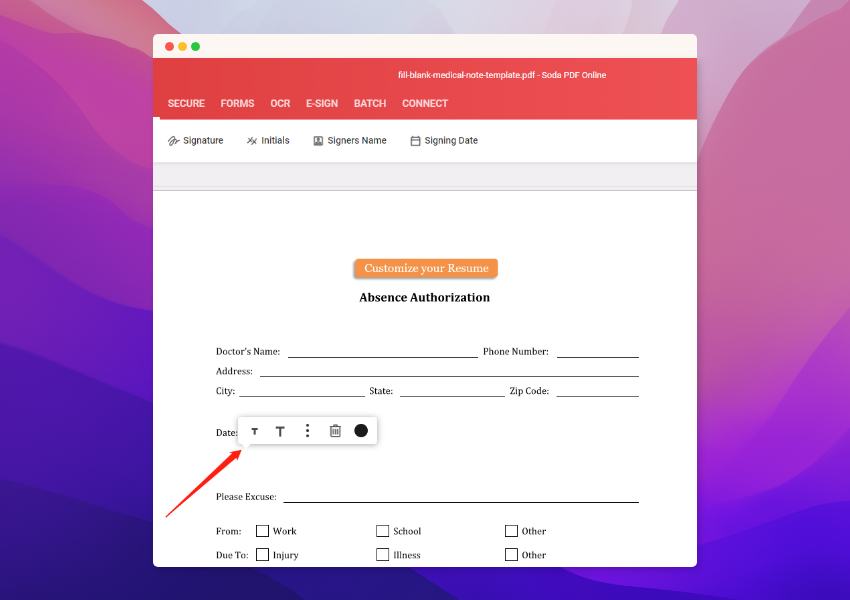 After a terrible texting experience, you will find that the text font is different from those in the form. But this online editor doesn't support changing it. Duh…
Soda PDF edit
Not too much to say about PDF editing on the Soda PDF editor free. Just regular features like text editing, adding images, links, etc.
Soda PDF convert
Soda PDF enables you to convert PDFs to multiple documents. MS Office files, images, PDF/A… all the most frequently used files are included. For converting documents to PDFs, it only supports Word, PPT, Excel, and JPG to PDF.
Soda PDF annotate
Annotating by Soda PDF is effortless. Finding the Comment in the toolbar and selecting tools to comment on PDFs is all. Highlight, strikethrough, underline, whiteout… all these handy tools are practical to use.
Note:
All the edits using Soda PDF online editor need a few seconds to load, you shouldn't be surprised that the page doesn't change after editing it. This will take you some time to adapt to.
Soda PDF subscription
Soda PDF divides its subscription plan into two categories: standard and pro. It means that you cannot use all of its features if you choose the standard plan and you still have to pay for that. $6.75/month for standard and $7.25/month for pro. The standard plan does not even offer features like comment, sign, and OCR, etc.
Soda PDF for Desktop
Let's talk about the desktop version of Soda PDF. You can learn the answers to the questions like whether I should use a desktop version of PDF editor? Is it better than the online PDF editor? And more.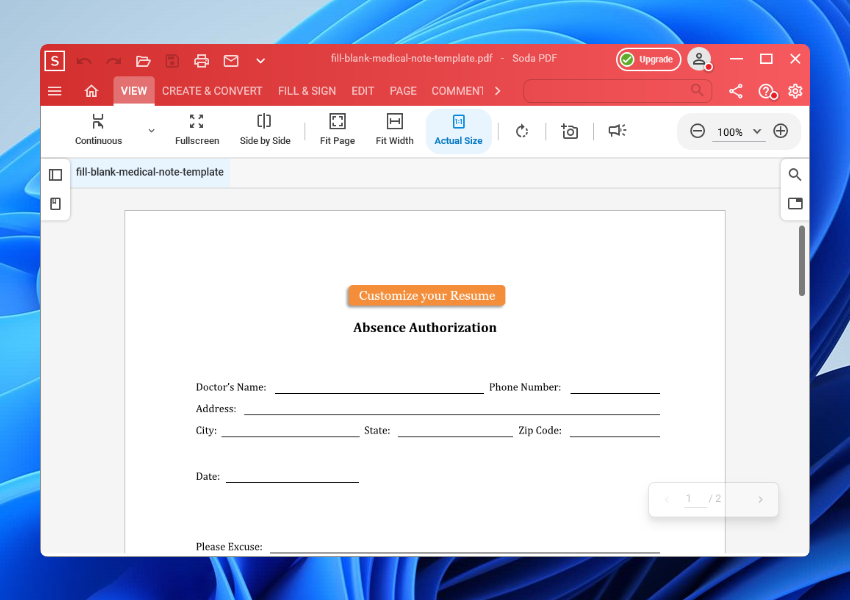 After a test, we found this software for Windows is just a copy of its online editor and nothing is different from these two. The only difference may lie in that the desktop version will use your PC's storage and affect its performance. So the answer to the questions above can be summarized as do not download Soda PDF for desktop.
A Better Alternative for Soda PDF
Since the performance of Soda PDF isn't ideal for users, readers of this blog may wonder if there is a better choice than Soda PDF. Don't worry, this blog prepares you with one - SwifDoo PDF. This PDF editor is powerful and comprehensive software. It must be good enough to replace Soda PDF, therefore 3 reasons are listed below to get rid of your worries: Can the SwifDoo PDF be better than Soda PDF?
Better PDF Editing Experience
SwifDoo PDF can provide you with a better PDF editing experience since it will not cover your texts when entering and fonts can be adjusted as you wish. All the edits can be presented instantly with no delay. You don't have to wait to edit as in Soda PDF. Other features are basically the same between these two. Using SwifDoo PDF for editing PDFs is just clearer and easier.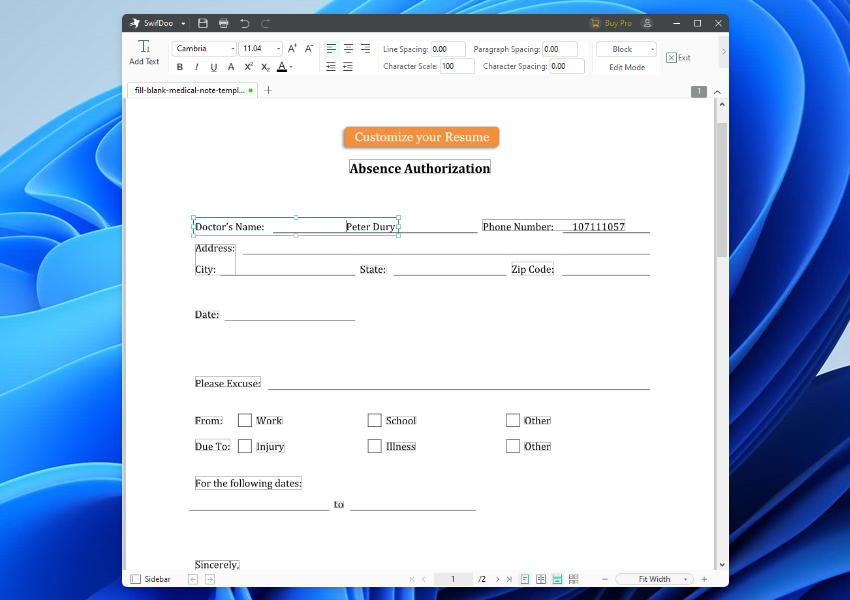 More Choices for PDF Converting
Converting PDFs is also a strength of SwifDoo PDF. PDFs can be converted to all the documents that are listed in the table below. Conversely, all the documents in the table can be converted to PDFs in SwifDoo PDF.
MS Office files
Word
PPT
Excel
Images
JPG
PNG
TIF
BMP
Other
TXT
CAD
HTML
EPUB
PDF/A
XPS
Markdown
No Limits for Subscribed Users
SwifDoo PDF offers you one plan to enjoy all of its features. The only difference among those plans is the length. And it can be such a bargain with $2.91/month for 2 devices to use all the features mentioned above. Don't consider a subscription first? No problem, it also offers a 15-days free trial for you to experience all the features without login. Just download it for free now.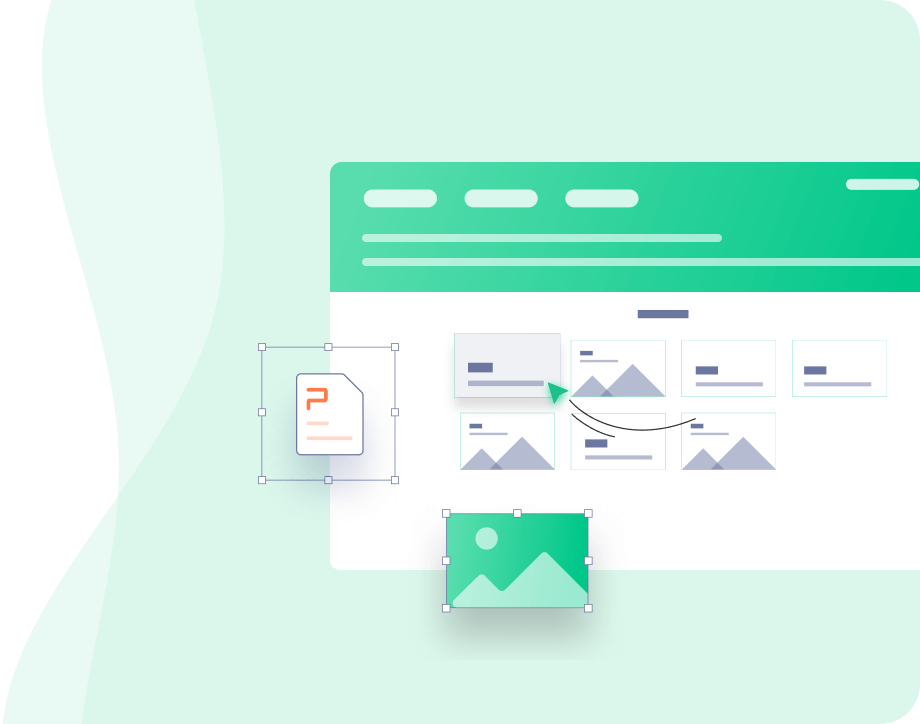 SwifDoo PDF - All-in-One PDF Editor
Annotate PDFs by adding notes, bookmarks, etc.
Convert PDFs to Word, Excel, and other editable files
Edit, compress, organize, and split PDFs
Free Download
Windows 11/10/8.1/7/XP
The Bottom Line
Soda PDF has been fully introduced to you and the pros and cons of it are also clearly listed above. Considering all the drawbacks of it, SwifDoo PDF is mentioned to replace this product for its outstanding user experience. And after the comparison between the two above, you can now determine which PDF editor is more appropriate for you.