Introduction:
For many of us, we scarcely think about how designers impact our daily lives. However, every day when we open our eyes, everything we see is designed by someone. Designers not only create fantastic images and products, but they also play an indispensable role in influencing societal aesthetic judgment. Do you know what matters most for designers? Understandably, it is a true 100% reproduction of what they've designed on computers or paper.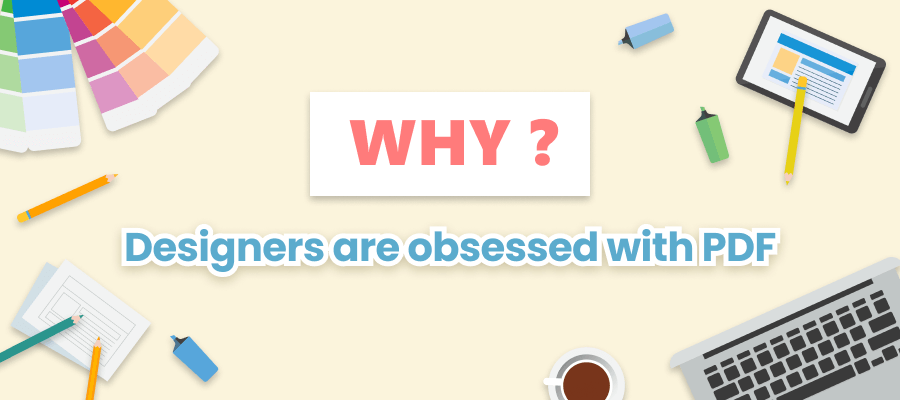 Occasionally, designers are interrupted and upset by unsatisfactory projects as they are not presented in the way they were meant to be. When a messed-up layout, misused font style, as well as misplaced images happen to a document, it can be incredibly frustrating. Thankfully, we have PDFs (Portable Document Format).
As a flagship product of Adobe, PDF has captured attention since its initial release. So, one question may arise: why do designers use PDFs? Here in this article, all your "whys" will be answered.
What Can SwifDoo PDF Do to Help Designers?
SwifDoo PDF, as its name suggests, is created for swiftly solving problems pertinent to PDFs and is always dedicated to improving efficiency and productivity. By integrating View, Annotate, Edit, Convert, and Page within its main operation console, SwifDoo hopes to help users fix related problems from every aspect. For designers, the following tools are on hand to ease the workflow.
Extraction
PDFs can be classified into three types, and image-only or scanned PDFs are one of them. This kind of PDF only contains embedded scanned images that are pieced together to create a PDF document. Simply put, people cannot edit or paste any image from a PDF document for their use. However, designers may occasionally need to extract or paste images from PDFs.
When confronted with this dilemma, SwifDoo offers a free tool. The operation is quite simple: place the cursor on the image you want to extract, then right-click the mouse to select "Copy Image" and paste it into your clipboard. Only two steps are required to finish the extraction within seconds. However, the basis of the above description is only for scanned images embedded in PDFs.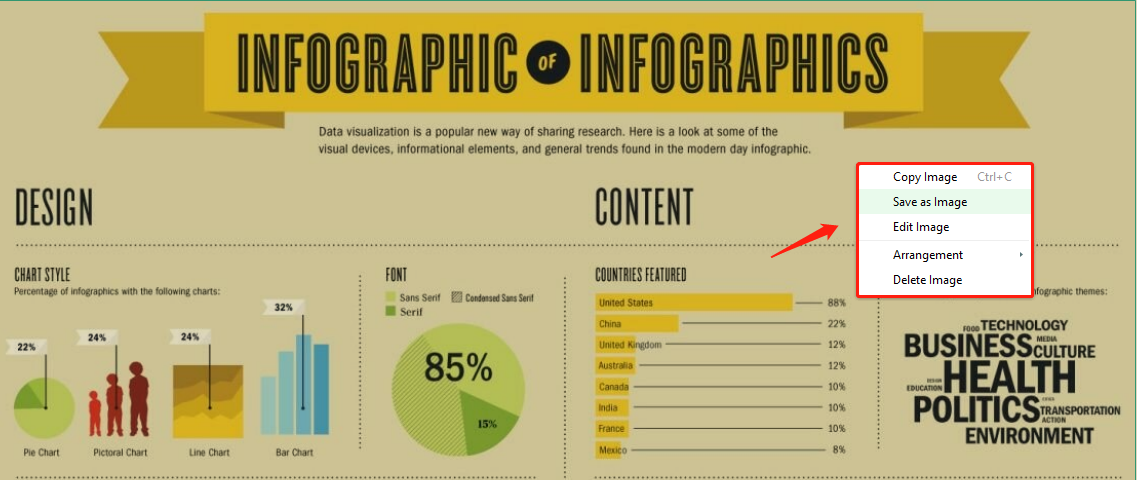 Security
Nowadays, the importance of copyright is worth emphasizing. Every designer, who independently completes the work without "getting inspired", should be given due diligence. It is undeniable that the prevalence of the internet provides a breeding ground for plagiarism, but this behavior is not something we should advocate. What's worse, plagiarism should be despised.
Still, for designers, locking or password protecting their PDFs seems to be a practical solution. SwifDoo also puts great significance on users' privacy, and thus provides two-level passwords to better secure confidential documents. With an opening password, viewers have access to read the content. If without, one will be shut down by a pop-up window requiring a password.
Making any changes to a PDF may trigger the other permission password. Shortly, a digital signature (which differs from the electronic signature) will be released by SwifDoo. Once a digital signature is applied to a PDF document, any changes made on this file will lead to invalidity.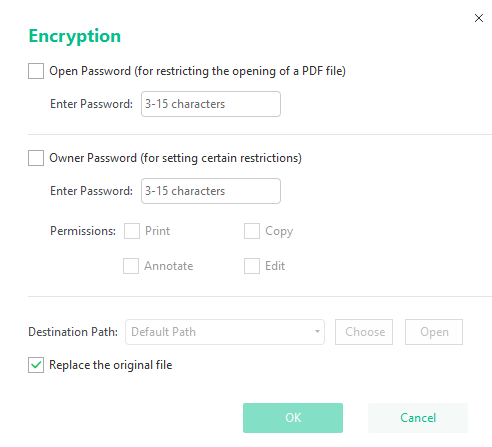 Why Are PDFs Favored by Designers?
Consistency
When we talk about consistency, it refers to format consistency and color fidelity. Designers are usually sensitive and picky to elements like color, format, and layout. Once a file is shared between different devices and sent to be printed, it should remain consistent.
Without PDF, it is less possible to keep the color and layout the same way as it was designed. Designers make good use of PDF to reproduce what has been designed on computers or paper. One can make sure that the published PDF will retain the entire layout and colors.
In addition to the two above-mentioned benefits, the font can sometimes present a real problem as it can become an unstable factor. In some cases, designers have their own preferred or exclusive fonts to distinguish their works from others, typically with their styles or features.
However, the nuisance is, the font supported by one device may be abnormally displayed on another device. That's because the recipients may not have the same fonts available on their end. PDF can ensure the integrity and consistency of the document are maintained to the maximum extent possible.
Print Friendly
Going paperless doesn't mean the paper is going to completely vanish from use. Paper still proves to be reliable and pragmatic when it comes to traditional media in particular. When communicating with clients, printing factories, and colleagues, designers always send documents in PDF because it is the most convenient file format.
Besides, PDF is considered to be the "gold standard" to interact with publishing houses and advertisers. For graduates majoring in design, they may finish their thesis on different platforms, but use PDF as it is the most stable and print-friendly format. Nothing ever changes on a thesis once printed, even punctuation. This format simplifies the whole working process and saves trouble during printing for both designers and printing houses.
Good User Experience
There is no denying that the neat arrangement of a document can bring a good visual experience to whoever views it. No one wants to deal with higgledy-piggledy formatted documents. As mentioned before, PDF, if in need of a stable and consistent format, is right up your alley.
The size of PDF pages can be flexible. That said, designers have a wide range of PDF size choices. This premise enables designers to store and piece together canvases of different lengths within a PDF document.
If a PDF document is too large, it is possible to optimize the file size by making it smaller in a bid to bring the ultimate user experience by saving time spent on downloading. PDF is an adjustable format that can be cropped to change the page size and trim the margins.