Whenever you think of a great source of entertainment, Nursery rhyme songs just click in to cheer your kid up within no time. While they may seem a bit of fun, singing and playing with your kids help them grow in a positive and joyful manner.
Nursery rhymes are poems or traditional songs for children that have been around for generations. These poems include counting rhymes, short rhyming songs, lullabies, and much more. Since they're way too simple, you can introduce them from birth or even before to promote the skills throughout early childhood.
More than entertainment, Nursery poems and lullabies also serve endless benefits to your child's development. So read on to know more and find some of the popular Nursery rhymes ahead.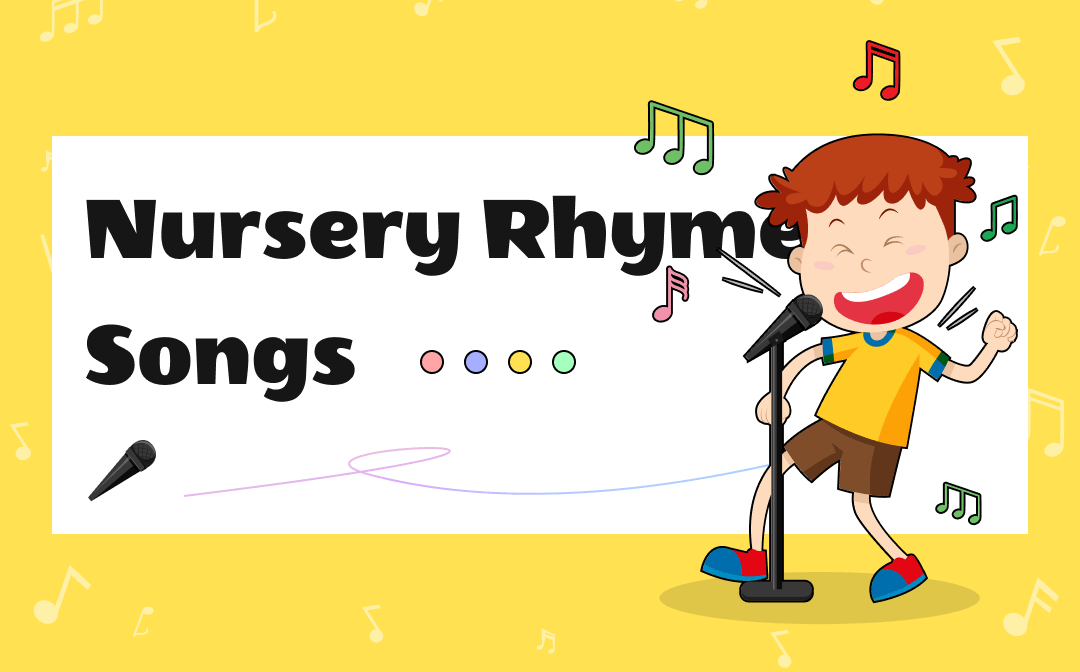 Nursery Rhyme Songs Benefits for Kids
While Nursery rhymes are fun to sing and interact with your kids, they also play a crucial role in your child's growth to learn things better. Wondering how? Then here is a list of benefits to count on when you hum a nursery rhyme to your kids the next time.
Improves memory, concentration, thinking skills, and spatial intelligence
Helps your child's brain in cognitive development
Builds language and literacy skills
Helps with speech development and auditory skills
Nursery poems help familiarize your kids with numbers through patterns, sequence, forward and backward counting, numbers, size, weight, etc.
Music training boosts motor skills, improves rhythm and movement
Great group activity to bond with peers
Supports your kid's communication and language development at every stage
Provides emotional support in uncomfortable situations
Popular Nursery Rhyme Songs
Check out some of the famous Nursery rhymes to sing and enjoy with your kids and help them learn and grow in the process.
Jack and Jill Nursery Rhyme
Jack and Jill went up the hill
To fetch a pail of water
Jack fell down and broke his crown
And Jill came tumbling after
Mary Had a Little Lamb Nursery Rhyme
Mary had a little lamb,
li'l lamb, li'l lamb.
Mary had a li'l lamb,
whose fleece was white as snow.
And every where that Mary went,
Mary went; Mary went.
And every where that Mary went,
The lamb was sure to go.
It followed her to school one day,
school one day, school one day.
It followed her to school one day,
Which was against the rules.
Jack Sprat Nursery Rhyme
Jack Sprat could eat no fat.
His wife could eat no lean.
And so between them both, you see,
They licked the platter clean
Jack ate all the lean,
Joan ate all the fat.
The bone they picked it clean,
Then gave it to the cat
Patty Cake Nursery Rhyme
Pat a cake, pat a cake,
baker's man,
Bake me a cake;
As fast as you can.
Pat it and prick it,
And mark it with 'B,'
Put it in the oven
For baby and me!
Old Mother Hubbard Nursery Rhyme
Old Mother Hubbard
Went to the cupboard,
To fetch her poor dog a bone.
But when she got there
The cupboard was bare!
And so the poor dog had none.
Little Jack Horner Nursery Rhyme
Little Jack Horner
Sat in a corner;
Eating his Christmas pie.
He put in his thumb,
And pulled out a plum,
And said,
"What a good boy am I!"
Wasn't that a quick ride to the age-old Nursery rhyme songs? However, if you still need to find the one you are looking for, you can also browse the web for your best-loved Nursery rhymes.
The Availability of Other Nursery Rhyme Songs
There are multiple sites on the internet that you can scroll to find a nursery rhyme to enjoy with your child. You can download and access your favorite ones anytime using the SwifDoo PDF software.
Users can also use this fantastic tool to merge numerous PDF files into a single document without much effort. Here's a quick guide to combining multiple PDF files using the SwifDoo PDF app.
Step 1: Download and install the SwifDoo PDF app from its official website.
Step 2: After the launch, open the software, then tap Open on the homepage.
Step 3: Now select Merge from the Page menu. Once the SwifDoo PDF Converter window pops up, select the Add Files button on the menu (at the screen's top) to import multiple PDF files into the workstation.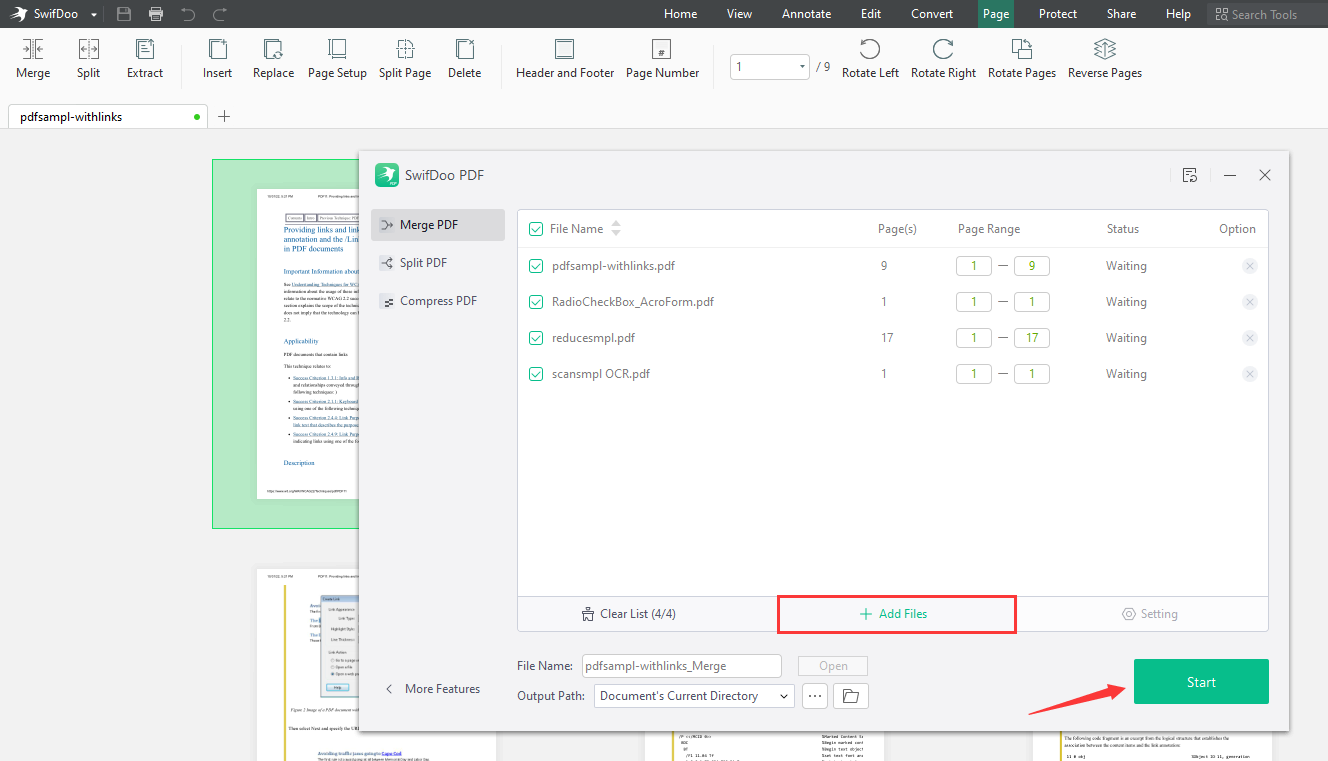 Step 4: Specify the page range (if needed). Once ready, tap Start to combine your PDF documents into a single file.
Other than being an effective PDF merging tool for Windows 10, 8, and 7, the SwifDoo PDF program is a great PDF manager and page organizer too. Users can merge, split, extract, insert, and delete a page from a PDF file using it.
Quick Wrap Up
So wasn't it fun going down memory lane to relive your childhood memories with your kids? The fact it also adds benefits to your kid's growth and development makes us love them even more. So you can also browse the web, download multiple nursery rhyme songs, and print them in a hard copy.
After printing, you can stick them on the walls to help your child learn and hum them in a playful manner. Preferably, you can combine the printed Nursery rhymes and make a nursery lullaby song book, too, to carry anywhere, and everywhere you go.