Because of the popularity of those AAA games such as Far Cry, Fallout 4, GTA V and The Witcher 3, the gaming community is now currently vaster than ever. At the same time, the video game map poster such as the Witcher 3 and GTA 5 map poster products have become works of art and are among the hottest selling decorations on a lot of sites as they are well designed and give the gamers great aesthetic pleasure.
If you're a Witcher 3 fan, why not trying to customize your own poster with your favourite map to decorate your house?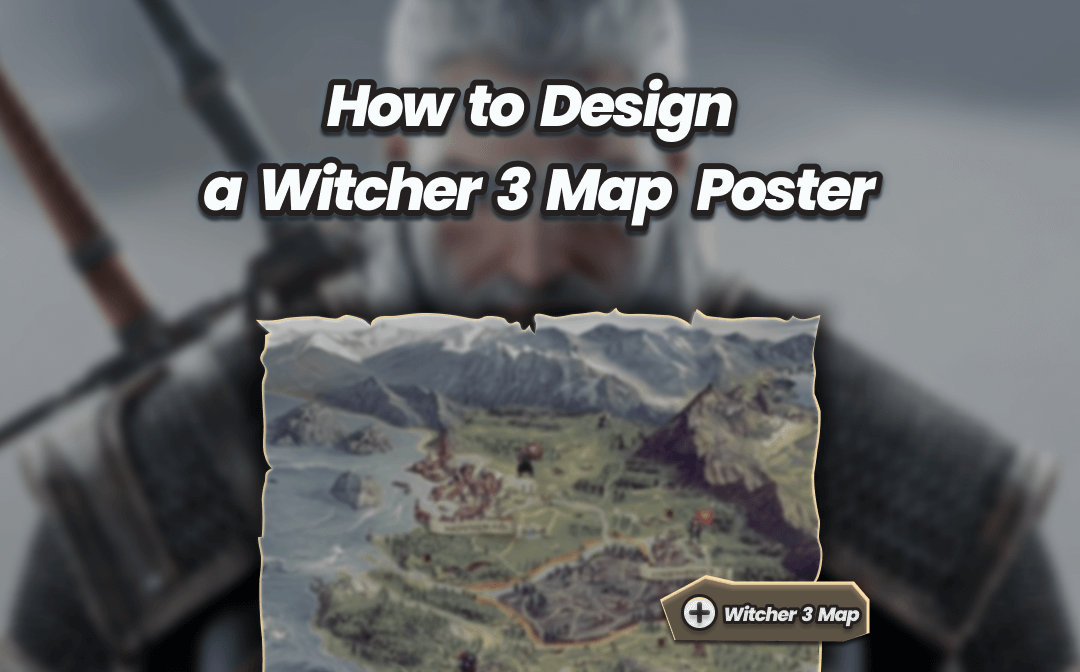 Check out the 4 tips on how to make your own the Witcher 3 map by using PDF software to highlight and edit it.
Create Maps for Each of the Game's Locations
Because the Witcher 3 map is one of the largest video game maps in the world, if you decide to make your own the map poster, you may need to create individual maps for each of the game's locations.
The Witcher 3 has different regions and locations, with much of the action taking place in: White Orchard, Velen, Novigrad, Kaer Morhen, and the Skellige Isles.
The Skellige Isles for example, are enormous and are coastal and mountainous, similar to the Highlands of Scotland or the rugged coastline of Ireland. Novigrad is the continent's biggest city, so is very urban, whereas Velen, also known as 'No Man's Land' is home to swamps, open valleys, forests, fields, and villages.
Because each location has so much going on, if you try merging the maps into one full map, your finished design would be far too cluttered, and in all honesty you wouldn't be able to fit everything onto one screen.
Therefore, you can create an individual map for each location, such as the Witcher 3 crookback bog map, white orchard map, velen map and interactive map of Velen & Novigrad.
Download Witcher 3 Map on the Internet
To create your own personalized poster, you can take screenshots yourself when playing the game. Alternatively, you can free download some map PDF files or images shared or published on sites like Game-Maps.com, witcher3map.com, Gamepressure.com.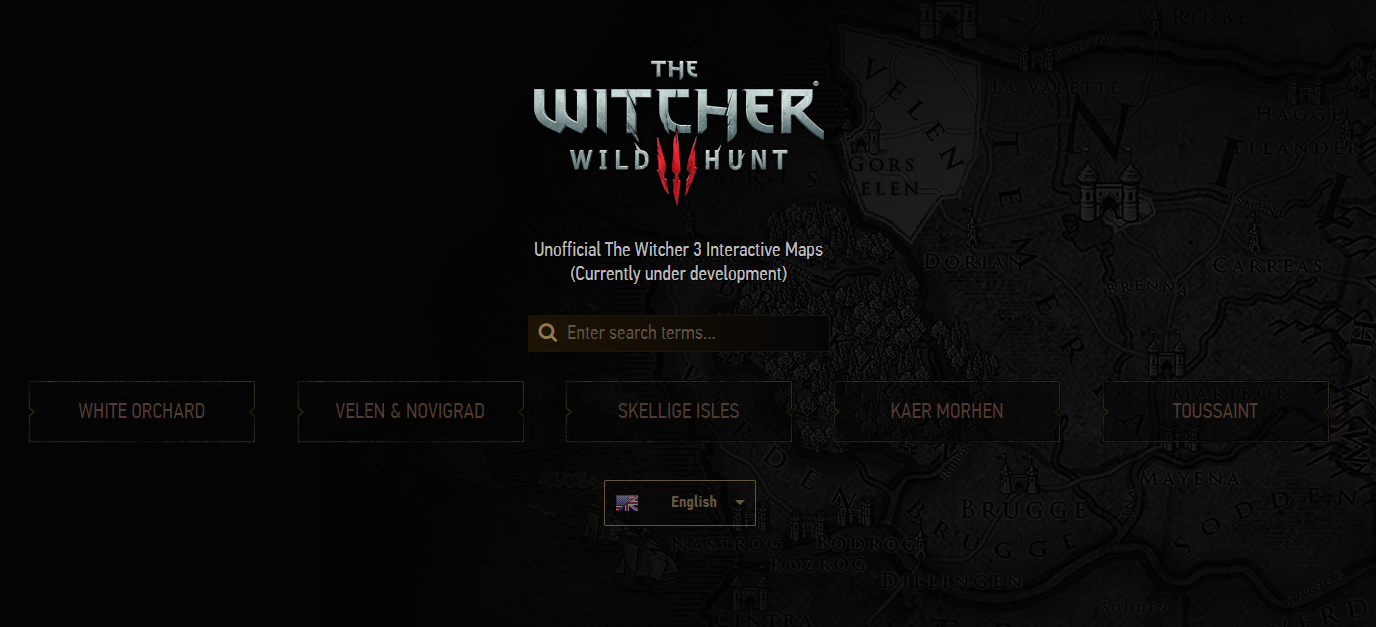 From these sites, you may be able to get maps for each of the game's locations, such as the Witcher 3 crookback bog map, Witcher 3 white orchard map and velen map. If you also want to make a GTA 5 map poster, there are also sites like GTAall.com to download maps.
After downloading the maps, what's the next is to markup it with text and highlight color, add map symbols, and more you like.
Highlight Points of Interest
Whether you'd like to create a map poster for Witcher 3, GTA 5 or any other game, one of the most important things should be you can highlight the locations of interest to make the video game map more attractive and stand out. If for example, you just want to complete Witcher Contracts, you can highlight every notice board in every location of the game featuring a Witcher Contract.
Here is how to highlight text or area on your game map. If you have download a map image, use SwifDoo PDF converter to convert the image to a PDF so as to easily annotate. If it's a PDF map, go ahead and directly open with SwifDoo PDF.
Step 1: Click "PDF to Image" in the home interface of SwifDoo PDF to access its converter, tap "Image to PDF";
Step 2: Drag and drop your map image into the converter and hit "Start" to convert the image to a PDF;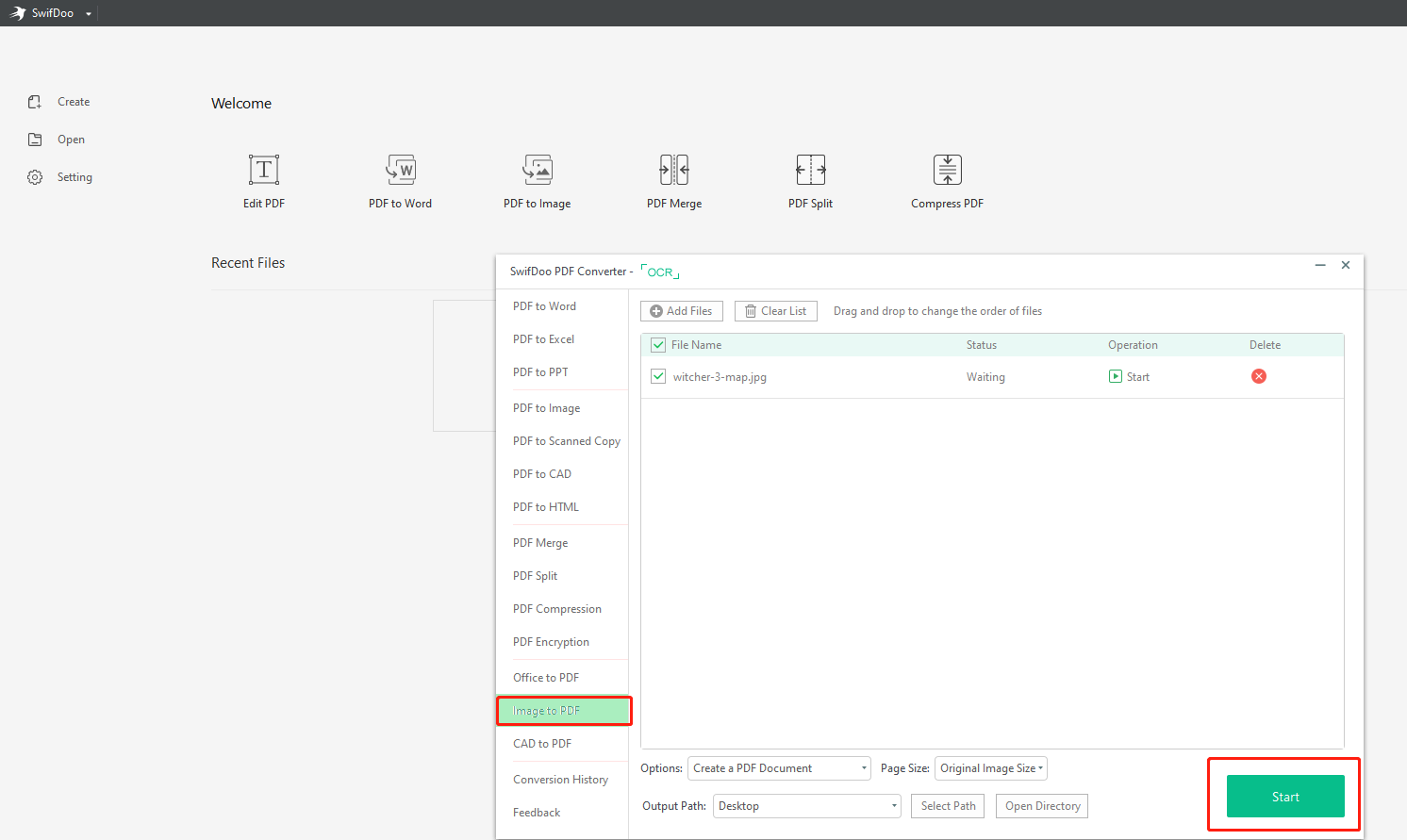 Step 3: Open the map PDF, tap "Annotate" , "Area Highlight", choose a highlight color, then draw on any place to highlight.

Going a step further, because SwifDoo PDF allows you to add text, you can edit the map PDF to include info about each Witcher Contract, I.E name of the contract, recommended skill level, and so on. And you can add map icons to the map.
Add Your Own Touches to the Map
Finally, when making a custom the Witcher 3 map, why not use SwifDoo PDF editor to edit the PDF map and add your own touches to it?
With SwifDoo PDF you can copy and paste icons, text, and images onto your map and then print them off and use them as wall art to make a cool poster.
Let's take a look how to edit your map poster.
Step 1: Open the map in SwifDoo PDF, hit "Edit" and "Insert Text";

Step 2: Click a position, type text, and change font size, color and style;
Step 3: When you're done, click "Exit" to exit the editing mode, then choose "Image" under "Edit" menu to insert your map symbols.
Finally, you can go to "SwifDoo" and "Save as" to save the changes, and go to print shop to print the map PDF as a poster in your desired size.
Final Words
Using different colours for different regions will not only help you to split each location into sections, but it will also look cool as well. Adding your pictures or map icons will make your map poster more appealing.
No matter what map poster you want to make, Far Cry, GTA 5 or any other game map poster, the introduced method is of use. Click the link below to get SwifDoo PDF for a 14-day free trial, then start creating and editing your own video game map.