When it comes to travelling abroad for a prolonged period of time, a Visa is a document which is affixed to a passport of other people from other countries, granting them permission into the USA for a prolonged duration of time.
Now, there are plenty of different forms of Visa, but whether a Chinese tourist Visa application form, a United States student Visa application form, it's important to prepare and to know exactly what to expect when applying.
Your Visa application is not guaranteed to be successful, and if it isn't, this can result in a whole world of issues for you later down the line, and we don't want that. To ensure that your United States Visa form student application runs as smoothly as possible, here's a look at several things to remember when applying for a student Visa.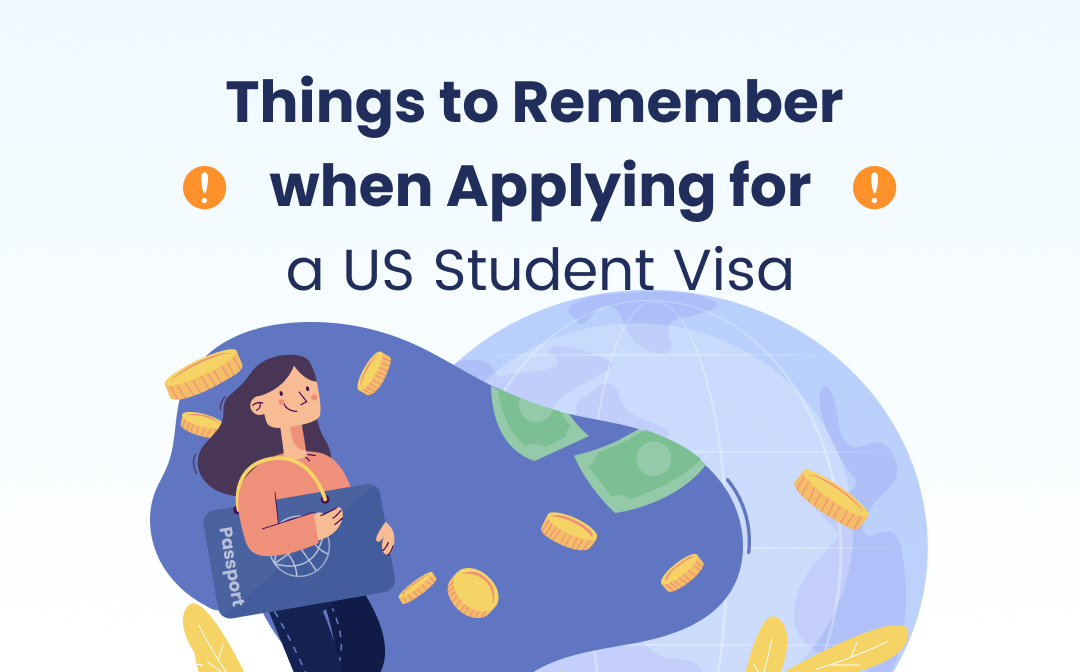 Use a PDF Software such as SwifDoo PDF
First and foremost, virtually all Visa application forms are in PDF format, and therefore to ensure that you are able to fill it in easily and edit it as necessary, a PDF software such as SwifDoo PDF comes very strongly recommended.
By downloading a Visa application form template PDF, you can use the SwifDoo PDF editor to fill it in, or you can save it and convert it to Word format and complete the form with Word instead.
Whether it's a Australia tourist Visa application form, a Chinese one, a UK Visa application form, or any other, because of the sheer volume of information these forms require, a user-friendly and reliable PDF software such as SwifDoo PDF comes very highly recommended indeed.
Any Interviews Will Be Conducted in English
If you are applying for a student Visa form in the US, it is worth remembering that any interviews you may have, will be conducted in English.
It doesn't matter where you're from or what language you speak, interviews will be conducted in English so just bare that in mind, as you may be asked questions about your study goals, and indeed, about any ties you have to your home country.
Try to Keep it Brief
Remember, you aren't the only person applying for a student Visa application and consequently the officials in charge will need to get through a lot of applicants.
Whether you're interviewed or filling in your Visa application PDF via SwifDoo PDF editor, don't ramble on and on and go off topic. Answer questions accurately and positively, but try to keep things brief.
Explain Your Reasons for Choosing the Course You Wish to Study
Finally, it is important that you are able to explain why you have chosen the program/course you wish to study.
Explain what it is, explain why it interests you, and explain how you studying in the USA is going to benefit you, your studies, and future employment goals.