UFOs have always been the magnet captivating our interests to no bounds. Multiple UFO documentaries have been made supporting the theories of extraterrestrial lives, and each day UFO news floats across the web, citing the latest updates. However, our minds are yet to feed on a sound conviction.
Until the new updates are published, don't miss the opportunity to go through the readily available UFO-related documents, reports, and much more to stay updated with the mysterious life beyond our planet.
We have briefly covered the UFO sighting reports from the National Archives, the CIA's collection of UFO documents, and the UFO reports of the US Intelligence Community to have a quick update on these mysterious objects. So stay tuned for an exciting read.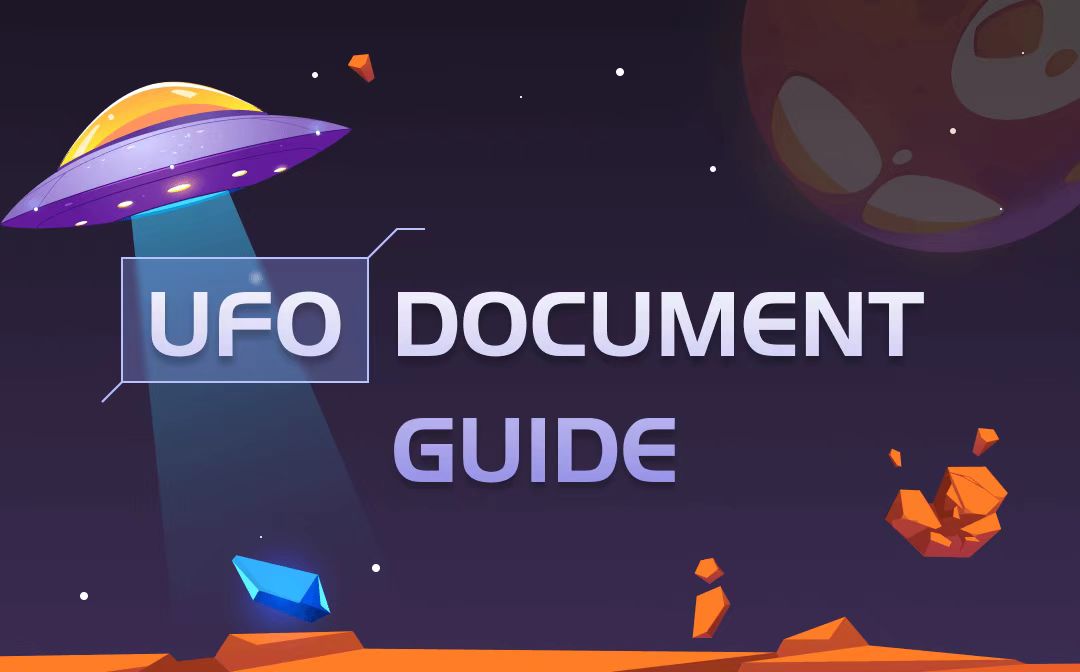 UFO Sightings: A Vague Phenomenon!
As we all know, the enigma surrounding UFOs is not new. However, it was not until 1947 that UFOs became a topic of discussion and talk of the town, arousing public fascination after World War 2 and the development of rocket technology.
It is estimated that businessman Kenneth Arnold first encountered UFO sightings in 1947, claiming to have seen nine objects flying in the air 'like saucers skipping on water.
Since then, it was no looking back, and agencies around the world have started to work on attempting to uncover the mysteries encompassing the unexplainable flying objects to clear your mind's aroused curiosities and queries.
From 1952 to 1969, the US government and agencies established multiple projects, including the Project Blue Book, to log UFO sightings, and this particular project recorded over 12 thousand sightings.
In fact, a secret government organization, Advanced Aviation Threat Identification Program (AATIP), also operated for five years (from 2007 to 2012) to escalate people's interest in UFOs. So let's find out the updates on UFO sightings from the National Archives.
UFO Sighting Reports of the National Archives (UK Government)
The Ministry of Defence has released several UFO files that are readily available on the National Archives portal to have a look. In addition, it has also covered the Ministry of Defence's UFO Desk for a final couple of years (i.e., from late 2007 until November 2009).
The tenth and final tranche that it released consists of 25 UFO Files of 4400 pages. These are primarily UFO-related documents, photos, drawings, letters, sighting reports, policy, correspondence with Ministers and members of the public, parliamentary questions, and responses to Freedom Of Information (FOI) requests.
Though the UFO Desk used to handle the most significant number of UFO sightings, it ceased to work for several reasons, but you can find the grounds in the UFO Highlights Guide 2013 released by the UK government.
These files contain details of various UFO sightings; users can download them in PDF format for a small fee. Going through these files, you can get a hold of UFO sightings and reports on multiple incidents, such as:
UFO sightings and the Chinese lantern craze
UFO sighting by soldiers in Shropshire
Rendlesham Forest
Wind turbine incident
Police helicopters and UFOs
UFOs on Radar
UFO Sightings at UK Landmarks
Moreover, the list contains details on a list of exciting and news-worthy UFO sightings by geographical location.
CIA's Collection of UFO Documents
The Central Intelligence Agency (CIA) is working hard to unfold the mystery and feed your curious brains, releasing their updates on UFOs. They have released documents of roughly 2800 pages detailing the government's findings on the hot debate of UFOs for everyone to read and download online.
The entirety of the UFO collection is now digitized for one and all to have hands-on updates on Unidentified Flying Objects (UFOs). In fact, over time, the CIA also made its UFO collection in CD-ROM that surrounds the original records.
Kudos to Mr. John Greenewald (creator of The Black Vault), who purchased the CD-ROM in the mid-2020s and spent months converting the digital document into readable PDF files to make the information on these mysterious objects more accessible. One of the UFO documents also covers the strange and cryptic incident of a late-night explosion in a small Russian town.
Owing to the FOIA requests, the CIA Itself has uploaded over a dozen downloadable UFO sightings and records covering inexplicable events worldwide to its FOIA Electronic Reading Room. These UFO files cover a span of approximately 50 years, from the 1940s to the 1990s.
US's Intelligence Community UFO Reports
It was in June 2021 when the US released its long-awaited UFO reports on a series of mysterious flying objects that were seen in the restricted military airspace over the past few decades.
Though there wasn't much to clear, the report finally acknowledged the strange aerial sightings by Navy pilots and many others for legal scrutiny. It examined approximately 144 reports on the unidentified aerial phenomenon (UAPs), but the investigators could only explain one phenomenon, wherein the object was cited as a giant deflated balloon.
The other observations could be a result of spoofing, sensor errors, or observer misperception that needed additional rigorous analysis. Since there was no clear evidence of the other reports that the sightings were extraterrestrial life in any way, it could also be a significant technological advancement by Russia or China. However, most of the sightings were definitely physical objects, not sensory artifacts.
Moreover, the reports were of the opinion that US national security might be at stake, primarily focusing on aviators contending with an elevated air domain. As these sightings were assembled around the US training and testing grounds, safety concerns are at their edge. However, since the collection might be biased, even these opinions can't be trusted for significant action.
The Availability of UFO Documentary
The US government has released many UFO documentaries and UFO photos over the years. You can quickly get a hold of these documents and other UFO reports on the internet, as they are readily available for free in a PDF format. Even the Pentagon's UFO reports are really credible and can quench your thirst for knowledge on extraterrestrial objects.
Since these reports are in PDF format, here's where you can use a PDF tool like SwifDoo PDF software to access them anywhere. With the help of this excellent PDF app, you can read and combine these interesting pages to avail of them anytime at a click. Moreover, it is a complete PDF care all-in-one solution to customize and neatly arrange your UFO documents.
Guess what! The craze of these unidentified and mysterious objects hold no limits. Instead, it is such that many gaming companies have come up to lure gamers and players by introducing UFO gaming. So let's find the latest buzz regarding the same.
UFO Gaming to Knock Your Socks Off
Taking inspiration from the mysterious life beyond Earth, developers have stepped in to enrich the gaming experience for all gamers. Seeking interest in extraterrestrial objects, designers have designed games that are set in galaxies and dimensions far from ours.
UFO gaming is an effort of crypto enthusiasts and developers to unleash the potential of the gaming industry. It is primarily a gaming company infused with blockchain that pledges to bridge the gap between gaming and blockchain.
Not only does the gaming site take the gaming experience to the next level, but it is created to educate players with games that are accessible, challenging, and fun to play. Also, it motivates and empowers gamers to be a part of the decentralized Dark Metaverse to have the revenue-earning ability while playing.
A Quick Wrap Up
Every year multiple UFO reports and news turn up to fuel our interest in the unexplained aerial phenomena; however, concrete evidence still needs to be found to prove these theories. Since social media and sites are flooded with UFO documentaries, photos, and UFO news, you can readily access these theories and updates to keep yourself on par with the information on the mysterious objects.
As the documents and reports are in PDF format, you can download and save your precious files to access them anytime. And anyway, the SwifDoo PDF tool is always there to arrange your critical PDF documents with complete security and protection.