Those of you who haven't been living under a rock for the last two decades or so will probably be familiar with a company by the name of Amazon. Created by Jeff Bezos, as in Jeff Bezos, the richest man in the world with a net worth of $177 Billion, the company started off in Bezos' basement and began life as a website which only sold books back in 1994, and it has gone to become the world's largest e-commerce store, with a net value of close to $315 Billion!
Needless to say, Amazon is a very important website and business tool, which is what we're going to be focusing on today. If you're a buyer on the store, knowing how to create an Amazon invoice in PDF format is essential for your goods, but don't worry, we've got you covered.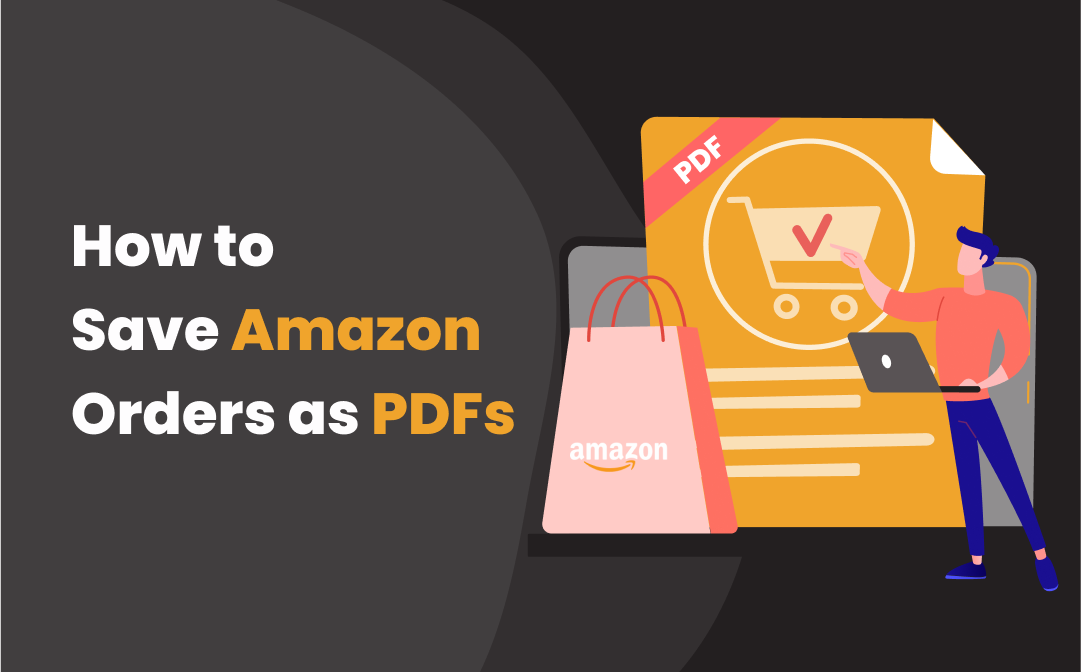 An invoice here means the same as a receipt. Here is a quick look at how to get an invoice from Amazon and save it as PDF by Print feature in browser and SwifDoo PDF.
Amazon Invoice and Tax
Let's face it, we rely on Amazon for a whole host of different things as the company offers rapid delivery times and they stock virtually every type of product that you could imagine.
If you're a business owner and you do your buying on the e-commerce site, don't just discard your confirmation emails, receipts, and invoices as the taxman may very well want to see them, or you may very well want the taxman to see them.
When filing your taxes and filling out your tax return, you'll no doubt want to file your expenses as these can be offset against your tax return and you can therefore claim some money back or save some money at the very least.
Rather than trying to print out endless invoices of business-related purchases from the store, it is much better to use quality PDF software such as SwifDoo PDF and save your receipts as PDF files.
PDFs are secure, easy to download, they take up little space, and they can be opened on a multitude of different devices.
In terms of user-friendliness, speed, and efficiency, having an Amazon invoice PDF is certainly well worth doing, particularly around tax season.
How to Save Amazon Invoice as PDF
Having an Amazon invoice or receipt is easy through the "Account & Lists" or "Returns & Orders". Here's what you need to do.
Step 1:Begin by signing into your Amazon account and then making your way over to the Account & Lists on the top right corner to choose the Orders from the Your Account drop-down list;

Step 2: Next, scroll to browse all the orders you have placed, and on the upper right side of the order you want the invoice for, click and select the View Invoice button;

(You can filter orders by when they were placed, or directly search for the order you want to get a receipt for in the search box.)
Step 3: Now, at the top of the order invoice page, click on the Print this page for your records link;

(On this printable page, you will see your order number, order time, shipment time, purchased items, quantity and all details.)
Step 4: In the pop-up Print dialog box, change Destination as Save as PDF and other printing options such as page layout and size. Or you can select a printer from the Destination drop-down menu;
Step 5: Now you can print your Amazon receipt or save it as a PDF for your records.
The Best Alternative: SwifDoo PDF
If for whatever reason, the site won't allow you to save Amazon invoice as PDF, you can take a screenshot of the invoice page, then use software such as SwifDoo PDF to convert the file into a PDF. You can batch convert multiple files to PDFs in one go without losing quality. Check how SwifDoo PDF gets the work done.
Step 1: Open SwifDoo PDF and click PDF to Word in the Home interface, or any other tab at the right side of Edit PDF to access the converter window;

Step 2: Choose Image to PDF from the left pane, then click Add Files to add all the screenshots you've taken for the receipts;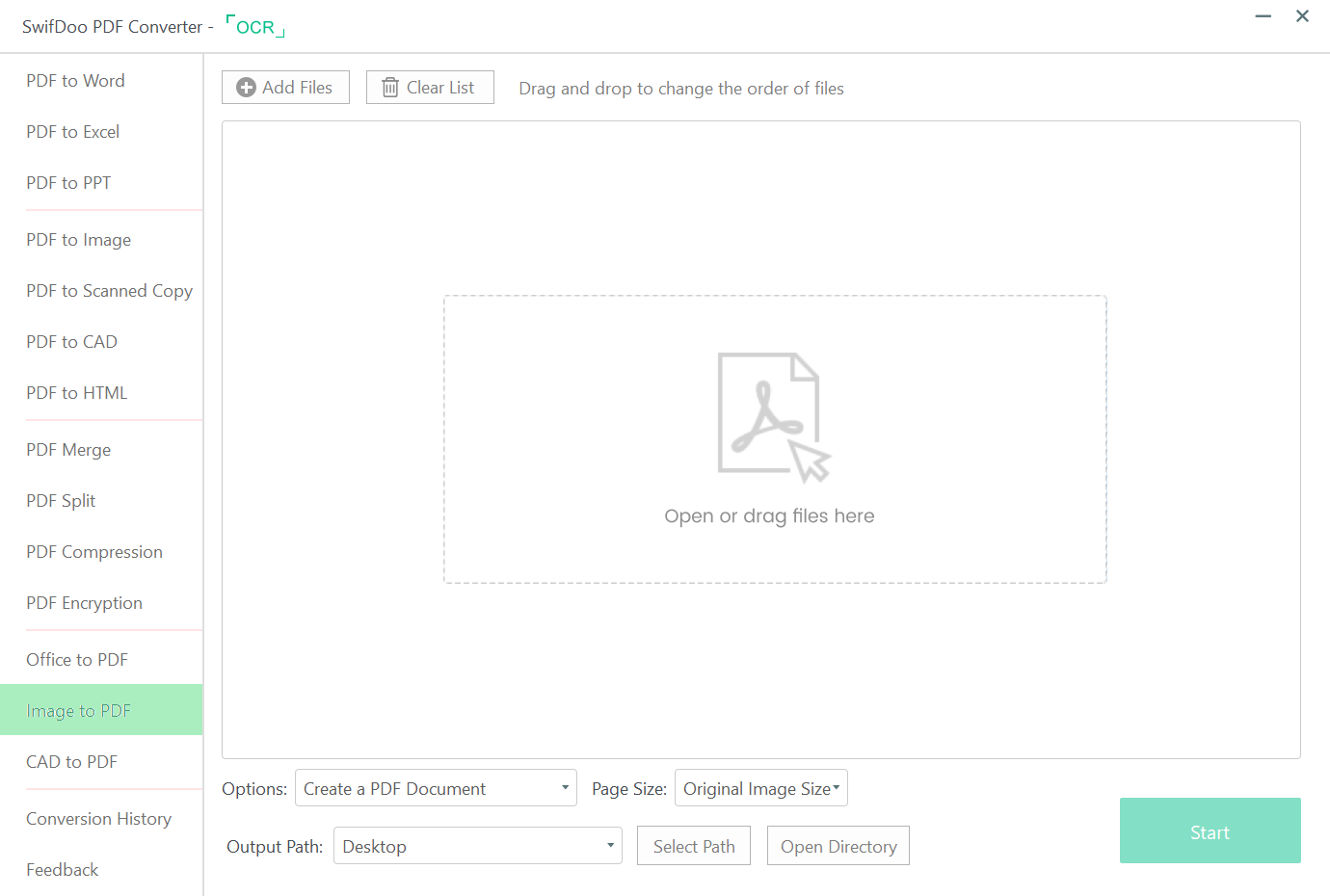 Step 3: Select Create a PDF Document from the Options menu so you can print them at once in one PDF. Hit Start button.
If you want to learn more about how to convert screenshots to a PDF, please read the post below.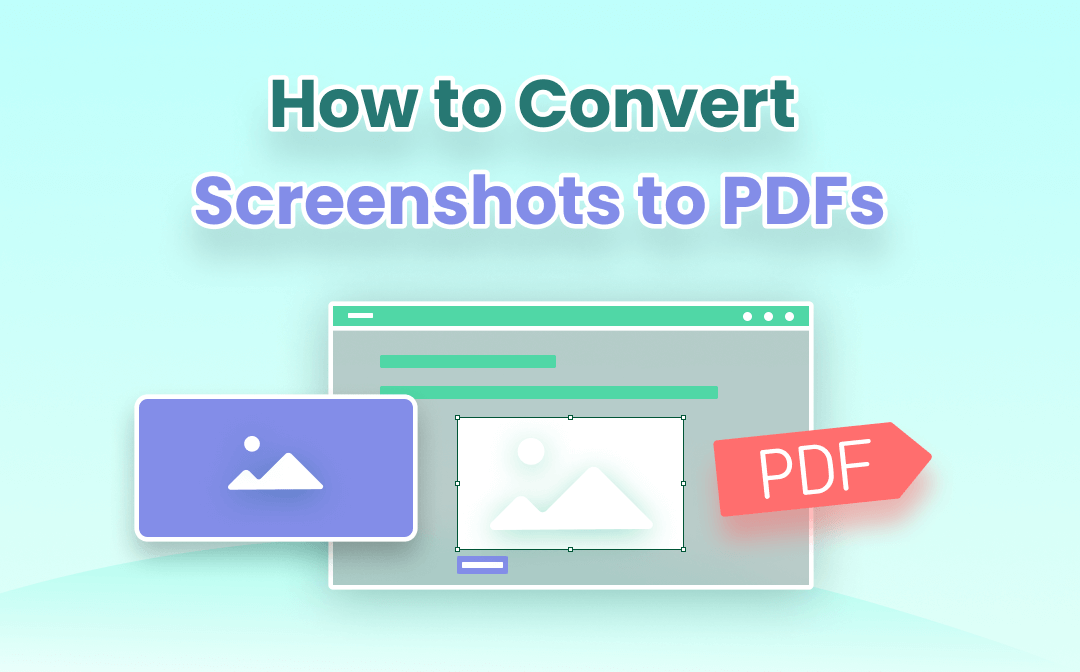 9 Ways to Convert Screenshot to PDF Easily
Screenshot to PDF conversion is easy if you have known the right method. Check this post to learn 9 ways to convert screenshot to PDF on computer and mobile.
READ MORE >
In terms of how to get an invoice from Amazon, there is another quick method. When you open the shopping site in a browser and log into your account, go to "Returns & Orders" on the top right corner beside the "Account & Lists", and then follow the rest steps above to view and get a receipt from Amazon.
How to place an order on Amazon?
Compared to the traditional shopping method, shopping online is much more time-saving and convenient. In addition, Amazon always gives lower prices than those found offline. Learning how to place an order on Amazon brings many benefits to users.
Step 1. Click the "I'm a new customer" button and fill in all the information to create an account;
Step 2. Use the search box to locate the product. Or you can shop by category, in which all items are thoroughly categorized by Amazon. It's very convenient to choose the most appropriate one from a sea of products;
Step 3. Click on a product, and you'll enter a product detail page (PDP). It shows you all the details about the product, from appearance, description, and specifications, to reviews from buyers;
Step 4. On the right side, there are two buttons: Buy Now and Add to Cart. The latter one is designed for storing products that you will buy later;
Step 5. Click on the Proceed to Checkout button, then enter a delivery address and select Continue to get into the payment page;
Step 6. You can pay via credit cards, debit cards, net banking, gift cards, vouchers, and promotional codes. Choose one and click Continue > Place Your Order and Pay;
Step 7. Reassure your orders and enter your transaction password, then click on Submit. Input the verification code that is sent to your phone.