You might often find yourself stuck with work pressure and stress. So have you ever thought of engaging in a fun craft activity to escape your work blues and technology-based visual entertainment? Well, picture puzzles can definitely help you cope and refresh your old memories.
Picture puzzles are famous worldwide and are a fun gifting option or a joyful conversation piece.
Whether you are planning to visit your relatives or loved ones anytime soon or planning to bond with your kids in your spare time, creating a puzzle piece picture can be the best way to start. So let's get started for an exciting read.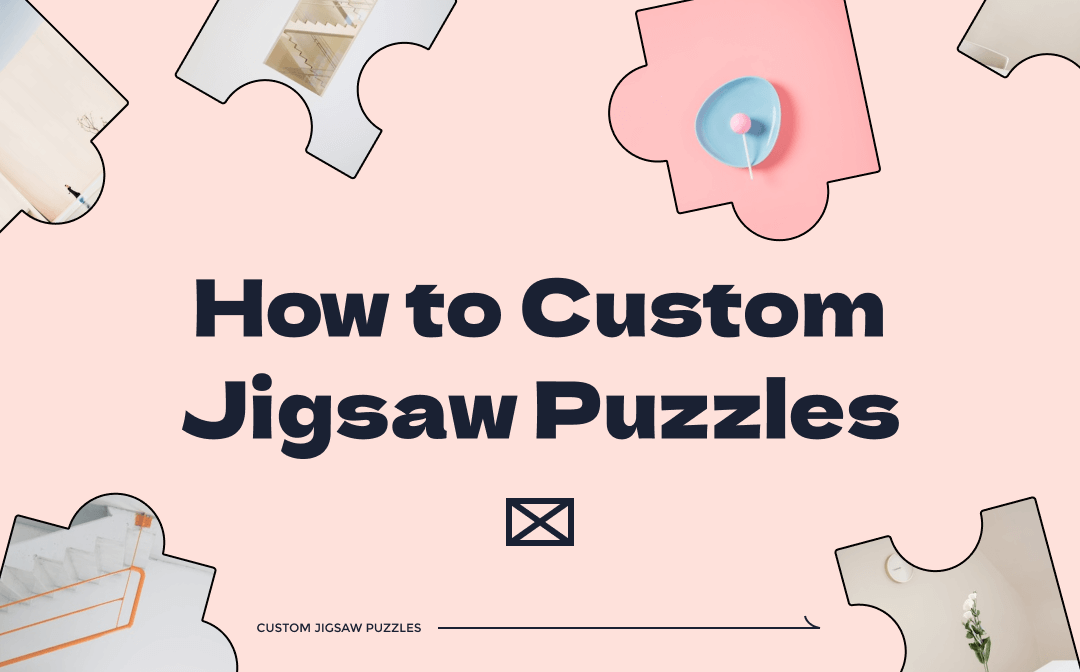 What are Picture Puzzles
Picture puzzles, or, simply put, are jigsaw puzzles that are irregularly cut interlocking pieces of wood, pasteboard, or cardboard that one needs to fit together to form a design or picture. They can be complex and compose seemingly diverse and even unrelated elements.
As these puzzle pictures involve cooperative learning, it also requires excellent critical thinking skills that are pretty good for the brain.
Jigsaw puzzles come in various shapes, sizes, and piece counts to be a joyful indoor activity for kids and adults. Moreover, it helps bring people together and has some hidden and astonishing benefits.
How to Make the Most of Your Picture Puzzles
So do these puzzle pictures do any good to you? Well, besides being a creative gifting option, it does serve you with endless benefits.
It helps you bond with your kids, family, and friends better
Accounts for a fun and creative, collaborative activity
A unique and perfect present to gift to your loved ones
Works as educational toys for kids and helps them stay focused
Develops your child's motor and learning skills
Improves tactile, interactive, and collaborative skills
Improves memory and reduces stress
Improves problem-solving skills and relationships
Helps capture memories
Steps to Create a Puzzle Picture Using a Puzzle Picture Maker
If you plan to design your own jigsaw puzzle using a picture puzzle maker, you must be considerate to choose it wisely and then proceed with the below-mentioned steps.
Step 1: Select your puzzle
Start with selecting your puzzle type. You can have a specific text, a single photo, a photo collage, or an illustration. Choose your puzzle piece count, design color, and the number of images that you'll include.
For kids, you can settle for 15 to 30 piece counts, and for adults, you can decide on 1000 pieces, too, to increase the puzzle complexity.
Step 2: Select the puzzle size
Remember to select your puzzle size wisely. As the piece count relies heavily on puzzle size, you must settle with a size that fits the age group of your audience (the ones who'll complete the photo puzzle, kids or adults).
Step 3: Customize your design
You can personalize your puzzle design depending on your preferences. Select your photo count and their layout. You can also add a text, quote, monogram, or anything that makes the puzzle and your photos more memorable.
Customize the photos' font and format, and select a background color for the area that is uncovered by images.
Step 4: Upload your photos
Finally, add pictures by clicking the photo slot and uploading all the images of your choice. For example, you can use a photo of some landscape, a family vacation, or your pet. Alternatively, you can select multiple photos to make a complex collage puzzle for adults.
Step 5: Preview your photo puzzle
That's it. You must preview your puzzle picture once to check the background colors and how your photos fit in. Then, finalize it and click to order it right away to enjoy your puzzle solo or with your loved ones.
How to Make Your Own Custom Picture Puzzle Manually
You can also make a custom picture puzzle of any photo manually by converting your picture to puzzle with your kids in a few quick steps.
Step 1: By taking the photo that you would like to make into a puzzle piece picture, You can take its glossier print on an A3 or A4 sheet of paper.
Step 2: Now, take a piece of thin cardboard or a colored card and cut it into the size of your actual photo.
Step 3: Then glue your photo to the cardboard using acid-free glue. You can also clean the edges using a paper cutter. Then, wait patiently for the glue to dry completely.
Step 4: Next, using a pencil, draw freehand puzzle shapes on the back of the cardboard and neatly cut them out with the help of a Stanley knife or X-Acto knife.
Step 5: That's it. Your puzzle piece picture is ready. Finally, jumble these puzzle pieces and play them with your friends, family, and loved ones.
Wasn't it quick and easy already?
Accessibility of Picture Puzzle PDFs
Multiple picture and jigsaw puzzle PDF files are available online. You can browse the web and find endless sites and picture puzzle makers to aid you with the creation of the photo puzzle process. You can even download and save the free PDFs to access them anytime and anywhere you go.
You can either save the picture puzzle templates for customizing your creations. Or, better, you can take the help of these readily available PDF files and make your own photo puzzle picture creations.
Since PDF files are universally acceptable, you can use SwifDoo PDF software to access, open and read such files on your device. With the help of the SwifDoo PDF tool, you can even merge your different puzzle picture PDFs into a single file and access multiple templates at a click.
This software takes complete care of your PDF files and manages them in a neat and organized manner. But that's not it. With this PDF-friendly software, you can create PDFs, edit, annotate, convert, crop, and do much more.
A Quick Wrap Up
While picture puzzles are great and fun activities, they become more engaging when you create them with your children and gift them to your toddlers, teenagers, or loved ones for sweet keepsakes. Fortunately, these puzzles never run out of fashion and also help your children's balanced and intellectual growth and help them develop critical thinking skills.
If you ever need any help in creating these custom puzzle pictures, you can download the PDF files of the readily available templates and access them on the go with the SwifDoo PDF software.
So collect your favorite photos and make a memorable puzzle picture craft with your kids immediately.