If you're a language learner, it can sometimes be tough to remember new words and phrases, especially if you're learning a foreign language.
Improving your vocabulary can be tough, even with the help of a vocabulary template. What people often fail to realize however, is that teaching language and vocabulary can be even tougher, because each student learner will be unique.
Over the years, we've seen an increase in the amount of vocabulary map template designs being printed off and used by language teachers in a wide range of academic settings, but how else are teachers helping their students to expand their vocabularies?
From: using a vocabulary worksheet template, to visualization techniques, here's a look at several handy tips for improving your vocabulary or the vocabularies of others.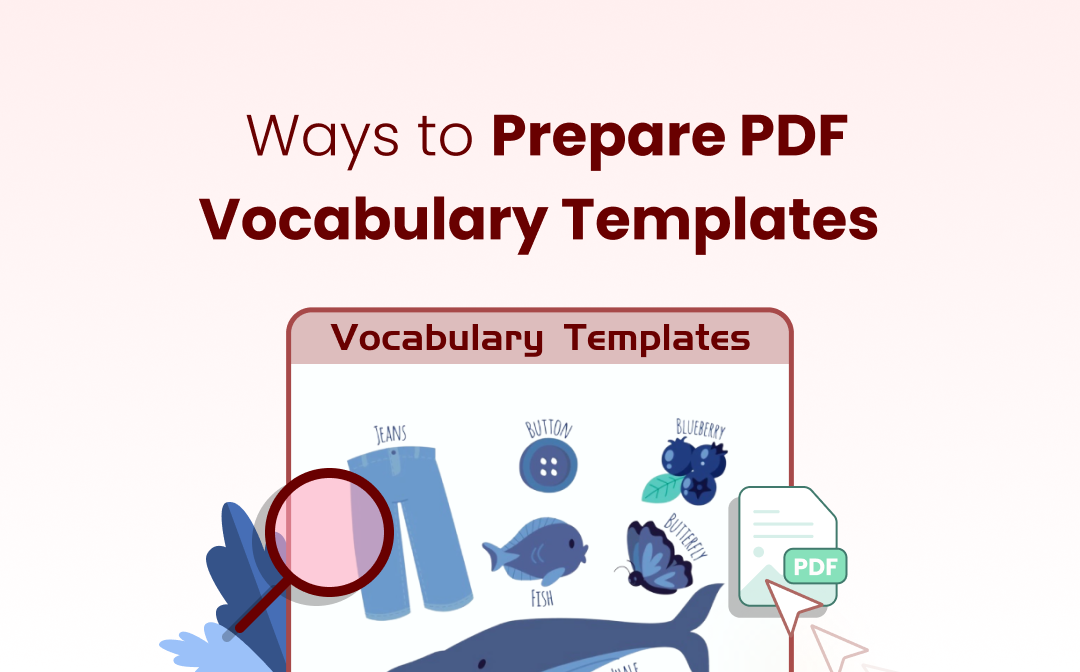 Avoid Random Words
One of the easiest ways of ensuring that you and/or your students remember the words and phrases being taught, is to ensure that you avoid the use of random words which are not relevant.
If for example, you are trying to teach your students to remember a specific word, be sure to link it with something memorable and meaningful, rather than something random.
If for example, you are teaching your students the word 'muscular' try linking it with someone muscular in a sentence. So, for example 'The Rock is muscular', will be easier to remember than 'some people are muscular'. This is because whenever your students see a movie or wrestling match featuring The Rock, the word 'muscular' will instantly spring into their heads as they will associate him with that specific word.
Use a Vocabulary Sheet Template
As a language teacher, one of the best learning tools to have at your disposal is a vocabulary worksheet template PDF. These PDF vocabulary templates can be found and downloaded online for free, and can be edited using a PDF software editing tool such as SwifDoo PDF. The advantages of using a template include but are not not limited to:
A printable blank vocabulary worksheet template for example, is ideal because you can split it into columns and add the word/phrase your students need to learn, along with a definition an example, and more besides. Once you have sourced and saved your template from sites such as Teachers Pay Teachers, open it up with the SwifDoo PDF and start adding the words, phrases, columns, examples, and prompts that you need.
A vocabulary word template is in fact a practice sheet, so you can print it out and ask students to draw pictures and write context sentences on it. That helps quickly remember and understand the specific words on the vocabulary word map.
Teachers can insert images and pictures directly onto a PDF template, making it ideal for younger learners who are more visually stimulated.
Try to Get Your Students to Visualize the Words
Visualization is a very useful technique when learning new words and phrases, so be sure to use this to your advantage.
Have your students visualize certain words or phrases and have them write down what they think the word looks like. If the word you are teaching is 'jump' have your students draw a person jumping in the air as seeing the action will help them visualize it, and subsequently they'll find it easier to remember it.
Read Novels, Newspapers or Any Books You Are Interested
A good reading habit is greatly helpful for building your/your students vocabulary. Whether you love to read novels, sicence fiction books, or newspapers, there are a tons of words that you are familiar with or not.
Rather than appearing in your vocabulary list, the words or phrases are used in a sentence, paragraph and article, which lets you learn them contextually. Based on stories, vocabulary memorization is much easier.
Use Vocabulary Flashcards
Apart from the mentioned vocabulary templates, you can study words by leveraging vocabulary flashcards. Vocabulary flashcards are small cards with certain words on one side while the definitions on the other side, which are used for testing and increasing vocabulary.
Language learners now can effortlessly purchase paper flashcards or free download printable word cards on the Internet. There are also a lot of apps developed to offer vocabulary flashcards on your mobile, so you can learn and practice new words any time and anywhere.
Use an Online Dictionary
Today, we don't need to bring a heavy printed dictionary with us for finding a word. Plenty of online dictionaries and apps let you query information in just a few clicks on your phone, laptop or any digital devices.
With the help of a dictionary, you can instantly understand a word while you are reading a book, and a good dictionary will give many synonyms and example sentences to demonstate how the word is used.
Watch Movies or Lisen to Music
Some vocabulary learners who don't like to read books can consider building vocabulary from their entertainment activities, such as watching some movies or listening to musics in the target language.
Write down lyrics of the song or unfamiliar words in the movie, remember and learn to express them in conversations. You can learn to sing the song for fun.
Write Diary
Asking your students to write a diary is a great way to help them review what they have learned and they can use the words you teached in the class to create sentences themselves. This way you'll be able to check their understanding of new words and the grammer problems if there is.
For example, when students have finished filling in a blank vocabulary worksheet template with new phrases or words, they can quickly start to write their diary to review the words and phrases. That will get them more familiar with the vocabulary.
Practice in Real Conversation
If you really want to improve your language ability, except for using a vocabulary template or word map or any other method, the ultimate way is to make friends and talk with foreigners who are native speakers of the language.
It doesn't matter if there is no foreigner around you, as the technology makes it easy to communicate with people from different counties. Via Facebook, Whatsapp, or some other apps for making friends online, you can text messages, make an audio or video call to start real conversations using the words you learned with native speakers.
Conclusion
While we've compiled a list of tips for improving vocabulary, there are still many other methods you can find and use. In terms of practicing vocabulary, using a vocabulary word map or template might be the simplest and most economic way.