Computer games are about so much more than just passing the time when you've nothing else to do. For many, computer games serve as the ultimate escape and are a fantastic way to relax, unwind, and escape your troubles and the stresses of modern life.
One of the most famous games today, is none other than Fallout, which is what we're focussing on today. The video game series have been around for over two decades now, and judging by the popularity of Fallout 4 guide book PDF downloads, it's safe to say that the game has proved to be a particularly big hit.
If you're playing Fallout 4 as a beginner and thinking of writing your own the game strategy guide PDF, here are some tips to help get you started, and take a look at how SwifDoo PDF helps that.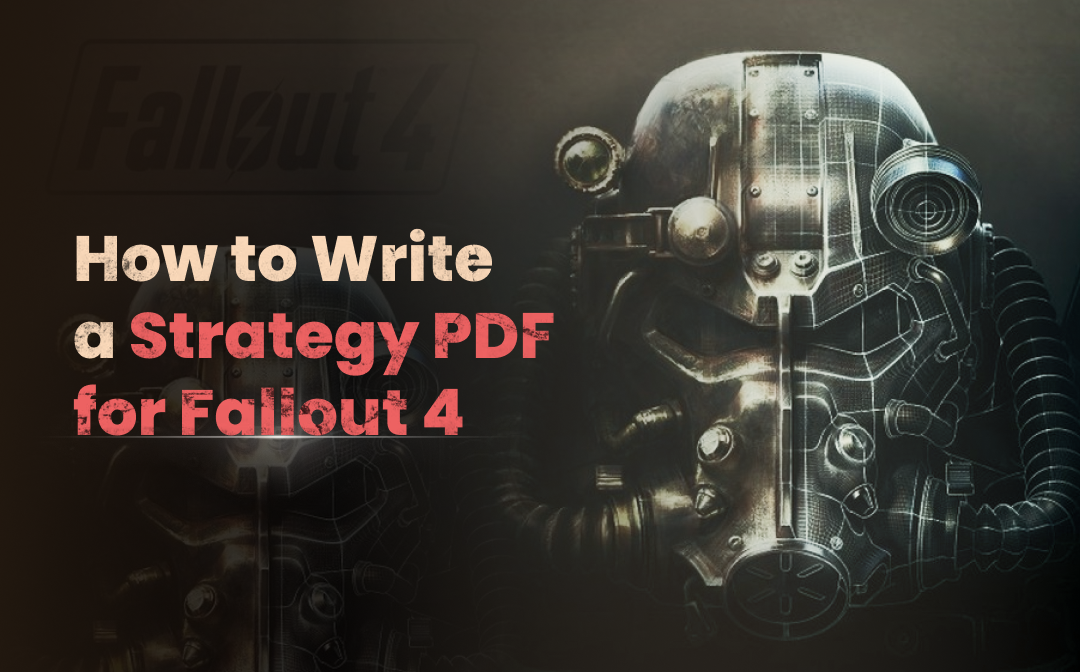 Understand What Fallout is All About
Before you start writing a Fallout 4 guide book PDF for the first time, take the time to familiarize yourself with the game and indeed, the whole series.
Fallout 4, the open-world role-playing game, is set in a post-apocalyptic America, in a location known as 'the commonwealth'.
Taking place in the year 2287, players take control of a character known as the 'sole survivor'. The aim of the game is to explore the nuclear war-ravaged landscapes, complete various side quests, fight off looters and mutated monstrosities, help out factions, level up, and of course, complete the main quest.
With regard to the whole game series, it was first developed and released by Interplay Productions in 1997, now has four main games and five spin-offs, and the Fallout 4 is published in 2015.
Download and Read a Fallout 4 Guide
Before you can compile your own Fallout 4 guide book PDF, it is recommended that you download and read an existing one first. Thankfully, many players have already written their guides according to their gaming experiences and published the files on some download sites.
Archive.org, an American digital library, and PDF Drive, a search engine for PDF files, provide free access to various digital materials. Whether you read a Fallout d&d character sheet, Fallout 4 vault dweller's survival guide PDF, The Art of Fallout 4 PDF, Fallout 4 settlement map, mod guide or some other game related documents, just search and download them on the sites.

Download and read an existing survival guide PDF before playing and familiarize yourself with the 'Commonwealth' and read up on the history of the Fallout games. That will help write your own strategy PDF in the future.
Make Use of PDF Software
Using PDF software like SwifDoo PDF, you can copy and paste the pictures and elements from an existing guide PDF into your own guide book.
Step 1: Open the downloaded strategy guide with SwifDoo PDF, then tap Edit menu on the top;
Step 2: Right click on an image and choose Copy Image in the context menu;

Step 3: Paste the image to your own guide file.
Alternatively, you can choose "Save as Image" to save the picture to your computer for future use. If you're interested in more details about editing images in PDF, read the following post to learn.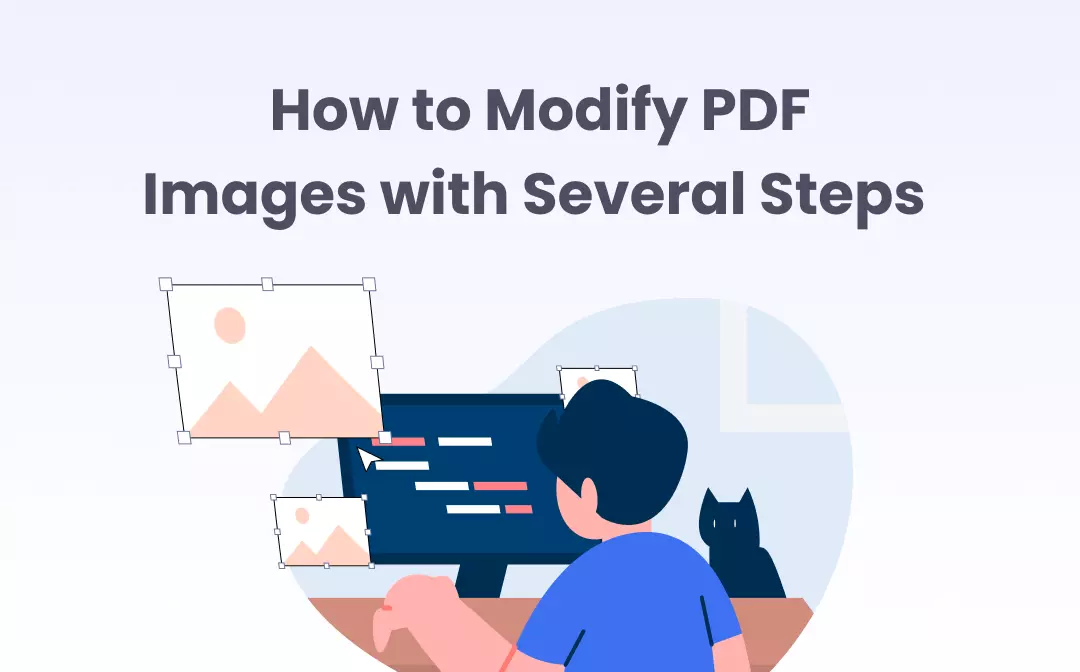 How to Modify PDF Images with Several Steps
Need to modify the images in your PDF file? Check this post to get 3 useful tools and find out the step-by-step guides for image editing in PDFs.
READ MORE >
When needed, make use of SwifDoo PDF to annotate a Fallout 4 guide book PDF so that you can easily review the content and learn from others.
Step 1: Tap Annotate on the top menu bar in SwifDoo PDF;

Step 2: Choose Highlight and pick your favorite color, then select the key text to highlight it;
Step 3: Click Shape or any other option in the secondary toolbar to make more annotations on the PDF.
Make as Many Caps as You Can
Just like in the real world, in the fictional world of Fallout, Bottlecap talks.
Ready any Fallout 4 survival guide PDF and you'll be told early on how important it is to earn Nuka-Cola bottlecaps (in-game currency ) to level up.
You need money to buy stimpaks for health, for ammo, for weapons, for gear, and of course, for Radway to help keep that dreaded radiation poisoning at bay.
Look for pre-war money to sell to traders for the Nuka-Cola bottlecaps, and consider whipping up Jet chems whenever you come across a chemistry workstation as you can sell this to traders for a decent amount too.
Do as Many Side Quests as Possible
Another simple tip for playing Fallout 4 and writing a guide is to do as many side quests as possible. In addition to the usual main quest line, the game has so many side quests some of which sometimes are easy to be missed. What's more, there are a lot of mods that can be installed to add more armour and weapons to your base game.
Not only do these drag out the story and make the game more enjoyable, but you can also earn more points, experience, money, and gear too. When playing, you can take screenshots for the missions accomplished and write what you've done for leveling up to make your own survival guide for beginners.
Explore
If you check out The Art of Fallout 4 PDF, you'll see that the environment is Commonwealth which was bombarded by nuclear weapon, but it is strangely beautiful, and the world is full of places to explore. Rather than rushing into the main quest, take the time to go exploring first and see what you can find.
In addition, since we've seen many other truly iconic video games emerge onto the scene over the years, with titles such as: Super Mario, Sonic the Hedgehog, Crash Bandicoot, Resident Evil, The Witcher 3, The Last of Us, and many, many more, all proving to be enormous hits, you can learn from their survival guide files before writing your Fallout 4 guide.