Introduction:
Developing email writing skills is time-consuming but boosts the quality of your professional and personal communication. As a student, at times, it becomes necessary to email your teacher to clarify a doubt or inform them about any emergency. But ultimately, the question arises of how to write an email to a teacher.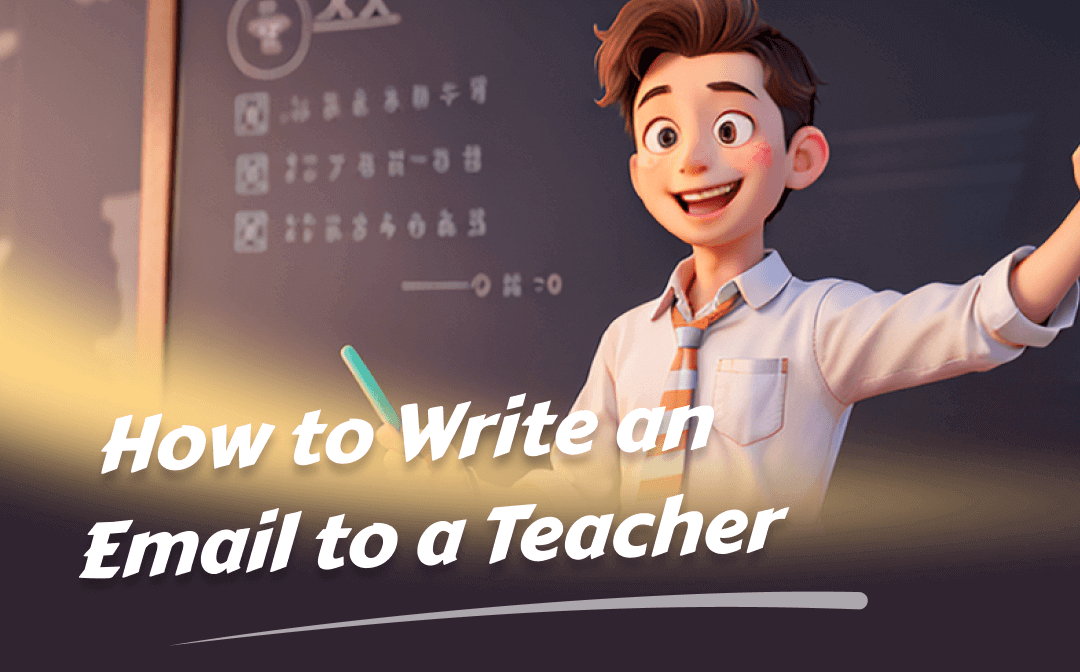 Due to the influence of social media, students often lose their writing skills and seek email to teacher format for effective communication. This post explains some foolproof tips to get you going and draft an email without a hitch. Let us get straight onto the rules and dos and don'ts of writing an email a professor sample.
Why the Skills for Writing an Email to a Teacher Matters
Before proceeding with how to write an email to a teacher, you must be aware of basic email writing skills. These skills come in handy in all fields of life and help express the message of your ideas and thoughts clearly. They allow you to learn;
Effective communication of ideas and thoughts
Attention to detail in writing and comprehension of other's message
Error-free writing, i.e., free of any grammatical or spelling errors
Time management to show you respect your teacher's or professor's time
Let us have a look at some essential tips and examples of an email to teacher format to produce excellent delivery of thoughts while communicating.
How to Write an Email to a Teacher
An email is neither a text message nor a novel or poem. So what is the correct way of framing a formal email to your teacher, principal, boss, or colleague? Let us find out some of the finest tips and examples on how to write an email to a teacher.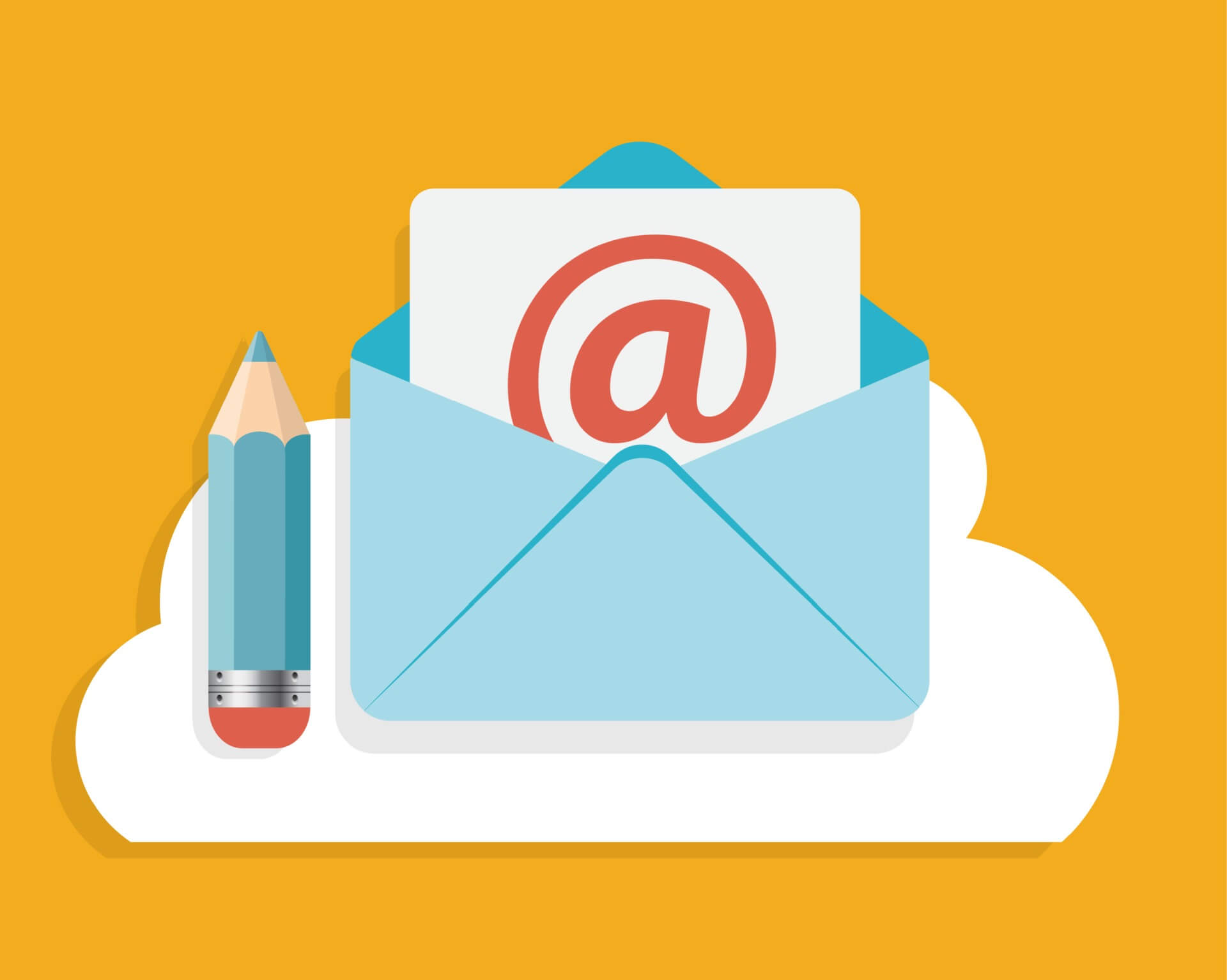 #1. Subject Line: Keep It as Clear as Possible
A clear and good subject line is the key to your email that explains the reference of your mail to the receiver. So whenever you write an email to a teacher, you must never leave the field of the Subject line blank. You must keep it short, clear, and on point, just like a 'title' to your email, so the teacher understands your topic and the urgency of your message.
While an email to teacher format can come in handy, ensure it revolves around three guiding principles:
Personalization
Relevance
Optimization
Make your Subject detailed but avoid capital letters and exclamation points. For instance, you can write;
Class meeting on Monday 10: a.m.
Citation page for coursework: MLA or APA to use?
#2. Greetings: Formal and Appropriate
When considering how to write an email to a teacher, greetings (or salutations) also play a crucial role. Ensure to address a teacher appropriately, as you must always start your email with Dear Dr./Ms./Mrs./Mr. Last Name if the teacher is new to you and you haven't met them before. If you have known the teacher for a few weeks, you can use 'Hi' in greetings or else opt for a safer option, Dear. But ensure to write a proper email to a teacher closing your salutation with a comma.
For example, users can use;
Dear Mr. Williams,
Hi Mrs. Johnson,
But avoid using these greetings;
Hey!!
What's up./What's up!
[blank]/no greeting
#3. Self Introduction: Short and Simple
Introducing yourself first in the first sentence is essential and forms the basics when you write a proper email to a teacher. Your email must introduce you directly and clearly in the first line. Even if your email address has your name, ensure not to skip this step.
Every email to teacher format requires a general introduction with basic and relevant details in one sentence. For example, you can use these introductory sentences;
This is David Jones - I am in your A-period English class.
I am Olivia Smith, a sophomore in your Wednesday Economics class.
#4. Email Body: Get to the Point
Now comes the part about how to write an email to a teacher. You must structure the email properly by keeping the email body short. When you start an email to a teacher, first write a simple sentence stating your email's purpose, similar to your subject line. For example, you can write;
I am emailing you because I'm looking for some extra help with the study material covered this week
I am writing to you to follow up on the conversation we had after class yesterday
Subsequently, start your message and cover the whole reason for your writing. Be direct, clear, and brief; detail the entire section in five sentences or less. For multiple questions, you can use bullet points. The ultimate purpose of your writing is to be readable.
If you need to download some free PDF textbook, this article might help: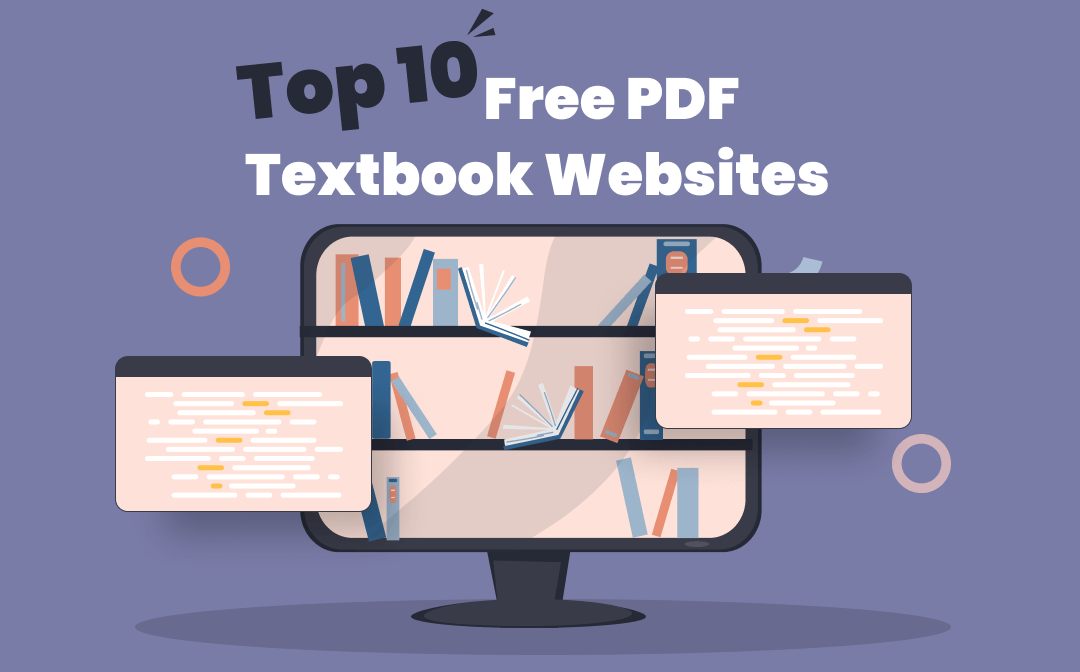 Top 12 Free PDF Textbook Website to Explore Books World
The top 12 PDF textbook websites provide free access to millions of PDF books for students and academic scholars for a harmonious reading experience.
READ MORE >
#5. Salutation: End the Email Respectfully
When you write a proper email to a teacher, you must recognize the importance of ending the salutation. But ensure to keep this part in brief. Your email closures must reflect respect towards your teacher and professor. Always end an email to a teacher with a respectful tone like "Thank you," followed by your full name.
For example, when you email a professor, you can write;
Thank you! Sincerely, James Miller
I appreciate your help. Henry Rodriguez
Avoid salutations like;
Thanks
See You Tomorrow
[blank]/no salutation
Regardless of your choice of salutation, it would help if you thanked your teacher for their time. Even the last word of your message leaves an impression on your teacher.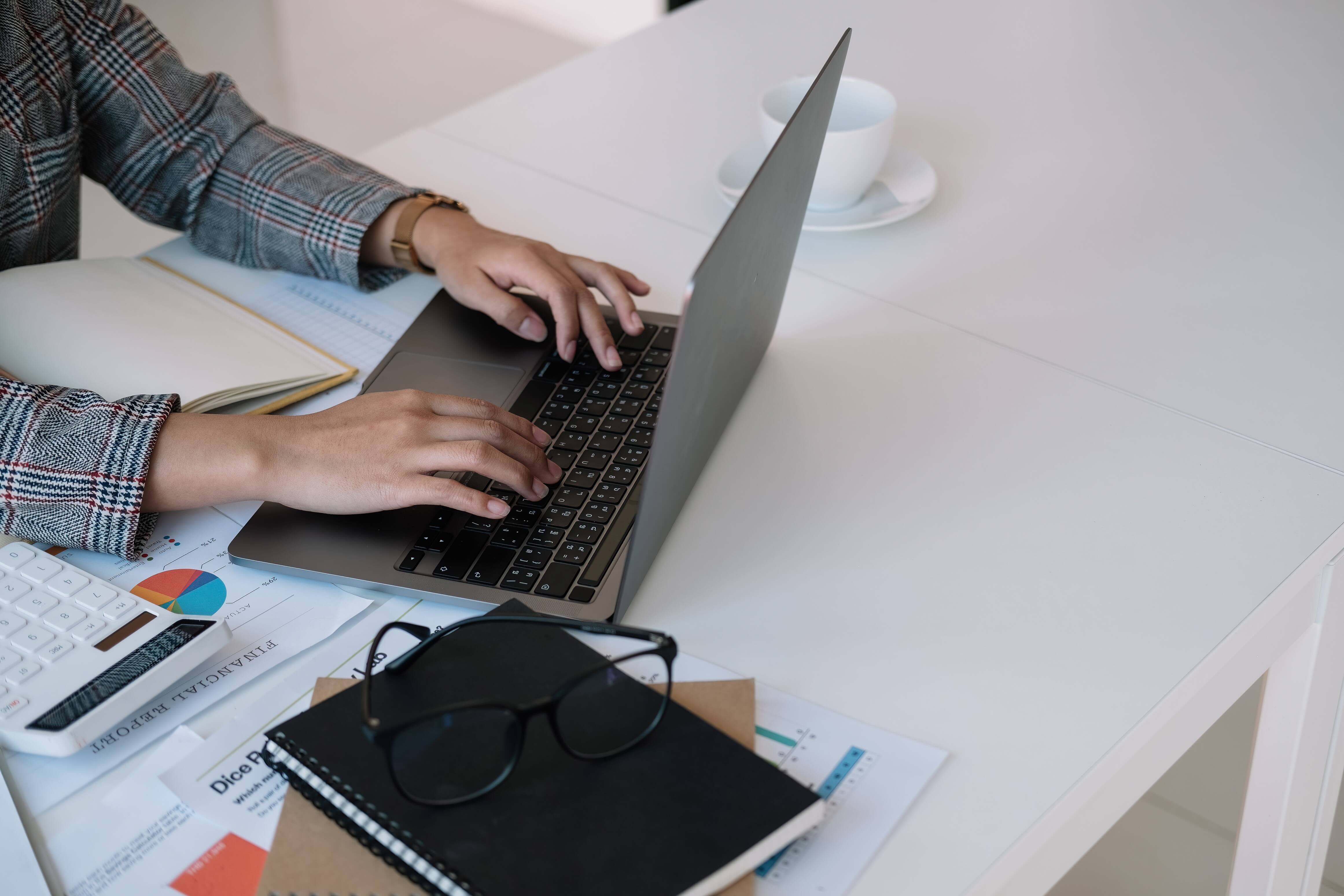 #6. Proofreading: Use Formal Language and Check Grammar Mistakes
So now you know how to write an email to a teacher. But before sending it, ensure to read the email aloud to yourself to catch any error and review it for grammatical, spelling, and word-choice errors.
Also, when you email a professor, ensure to keep your paragraphs short and limit the exclamation points. Send the email to yourself first to proofread for dumb mistakes and check the formal tone. Furthermore, take care to;
Avoid any formatting like colors, weird fonts, all-caps, and excessive bold or italics. However, you can highlight important events like data and time to draw attention.
Avoid jokes and sarcasm, or funky remarks.
Avoid blame and take responsibility.
An Example of How to Write an Email to a Teacher
So now you have a clue on how to write an email to a teacher, professor, manager, or boss/client. While writing one is easy, ensure your tone is straightforward but respectful.
Here's an email to teacher format to help you guide in writing one.
Dear Mrs. Smith,
I am Ben Martin from your 7K class on Tuesdays.
I have a question about the project you assigned today during Economics 101 lecture:
It says we need to find ten academic journals to use as sources. Do they need to be in print, or online journals are also okay?
Thank you,
Ben
Extra Tip: Submit Your Assignments in PDF Format
Now you know to write a proper email to a teacher. In addition, when you make your assignments, it is advisable to submit them in PDF format. There are multiple benefits of submitting assignments in PDF format to a teacher or professor via email;
Creating a PDF file is easy
PDF formats are manageable
PDF files are portable and reliable
The small size makes PDF documents easy to share
Enables fixing typing errors
Great for getting feedback
SwifDoo PDF is the ultimate PDF creator and editor tool to satisfy the above-listed benefits. The program helps users effortlessly create, convert, merge, split, compress, annotate, highlight, and add a text box to PDF.
After knowing how to write an email to a teacher, check the process to convert your
assignments into PDF files to add as an attachment with SwifDoo PDF in three steps.
Step 1: Launch SwifDoo and click the Convert option.

Step 2: Select the feature you want to use from the left pane and upload the file to be converted to PDF - Word, Excel, HTML, JPG, and CAD.
Step 3: Click the Start button to export the file.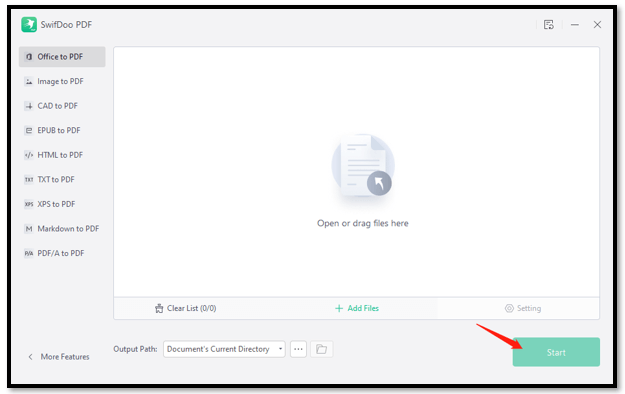 To Sum Up
Knowing how to write an email to a teacher is not a skill that will be required only at school levels but comes in use throughout your life and career for communication at higher levels with professors, HRs/recruiters, managers, coworkers, clients, and other professionals. An email to teacher format can be valuable for getting a rough idea before you draft the message.
In addition, students who need to create, use, share, or submit their assignments as PDF files can utilize the all-in-one PDF solution program, SwifDoo PDF.