Have you ever gone through the editing of long-form content? It's a tedious and time-consuming process. So here comes the Paraphrasing tool to the rescue and finish the work with minimum effort. In this article, let's understand the Paraphrasing tool and its usage.
We are talking about the Paraphrasing tool, which is a software with AI-equipped. Before hunting for more about its mechanism, first, we need to know what a paraphrase is. It will be easy to understand how the tool works if we grasp the concept of paraphrasing. Let's learn!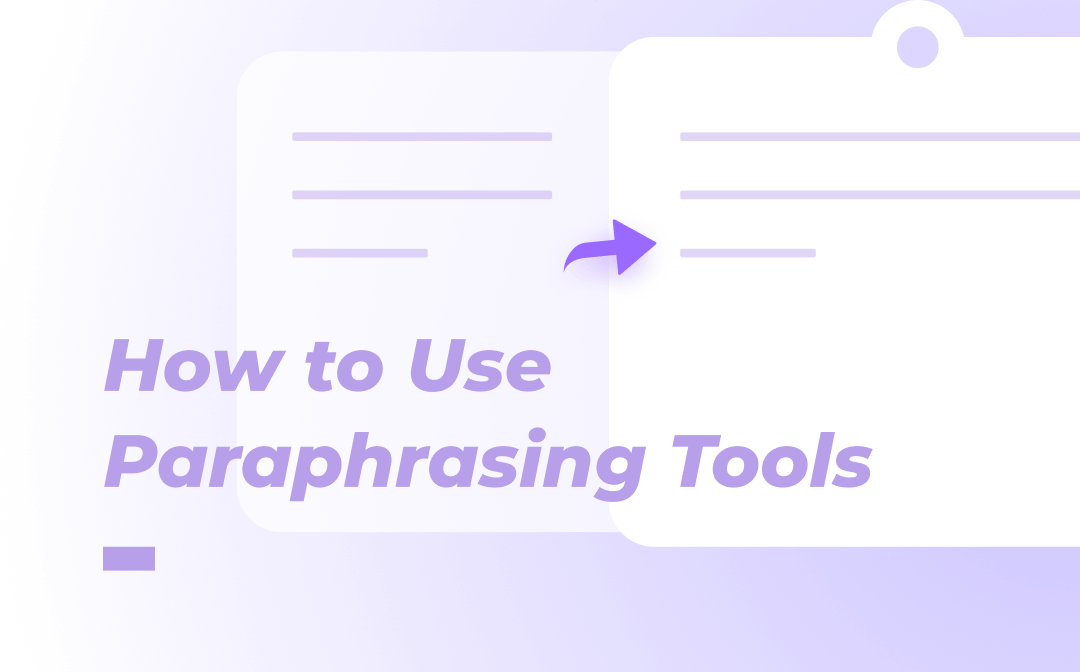 What is Paraphrasing?
If we go for the word-to-word meaning of Paraphrase, it says the Paraphrase is re-write a similar sentence in a new structure without disturbing its original purpose and essence. Instead, you must re-compose the existing content and represent it from a new angle with a different writing and structure style.
In a nutshell, paraphrasing means you have to reproduce the content. You need to edit Word by Word and create similar content with similar meanings and concepts but with different writing and presentation styles.
In the digitalization era, the machine takes over your burden and allows you to put in less effort and get the maximum benefits. Paraphrasing tool is no exception case, and it also reduces your workload and provides you with your desired results.
What does the Paraphrasing Tool exactly do?
You must be careful about mistakes when working with long-form content like legal documents, business plans, business pitches, investor documents, research theses, and many other long documents. To avoid unwanted consequences at the board room meeting or any online menace, you need to go through it repeatedly and edit it wherever required.
The editing job is tedious and especially if it needs the change thoroughly. The issues are not single that you can manage long-form content easily. There are many, including punctuation marks, clear expression of your thoughts, different present your ideas, and so on. In this context, the Paraphrasing tool can bring excellent results to your table. For example, you can install any of the tools available in the market on your PC and start the editing work.
How is the Paraphrasing tool effective in long-form content?
There are significant benefits if you start using the Paraphrasing tool to edit your content. The AI-equipped tool quickly grasps the topic's meaning and twitches the sentences so that the concept would be similar. Still, the presentation style will be different than others, creating a powerful alternative representation of the same content. Apart from this, the tool offers many benefits to the users. For example, let's check out the list here:
It's a compelling proofreader available to you.
The tool is a time-saver and productive booster.
It can scale up your writing style and standard.
It augments your creative aspects in various ways, and you will learn how to present a similar concept in a different way.
It helps to elevate the readability score of your content.
It enhances grammatical and presentation skills.
It reduces the plagiarism ratio in your writing.
The tool supports multiple languages.
It's user-friendly
Thus, you will get a bunch of benefits from using a Paraphrasing tool to edit, modify, or scale up your long-form content. However, if you are working with moderate size content, you also can use the tool to learn and grow effectively.
How to Save your Paraphrase in the PC storage
After performing the task, you need to save the documents in your PC storage for further use. You can save the file in a Word document as well. If you want to make it more secure, you can convert the Word into PDF so that you can share it online or mail it to whomever you want. You will get another bucket full of advantages if you convert the file into a PDF. If you do not know, let's learn here:
Due to its graphic integration, your file's layout will be the same despite several devices accessing it
Convenient to read as the font size never changed
Its multi-dimensional aspect allows you to read in any reading mode
The compact file occupies less system storage
It's a secured format
If you want to publish your research thesis online or wish to post a sample business plan after paraphrasing on your online account, you can do it in PDF format for secure sharing and access. To convert the Word file into PDF, you need trustworthy and effective PDF software to finish the task. In this light, the SwifDoo PDF tool can be the best pick.
SwifDoo PDF: A Reliable Tool to Convert Your Paraphrase Word File into PDF
When you put your efforts into paraphrasing, you must secure your file with the SwifDoo PDF software. The versatile software allows you to convert your paraphrased Word file into PDF before publishing the content on any platform. The super lightweight tool occupies a few system resources and provides significant productivity that takes a second to convert any file to PDF or PDF to any other format. Similarly, the tool can edit, merge, compress, annotate, e-sign, and password protect your PDF documents. It's a great tool with high functional value.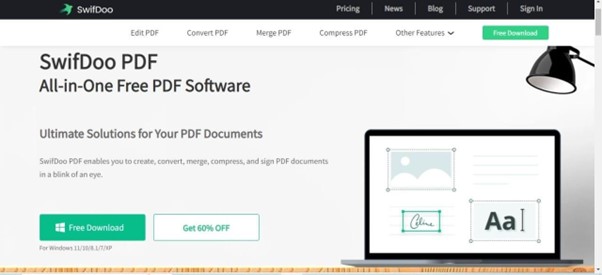 Why SwifDoo PDF be the best selection?
Unlike the Paraphrasing tool, the SwifDoo PDF offers bunches of benefits in terms of making it user-friendly. The tool offers:
Effective conversion from any format to PDF and vice versa
The software supports all major file formats for conversion
After the conversion, the saved file is directly accessed by your system storage
It takes a second to convert a file from one format to PDF or PDF to another
You can create your own PDF file using the software
It offers Edit, Merge, Compress, E-sign, and Password protection to your PDF files
A user-friendly tool that a novice can operate
These are its high-end features that set you free from any hassle at the time of operation, and you will get the most desired results out of it. So let's learn how you can convert your paraphrased Word file into a PDF.
How to Convert Paraphrase Word file into PDF?
The steps are as follows:
Step 1: Install SwifDoo PDF on your PC and run it.
Step 2: Open the interface and click on the "Office to PDF" button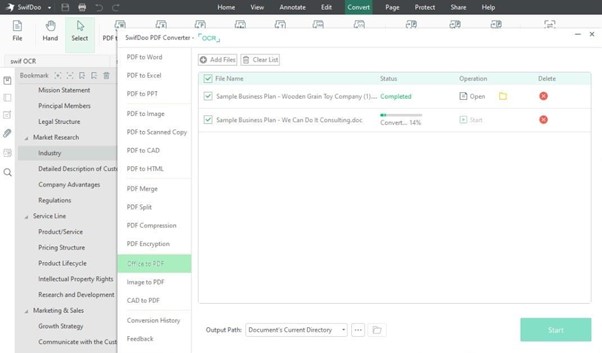 Step 3: Next, select the paraphrase Word file from your PC and hit the "Start" button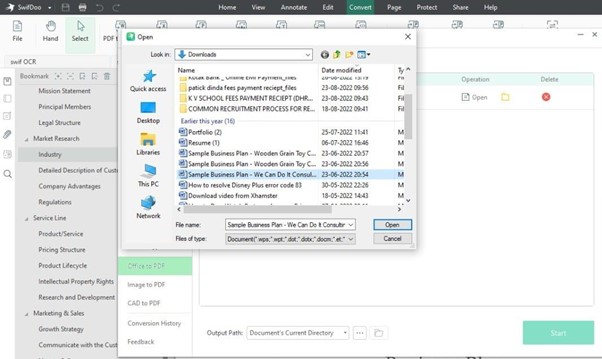 Step 4: Within a second, your Word convert into PDF and directly Save in your PC storage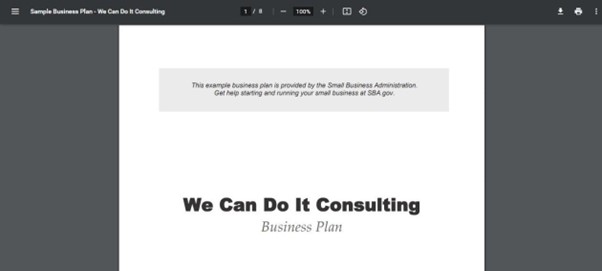 Now you can access the PDF from your PC and post anywhere you want.
Concluded Part
Paraphrasing tool saves your time and effort to modify your long-form content anytime. The time-saver and productive booster tool offer you to present your content in a unique way so that your readers feel pleased to read and even share it within their circle. However, it's not a wise decision to share your Paraphrase Word file with anyone before converting it into PDF, especially when you come to know the advantages of PDF files. Instead, use SwifDoo PDF software and convert the paraphrased Word file into PDF for secure sharing options.