In today's fast-paced world, it's easy to get lost in the hustle and bustle of daily life. But what if there was a way to slow down and reflect on your journey so far? That's where Midjourney comes in. Midjourney is an innovative new tool that helps you track your personal and professional growth over time, so you can stay on track and achieve your goals. In this blog post, we'll explore how to use Midjourney effectively, so you can start making progress towards your dreams today.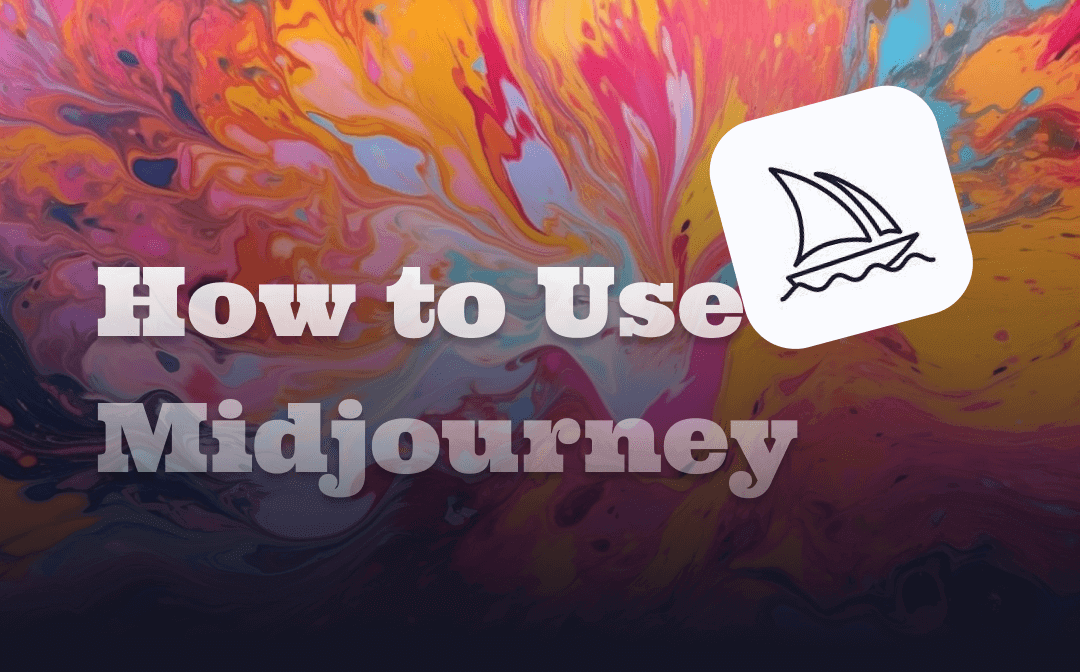 Getting Started with Midjourney
Before utilizing Midjourney, you'll need to get a Discord account and join in Midjourney. Discord is an instant chatting app designed for people to communicate with voice and video calls, text messages, and media files. One who uses Discord can not only have private chats with his/her friends, but also communicate with a group of people by creating or participating in a "server."
Here's how you can create a Discord account:
Google Discord and enter its official website.
Click on Register and enter your email address, username, password, and date of birth. Then tap Continue.
Checkbox "I am human."
Verify email and your account is registered successfully.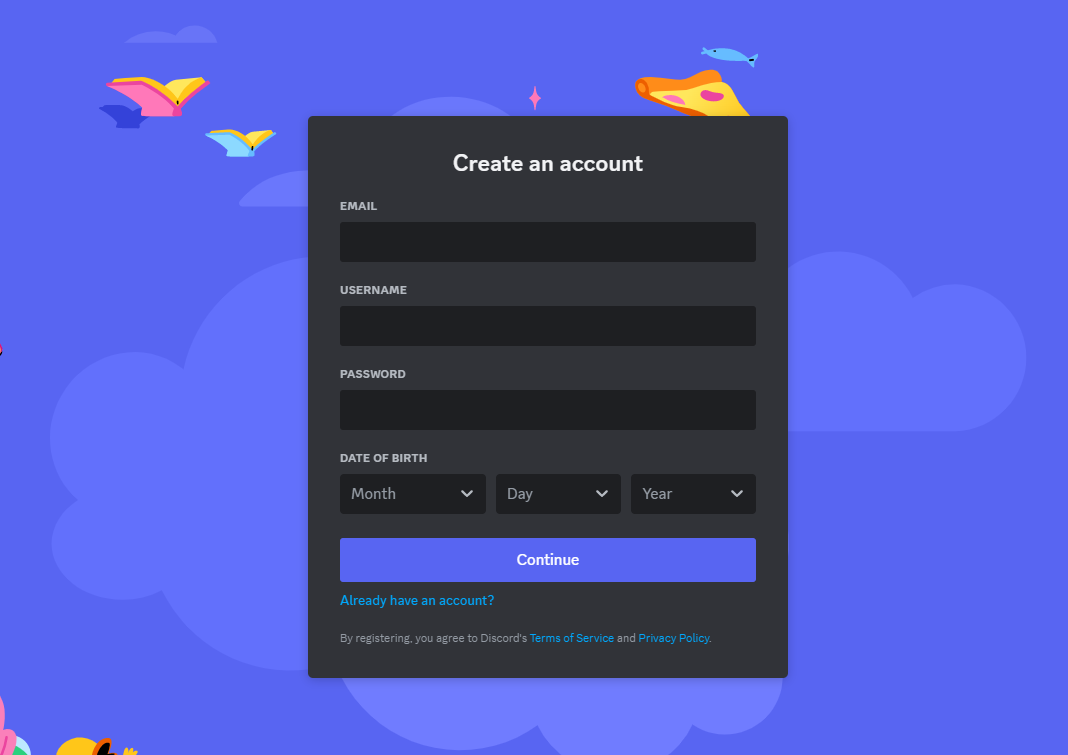 After getting a Discord account, you may now start using Midjourney. One thing that needs to be noticed is Midjourney terminated its free trial service since April 2023. If you want to use Midjourney, you must pay for a subscription plan.
How to Use Midjourney
To get started with Midjourney, the first step is to create an account and set up your profile. Since you've got a Discord account, now you may sign up for Midjourney directly. Once you've created your Midjourney account, you'll need to set up your profile. This includes adding your photo, writing a brief bio, and selecting your interests. You can also add your social media profiles to your Midjourney account.
Step 1. Sign Up for Midjourney
To sign up for Midjourney, go to the Midjourney website and click the "Sign Up" button. You will be prompted to enter your email address or connect with your Discord account by scanning QR code with the Discord mobile app. Choose your preferred method and follow the prompts to create your account.
Step 2. Set Up Your Profile
After making the account, you'll need to build a profile. Upload a photo, create a short bio, and choose your interests step by step.
Now, you'll need to create a server for yourself, in which you can communicate with the Midjourney bot and make it generate images for you. Simply click the plus icon in the left pane to add a server, select Create My Own > For me and my friends. Then name this server to finish the creation process.
Step 4. Connect with Others on the Platform
Once you've set up your profile and create a server, you can start connecting with others on the platform. Joining groups or communities that align with your interests or goals, or follow other users to see their updates and progress.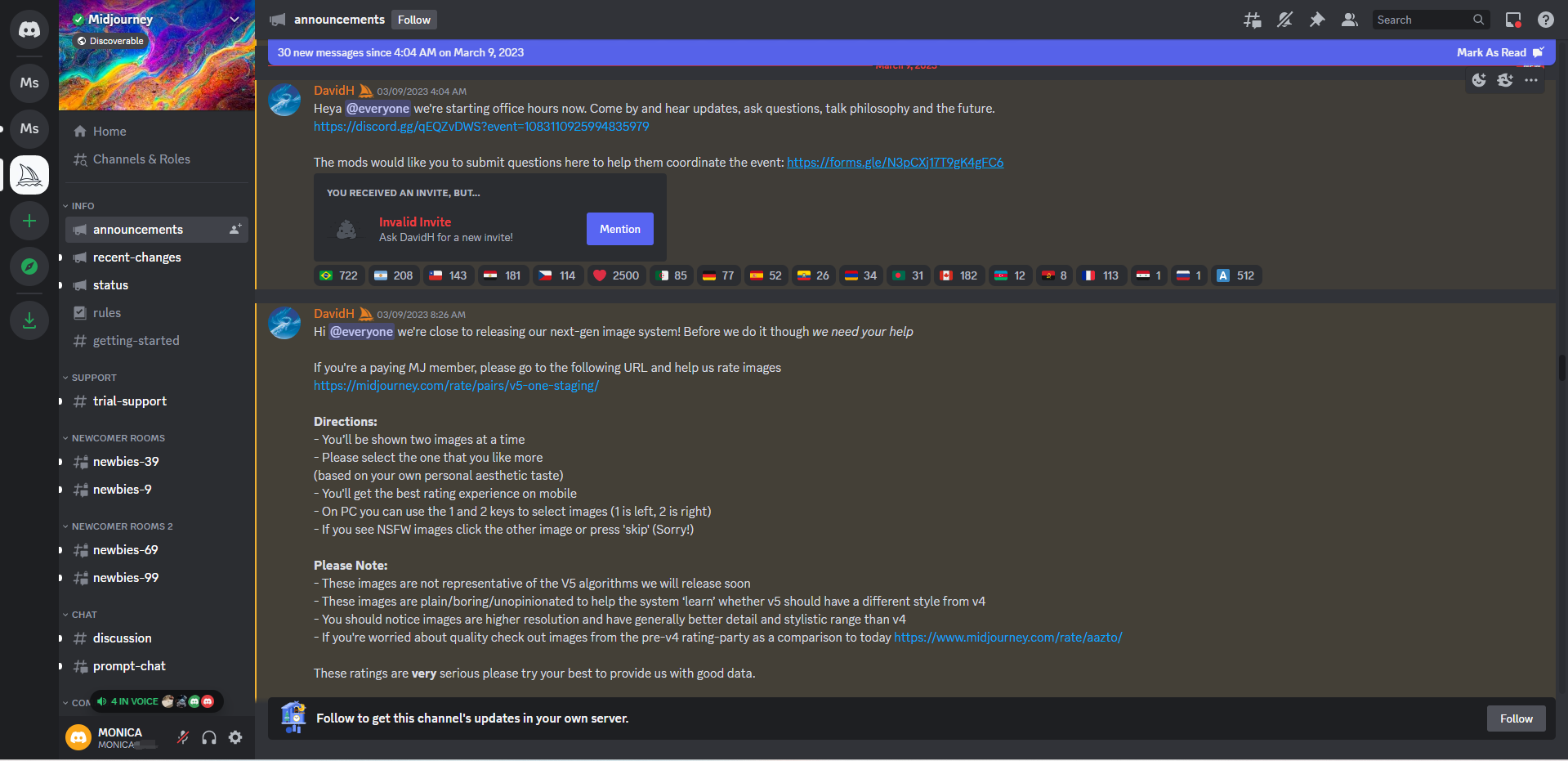 Step 5. Add the Midjourney Bot to Your Server
Create a server for yourself and add the Midjourney to the server, and you may now communicate with the bot and use Midjourney prompts to assign tasks to the bot. One of the most outstanding feature of Midjourney is to utilize the bot to generate AI art images in seconds.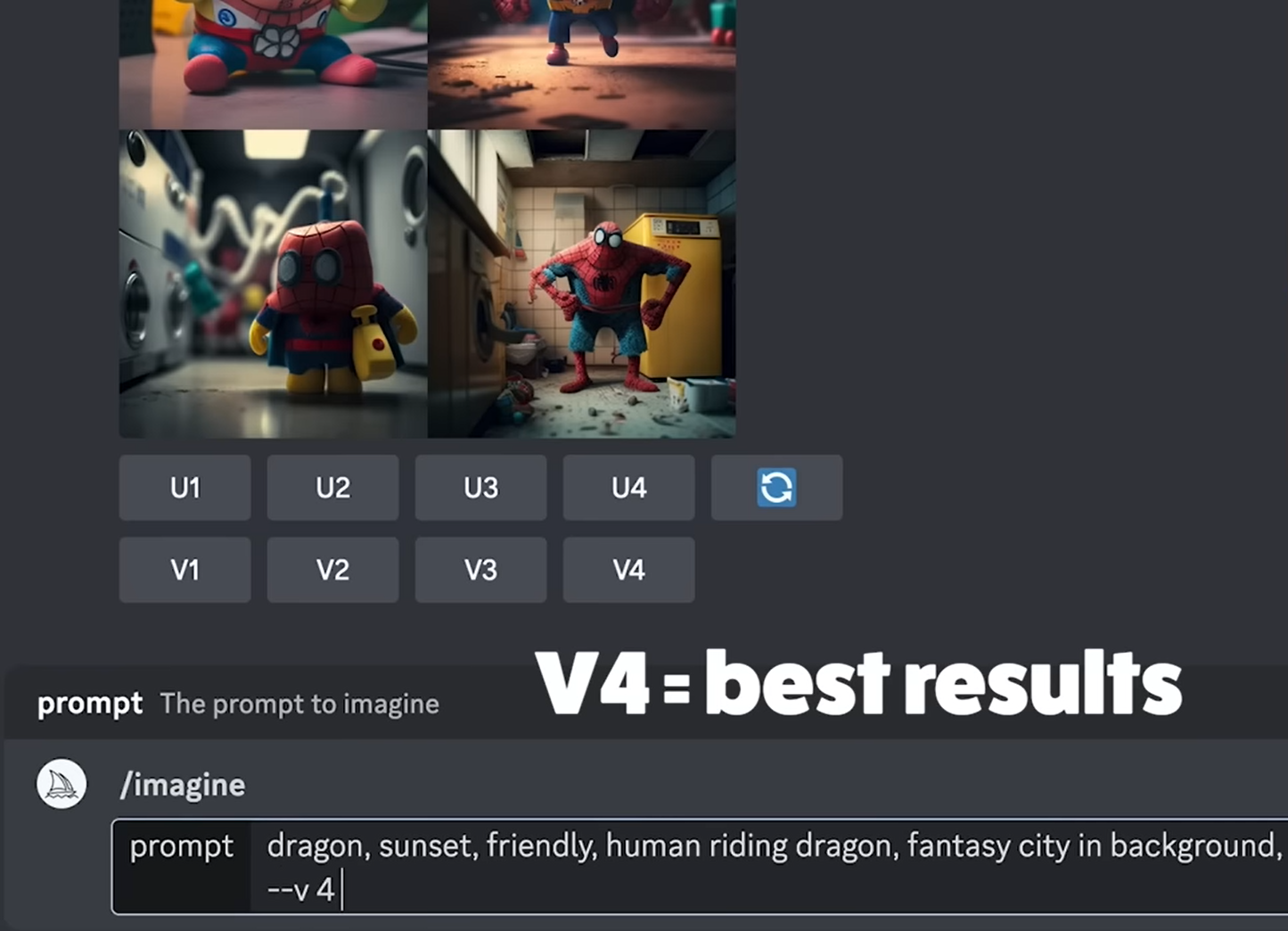 Tips:
The server you create isn't a private one. Everyone can view the imagination, but your tasks will be covered by others in a very short time since there are countless users who utilize Midjourney daily. And below the pictures, U stands for Upscale, which means you can scale the image up to full resolution. V stands for "I like this version, please generate four more variation."
Staying Accountable and Motivated with Midjourney
To stay accountable and motivated, Midjourney provides several features and tools. One of the main features is the large amount of communities provided by Discord, with which you can always get the one you're interested most. These groups can provide support, encouragement, and accountability. People in these communities will get you inspired for sure and boost your creativity. Additionally, Midjourney allows you to connect with mentors or coaches who can provide guidance and support. You can connect with these mentors or coaches through the platform and receive personalized advice and feedback.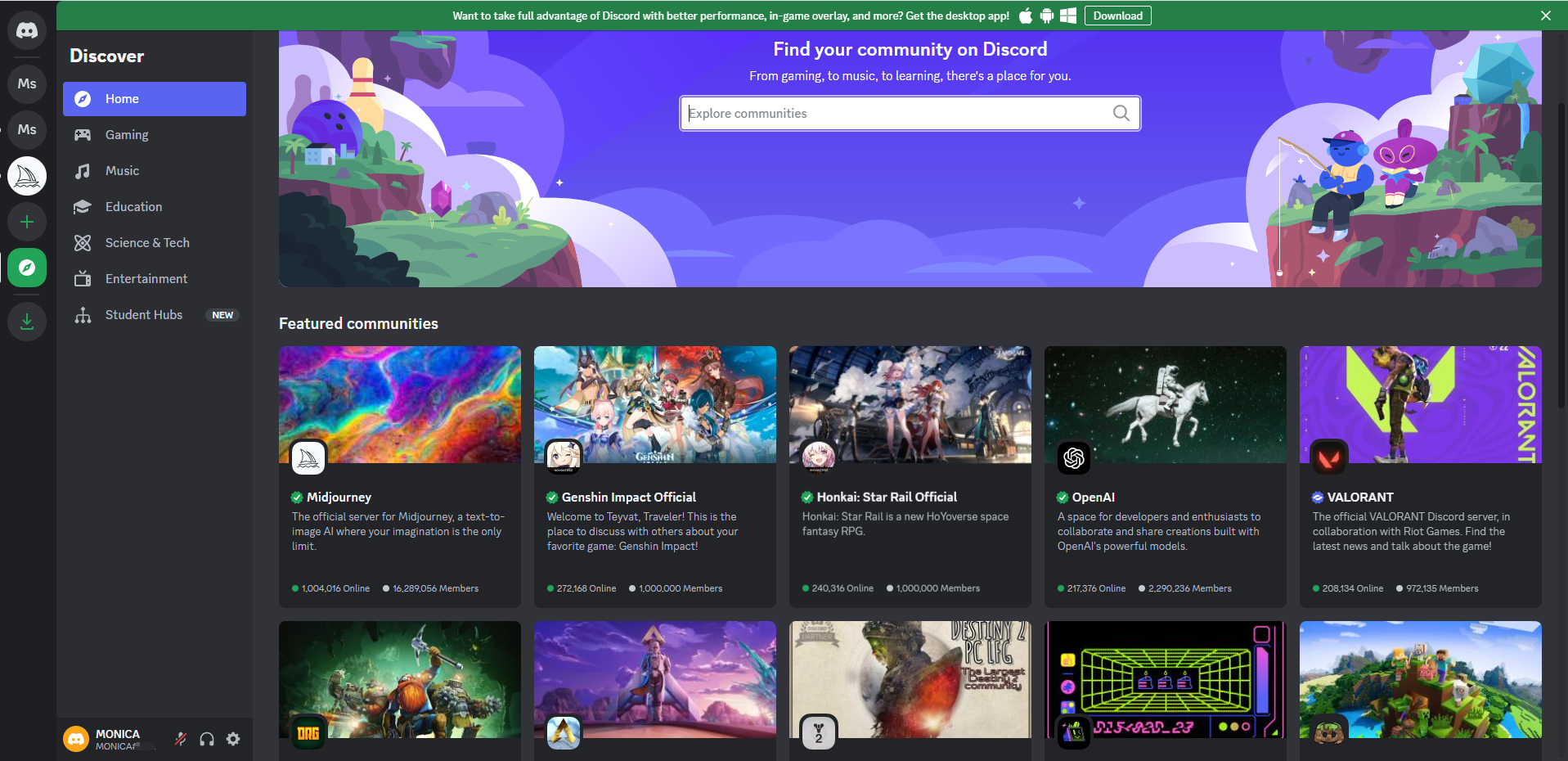 Tips for Making the Most of Midjourney
By harnessing the capabilities of Midjourney, you can unlock a plethora of creative possibilities and enhance your visual content. In this section, we will explore some valuable tips to help you make the most out of Midjourney and maximize the potential of this remarkable AI platform.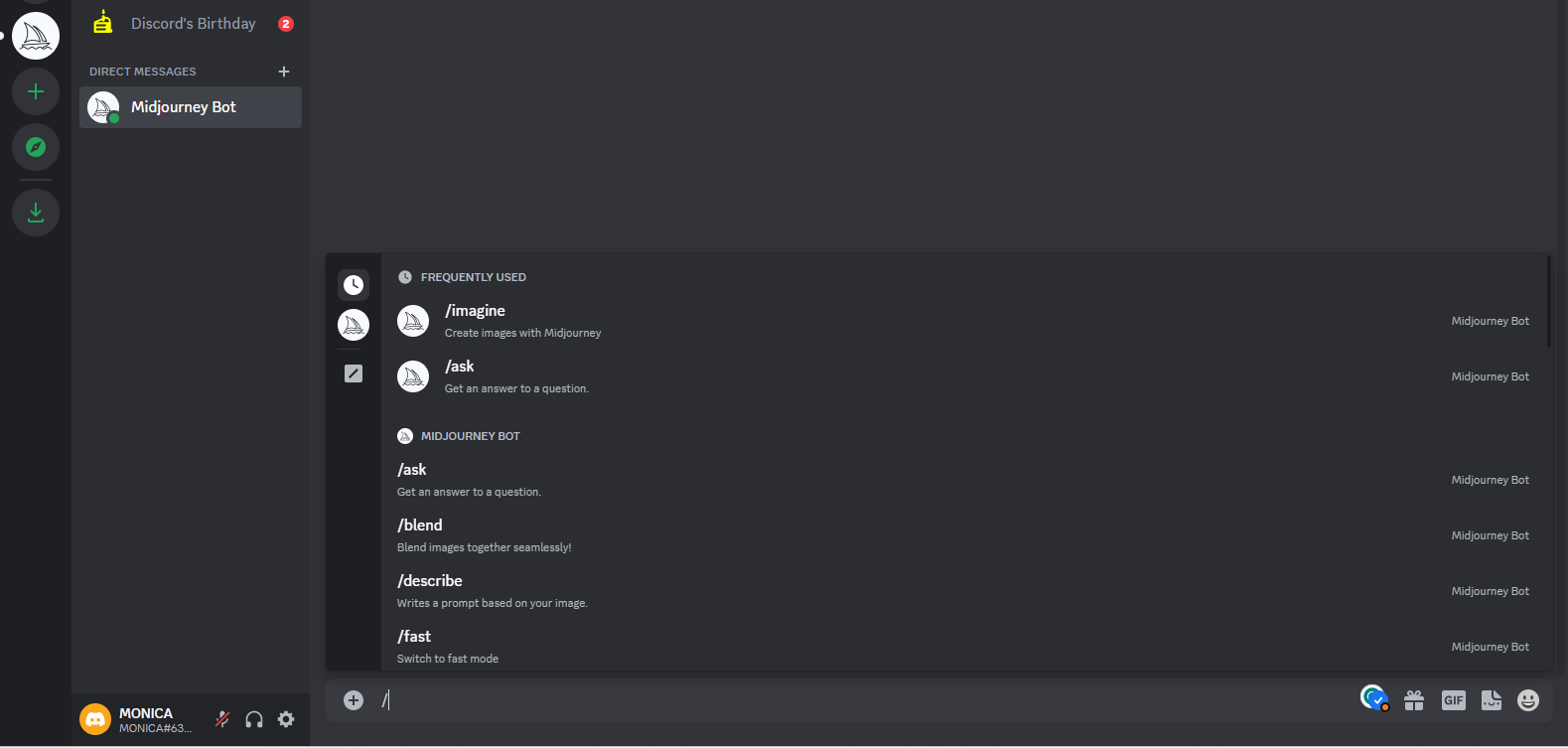 Familiarize Yourself with Midjourney's Features: Before you begin making AI images, spend some time exploring and comprehending the features that Midjourney provides. Learn about the user interface, tools, and options available to you.
Utilize the Style Transfer Functionality: One of the standout features of Midjourney is its ability to transfer styles from one image to another. This tool provides limitless chances for developing visually appealing content. To acquire the required creative look, try out different style transfer combinations. Whether you want to add the atmosphere of classic paintings to your photographs or create a futuristic appearance, Midjourney can help.
Incorporate Midjourney into Your Creative Workflow: Integrate Midjourney into your creative workflow to fully realize its potential. Make Midjourney a crucial component of your toolset, whether you're a designer, marketer, or content creation. To improve visual appeal and attract your audience, use AI-generated images effortlessly into your projects, presentations, social media postings, or website.
Refine and Iterate: Midjourney's AI image generation is an iterative process. Don't be hesitant to improve and iterate on your ideas. Experiment with various combinations, make adjustments, and assess the outcomes. You can open new possibilities and increase the quality of AI-generated photographs by constantly refining your technique.
The End
Midjourney is a powerful platform for tracking your personal and professional growth over time. With its comprehensive goal-setting features, reflective journaling tools, and supportive community, Midjourney provides everything you need to stay on track and achieve your goals. By setting realistic goals, being honest in your reflections, using the platform consistently, and seeking feedback and advice from others, you can make the most of your Midjourney experience and see real progress and growth in your life.