While studying abroad can be exciting, life-changing, and empowering, it can be challenging, too, if your plans are not made in advance and lack execution. The entire process may appear burdening if you are unsure of what goes into the planning. But don't worry. We are here to shrug off your stress and provide you with detailed info.
So stay tuned and explore the detailed planning process to help you achieve your dream of studying abroad and some essential tips you can be mindful of. So let's begin!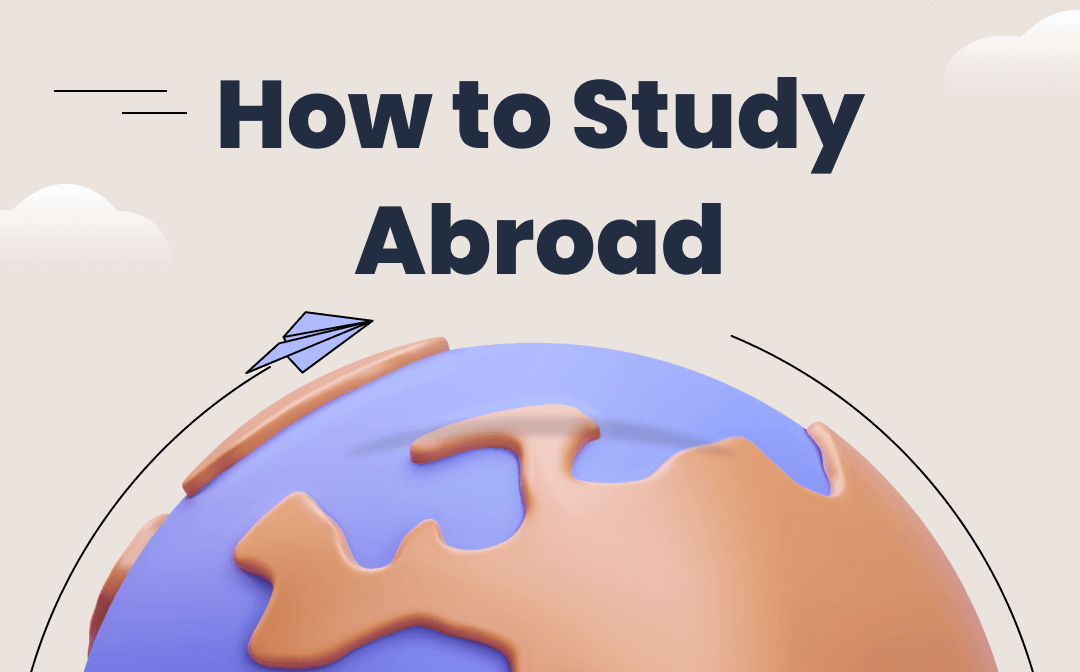 Step-by-Step Guide to Studying Abroad
If you are excited to study abroad and planning seems complicated, these steps can help you simplify the job. So have a look at the detailed process right away.
Step 1: Decide and calculate your study abroad expenses
While some places are budget-friendly, others can burn a hole in your pockets, so it is always a great idea to manage your expenses wisely. For that, you must decide early and make a budget on how much you are preparing to spend on living, costs, tuition fees, etc.
Step 2: Select your course or field of education
Choose a discipline that interests you, concerning your demand for the job market and a handsome salary. Your chosen field should drive you towards achieving your goal, boost your passion and fulfill your financial motive.
Step 3: Decide your place of study
This step concerns your budget and chosen discipline to know precisely the place that will best suit your dreams. Consider the pros and cons of every university and its location (country) before settling for any.
Step 4: Select your study programs
It would be best to compare the study programs before going for any. To do so, you must check the program's overview and list of available courses to understand each discipline and its process, like the course duration and whether it is part-time or full-time.
Step 5: Apply to numerous universities
There's always a risk of acceptance and availability of seats, so you must consider applying to multiple universities to be on the safe side. So ensure reading the admission requirements carefully to follow the university procedure.
Step 6: Clear your English language test
Generally, you must clear an English proficiency test to register for an English-taught program in a university abroad. International English exams evaluate four primary skills speaking, listening, writing, and reading.
Step 7: Register for scholarships
Some universities require students to apply for scholarships during the application, while the rest offer scholarships after admissions. In addition, there are multiple types of financial aid programs like scholarships, grants, military aid, and student loans, and you just need to meet the application requirements.
Step 8: Confirm your seat at the university
Once any university accepts you, you must think carefully and confirm your seat, especially if you have multiple offers in hand. Send a confirmation letter and ensure they have received it.
Step 9: Register for a student visa
If you need to apply for a student visa, you must carry out the process quickly but carefully, as it may take a few weeks to a few months to get it issued. Generally, the US, Canada, China, Australia, and the UK require a student visa.
Step 10: Select an accommodation option
Studying abroad requires planning on accommodation, too, and impacts your expenses and experience. Depending on your budget and comfort, you may prefer to live in student dormitories, rent a private flat, or live with a local family.
Step 11: Decide how you'll travel abroad
Don't forget to plan your travel! A plane is the best option for studying abroad in a different country or continent. However, a train, bus, or car ride can also work fine, depending on the university's distance from your residence.
Step 12: Pack your luggage wisely!
Remember to pack your essentials like laptops, chargers, adapters, medicines, essential and official documents, etc., before anything else. However, it would be best if you packed your luggage in a way that best suits your mode of transportation.
Other steps that make up for a complete study abroad planning regardless of their order are:
Apply for your passport
Conduct your own research
Meet with your academic or study abroad advisor
Get a student's perspective
Attend sessions that are program specific
Attend sessions on financing to study abroad
Secure final approval from your academic advisor
Pay close attention to scholarship deadlines and eligibility requirements
Reading the PDF Forms and Files!
Before applying for any university, you must download its running programs, curriculum, syllabus, and fee structure for a detailed comparison. Typically, you can find the university catalogs in a PDF format.
Also, many forms should be filled out and downloaded from the universities you want to apply to. Here's where you can use an incredible PDF reader tool like SwifDoo PDF to manage and take complete care of your PDF documents and catalogs. Let's check how!
How to Read and Access PDF Files Using SwifDoo PDF
SwifDoo PDF software can be your best-chosen solution to manage your PDF files and documents seamlessly. This beginner-friendly tool lets you access and read your documents anytime, anywhere. It also allows you to merge, split, compress and crop your files. Moreover, you can convert any document format to PDF files and even create one smoothly using the SwifDoo PDF tool.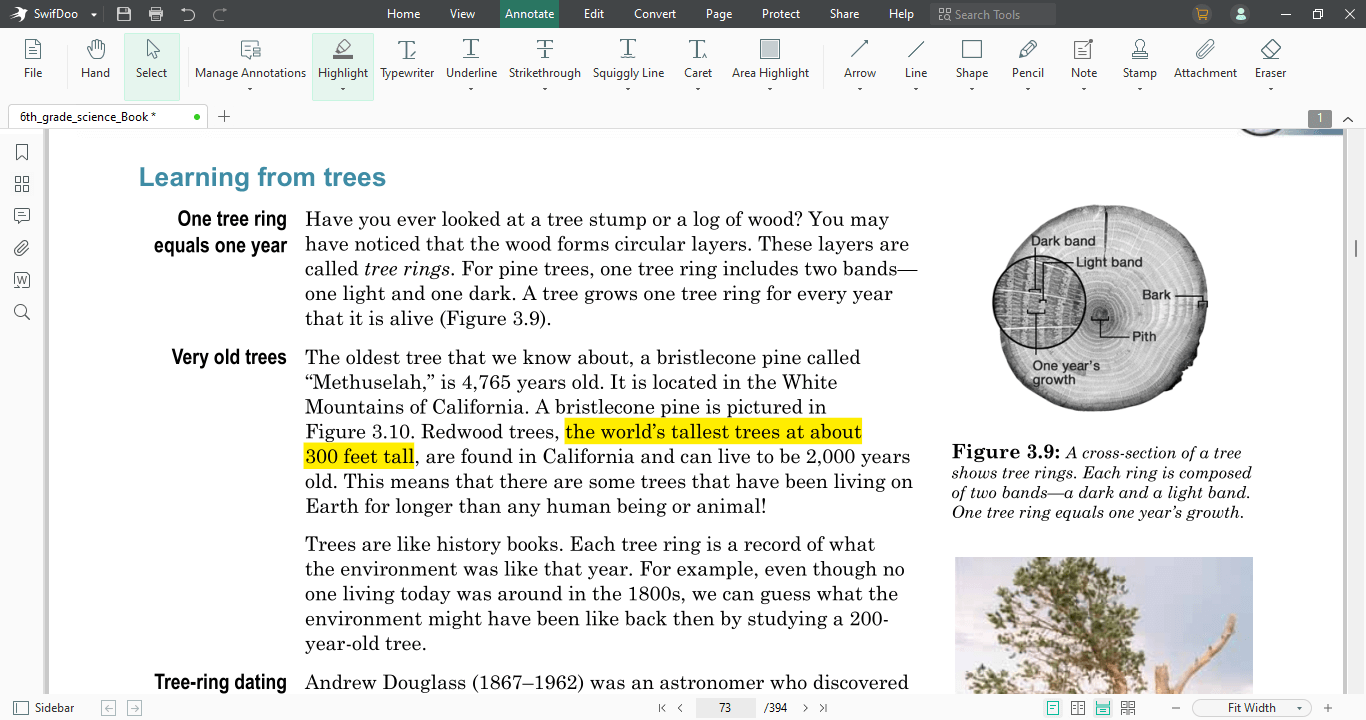 You can check the below steps to read and edit your downloaded PDF forms and other university material.
Step 1: Downloading and installing the SwifDoo PDF software.
Step 2: Launch the software and tap Open on the left vertical bar to import your PDF files and documents.
Step 3: Click View and choose the tools from the ribbon to engage in your PDF files for better readability.
With the SwifDoo PDF software, you can also edit, annotate and merge your files.
Edit and Annotate
With the SwifDoo PDF, you can add hyperlinks to PDFs and compress the document size without converting them. Also, underline texts, add notes and attach files to text with one click.
Merge PDF Files
SwifDoo PDF software also lets users merge multiple documents into one to access them with a single click. This software works to manage your PDF files and organize the pages therein.
Quick Wrap Up
So that's it. We hope you are now thorough with the meticulous details of planning to study abroad. While preparing to pursue your studies in an international university sounds exciting and empowering, it can be difficult if you are not clear with the basics of understanding the entire planning.
Once you download the university brochures and catalogs, SwifDoo PDF can be valuable to access and edit your PDF files without much effort.