Origami is a brain exercise wordified. Apart from being a Japanese paper folding technique, it has spread its wings wide for global recognition to mesmerize everyone with its visual appeals and therapeutic benefits.
Paper arts attracts not only the kids but also the young and old-aged adults, including artists and paper crafters. Paper art has always fascinated every soul, from building basic designs to giving life to these structures by taking them a level up.
Whether it's your kid's school project or you want to relieve your stress by folding a paper butterfly, you have arrived at the right site. Now, if you are thinking, where can you find the best butterfly template to help yourself and your kids fold a butterfly, you need not scratch your head anymore. Here we have mentioned a plethora of websites to assist you in downloading and printing the best templates.
Stay tuned to learn to fold a butterfly through one of the most healing and curative art forms-origami.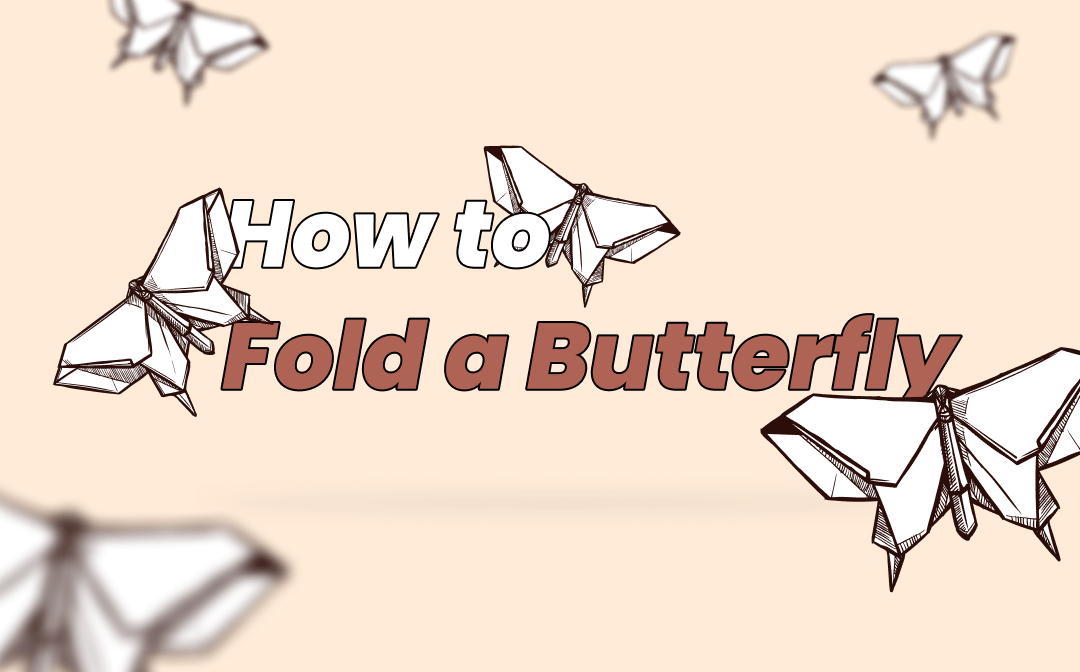 Why Should You Engage in Origami or Paper Skills?
Apart from the visual appeal through aesthetic designs in decoration and artistic purposes, origami or paper skills have therapeutic effects on the mind and help in its intellectual growth in numerous ways. Some of the proven benefits of paper skills in children and adults include:
Stimulate your child's brain
Strengthens memory and enhances thinking skills
Relieves mental stress
It helps build patience and attention skills
Encourages creativity
Builds hand dexterity
Builds reading skills and cognitive recognition
It improves concentration and helps build focus
Develops and improves fine motor skills
It helps learn spatial and sequencing skills
Improves eye and hand concentration
Builds team spirit and encourages community building
It helps solve complex problems
Assists in math reasoning through:
Symmetry
Geometry
Measurements
fractions and proportions
3D comprehension, etc.
Finding the Best Butterfly Template: Designs and Formats
Paper folding and creating visual art are all a game of techniques. Having the aid of suitable methods at the right time works wonders. Folding a butterfly is not as simple a task as it may appear, especially after a flood of numerous technical designs that are available digitally, giving it wings to appear livelier in 3D and 5D models.
Still, some websites are always at your rescue to solve your mind's clutter. These websites aid you with the best butterfly template to help you fold your butterflies with the utmost ease and perfection. Kudos to the era of digitalization and various social media platforms that solutions to these technicalities are now only a click away.
A few websites that you can scroll to download and print your templates are:
Twinkl
Etsy
Mombrite
Stampington
Clipart library
Teachers pay teachers
Fireflies and mud pies
One little project
Homemade gifts
Template net
Simple mom project
Simple everyday mom
I heart crafty things
Skip to my Lou
Mrs merry
First palette
The best ideas for kids
Template lab
Tim van de Vall
These templates help you guide and design your butterflies effectively in the crispiest folds you always desired. Since these are available in a PDF format, reading them loud and clear on your device requires a PDF tool. Here is where you will need PDF software to assist you in accessing the butterfly template.
SwifDoo PDF reader helps you quickly open, read, and edit the necessary documents. If you have already cluttered your device with numerous templates, you can neatly organize them through the great library of this software.
SwifDoo PDF enables you to edit your PDF documents and merge them to create new files. You can compress these templates and your other necessary PDF files without losing their quality and format. Once you have built your designs, you can create your own PDF files to share with the community online.
What Are the Materials Needed to Fold a Butterfly?
Indeed Rome was not built in a day, but your butterfly should. So instead of running after the required material supplies in the middle of your folds, you must be prepared beforehand to keep it ready with you. Though origami is cost-effective and requires only a sheet of paper and some skills, you are always free to decorate your stuff as per your will.
Some of the materials needed to fold a butterfly constructively include:
A printable butterfly template
A square printer paper or blank/colored sheet of paper or origami paper
A pair of scissors
Floral wire
Decorative items
Stationary
How to Fold a Butterfly with Your Kid: Folding Your Butterfly Effortlessly
You can fold your butterflies quickly when you have the aid of a butterfly template. For example, if you are a parent looking for an easy way to teach your kid to fold a butterfly while retaining his interest, we have the simplest solution for you.
Follow the below given easy steps to make the easiest and quickest paper butterfly with your kids:
1. Print a butterfly template:
You must select a size and print a few butterfly templates. For example, you can print different butterflies or take a handful of copies for the same design. Instead of printing, you can also choose to draw one on paper.
2. Cut out the butterfly shape:
Now carefully, cut out the shape of your butterfly to trace it out from the entire paper. You can cut out two butterflies, one for yourself and another for your kid to practice and learn.
3. Fan-fold the butterfly:
Once you cut the butterflies, then fan-fold them back and forth until they are folded entirely. You can choose to keep the folds of approx 1 cm each.
4. Make a cut in the center:
Now, you must carefully make a small triangular cut at the center of the folded paper. Be careful not to cut your folds into two halves.
5. Cut a copper wire:
Cut a copper wire of the desired length. Keep it long enough for a margin. You can cut out the unnecessary wire later as well. The wire will help build the body and rounded antennas of the butterfly.
6. Twist the wire to make a loop:
Twist the wire from one end to make a small loop for the butterfly's body. You can also make the loop with the help of a pencil by tying the wire around it.
7. Wrap the wire around the butterfly:
Now securing the folded loop, wrap the wire around the butterfly's center to secure the folded paper in place.
8. Trim the extra wire:
It will help if you trim the extra wire left after securing your folded paper. Make sure the wire's one end is symmetrical to another. Leave enough margin to make the antennas.
9. Make the butterfly's antennas:
Now fold both the ends (tips) of the trimmed copper wire to make the rounded antennas of your butterfly.
10. Spread your butterfly and share it with your loved ones:
Now you must spread the folds of your butterfly to hold its shape. Your butterfly is ready. Share with your loved ones and decorate it in the kid's room for the utmost joy and pleasure. You can choose to decorate it further with decorative items or keep it simple.
Note: Never leave your kid unattended, especially when surrounded by sharp objects like scissors. If your kids are small enough, you must not allow your kids to use scissors in your absence. Either you should assist them in your guidance or cut for them.
How to Fold a Butterfly: The Adult's Guide
Though this method is slightly different and involves nothing except a paper, however, as tricky as it may appear, the below steps will smooth out the creation process for you:
Fold your square paper half, then fold it the other way to make a folded square. Open both the folds to make a crease on your paper.
Now fold the paper diagonally in half and open it, repeat the process by bringing closer the remaining two corners of the paper.
Open the entire paper wide, exposing the creases. Bring close the left and right creases together. The paper will collapse onto itself to create a triangle along the diagonal creases.
Now flip the triangle upside down and fold the top two corners of the first layer in the center.
You must now flip the triangle over again to fold the bottom up. But be careful to leave a small portion of the tip showing. The tip acts as the butterfly's head.
Now bend the top layer of the tip (that you had left showing) over the triangle's base.
Then, pull down the folded pieces from the bottom layer of the triangle to create the lower wings of the butterfly. The pointed tips of the pieces should be downward facing.
Your butterfly is ready, and you can opt to trim its wings a little for a smaller butterfly.
Note: Though any paper works fine to create origami art, it is preferable if you use origami paper. If one side of your paper sheet is blank (or white) while the other is colored or printed, you must start your fold from the white side facing up.
A Quick Sum Up
Engaging in paper skills is not a matter of age. It can be started at any age, at any time, and by anyone. If you were looking for some simple ideas and tips to help fold a butterfly with your kids, we have sorted you out with the most straightforward methods. Creating paper art not only gives you a quick escape from the social media and digital world but also helps you relieve stress and strengthen your mind's focus.
Folding paper butterflies helps in an interactive growth and learning session and allows you to bond with your kids better. With the help of a butterfly template, you can even try the most complicated designs to impress everyone around you.
So get your kids along and engage in a therapeutic session of paper arts and folding with them to relive the nostalgic fun today.