Everybody who has used a computer in the last two decades will almost certainly have heard of Google. After all, Google is one of the most recognised brand names in the entire world, and the Google LLC company has developed many well-known Internet-related products.
Nowadays, we have things such as Google Analytics (GA), Google Glass, Google Chrome, and much more besides. Many years ago however, Google was simply a search engine and nothing more. Sure, it's still the most popular search engine in the world, but nowadays, from a business perspective, GA seems to be more important. If you do Search Engine Optimization, Google Analytics PDF reprots might be what you need in daily work.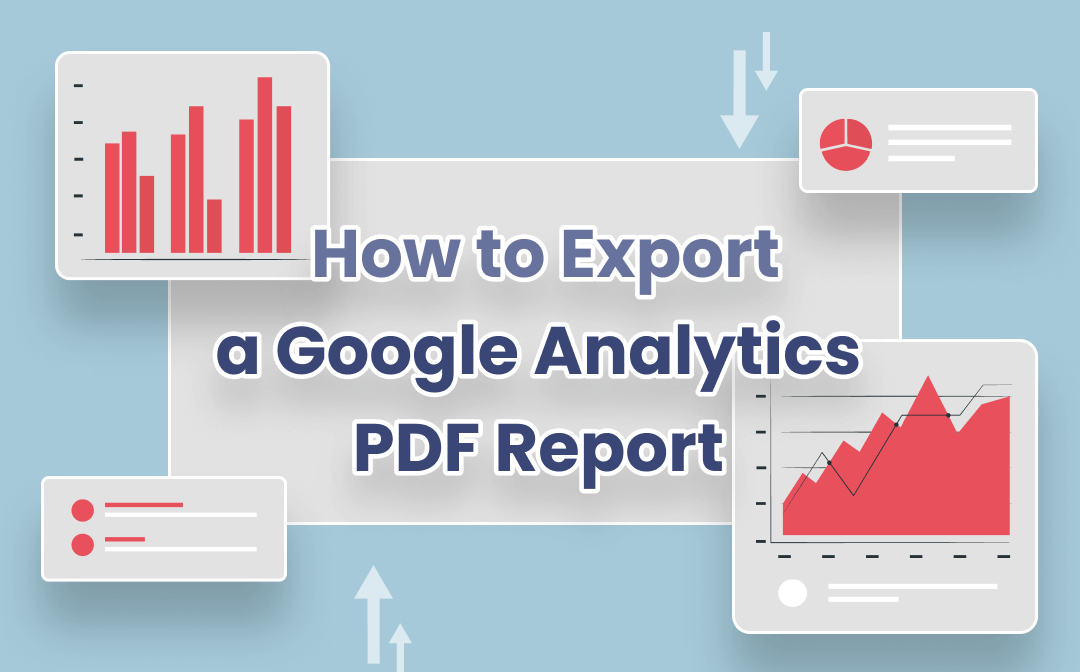 To improve your website ranking in Google Chrome, and boost your SEO in the process, understanding a Google Analytics report PDF and the Analytics in general is so important. To help you learn more about how to export a PDF report from Google Analytics, and GA in general, here are some interesting facts we feel you may enjoy. You can also learn how to manage your PDF reports with software, SwifDoo PDF.
What Is Google Analytics and Why Export Reports from It
When people search for something in Google, a large number of web pages come out and one of them might be from your website. If you wish to know how many visitors reach your page, and how long they read your content, you will be more clear the performance of your website and the quality of your articles or other content. Google Analytics is a web analytics tool that provides you with those data and more.
Offered by Google, GA is designed to collect information about web page visitors to track and report the website traffic. It specializes in analyzing how the people interact with a website through session duration time, bounce rate, traffic source, and so on, so that SEO officers and marketers can better make future strategies for their site optimization work.
The good part about GA is it enables users to export Google Analytics data as a report, and it allows you to select your interested segments to customize the report. There are a lot of benefits to exporting a Google Analytics report PDF, such as:
A PDF report organizes all the important data together and present them in order, so you will not need to create it from the very beginning.
PDF is the ideal format for presenting a report. You can directly submit it to your boss or client for reviewing what progress you have made.
By easily adding annotations on the PDF with a PDF tool, SwifDoo PDF, you can make the report more understandable for others.
How to Export Google Analytics Reports
First off, we'll begin by looking at how to export a Google Analytics PDF report. Here we take Acquisition Channels Report as an example.
To export your report:
Step 1: Go to Acquisition in the left sidebar of GA, and choose All Traffic;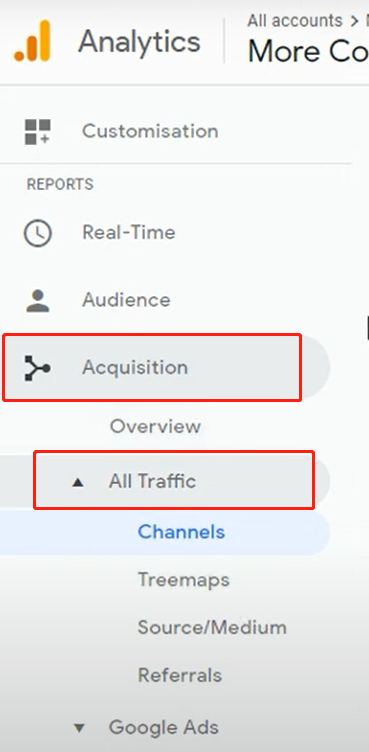 Step 2: Select Channels in the drop-down list;

Step 3: Navigate to EXPORT on the top right corner and choose export the report as PDF from a list of formats.
In just 3 steps, your channels report will be automatically generated and downloaded in the your browser. When you run a motion chart you'll see that a final line chart is generated, but just be aware that this is NOT exported.
In order to generate a report you like, you need to understand that Analytics will export the report as it is currently displayed on the screen of your device, so make sure all settings are correct.
Using SwifDoo PDF to Manage Analytics Reports
If you're looking to make annotations on your Google Analytics report, using a PDF format is the way to go as it's very useful. By using PDF software such as SwifDoo PDF, revising these reports is much easier. You can highlight, and underline text, add shapes, arrows, sticky notes, and attachments to your report.
SwifDoo PDF is great as you can use it to edit the text, add additional text, white out content, and you can insert supplementary pictures and hyperlinks to the PDF report with it.
If you download multiple Google Analytics Excel XLSX, CSV or Google Sheets reports, SwifDoo PDF lets you convert them to PDFs easily in one go when needed.
Interesting Facts about GA
Okay, so we've looked at what Google Analytics is, the how-to info regarding exporting Google Analytics reports and the software to mange them, but do you fully understand what Analytics is all about?
To help you get to grips with more of GA and its service in general, here are some interesting facts about it.
It is the Most Popular Analytics Tool on the Planet
We know that Google is popular, but did you know that Google Analytics is the most popular analytics tool in the world? If not, you do now.
Installed on over 10 million websites, and used by close to 70% of the US's top retailers, including many listed on the S&P 500, this software is a great business tool.
Track PDF Downloads in Google Analytics
As well as generating and exporting Google Analytics PDF reports, the Analytics tool can track PDF downloads on your website with a specific plug-in or Google Tag Manager (GTM) installed. If you published a PDF document on the Internet, it's convenient to track how popular it is by the times it's downloaded.
There is a Premium Version
Like many things nowadays, Google Analytics is also available in a premium version, which of course costs more.
It is more reliable and provides more features and many consider it a great business investment.
Google Analytics is Very Multicultural
As of this writing, Analytics is fluent in more than 40 languages from around the world, and that number is increasing every single year.
Google Analytics is Not Yet 20
As hard to believe as it may be, GA is still young as it is not yet 20 years old.
Launched back on November 14, 2005, each year major updates come out to keep it way ahead of its time and to provide businesses and users the most accurate and reliable analytics data.