Cooking is one of life's many pleasures. Not only is it a great way to pass the time on a cold and wet Sunday afternoon, it's also a great way to whip up something delicious and tasty for when you're feeling hungry.
If you consider yourself a decent cook and you wish to share your amazing recipes with other people, thanks to the wonders of modern technology, you can now create a custom recipe cookbook in the comfort of your own home, and upload it to all manner of platforms.
Thanks to computers and formats such as PDF, you can go ahead and create a recipe cookbook template PDF on your laptop or computer, and go ahead and edit it with PDF editing software, SwifDoo PDF.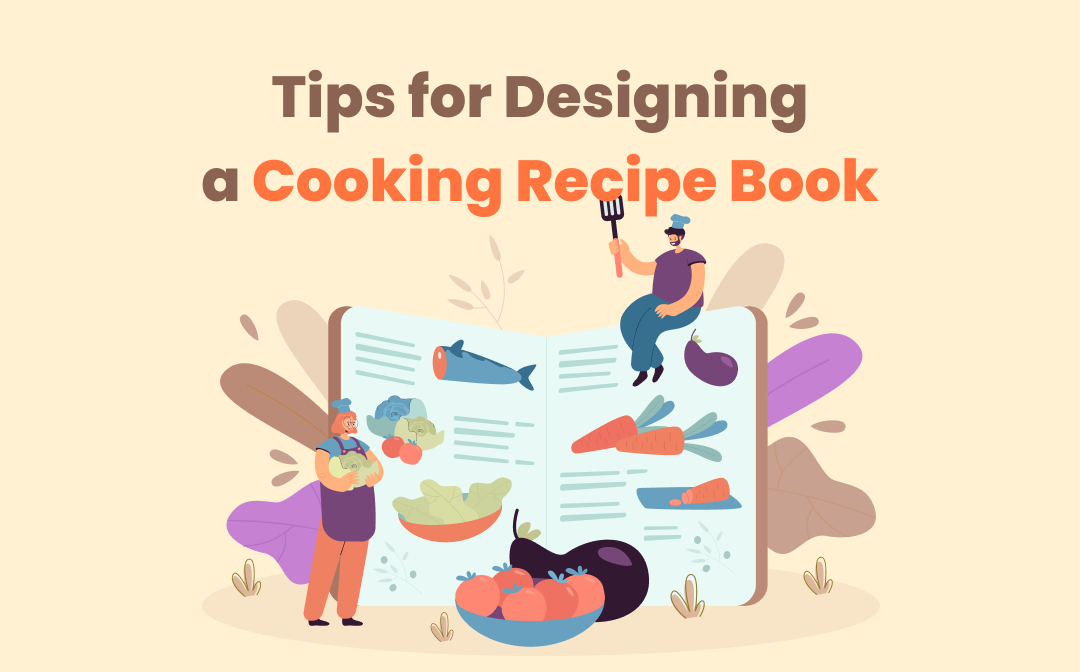 Whether you specialize in curries, comfort food, Asian cuisine, pasta, baking, or sweet treats, if you want to design your very own cookbook, here are some useful tips to help you out.
Use a Free Recipe Template PDF
To help save you a great deal of time when creating your recipe book, why not download one of the many free recipe template PDFs you can find online, and edit them yourself?
Once you've downloaded the template, you can then open it with SwifDoo PDF editor and edit it yourself to make it unique and add your own special take to the recipe PDF template cards.
With SwifDoo PDF editor you can copy and paste images of delicious food and ingredients, you can add text such as step-by-step instructions, you can add notes to recipe PDF, and much more besides.
Select the Correct Trim Size
When creating a recipe template printable PDF cookbook, one of the main things you need to consider is the trim size.
If for example, you're creating a curry cookbook looking at delicious curry recipes from all across Asia, your book will need to be big and bulky because there will be so much content. On the flipside, if this is just a cupcake bakery book for kids, you can get away with a much smaller trim size.
If you want a small cookbook to begin with, go with a 7x7 photobook, and of course go much larger for bigger recipes with more ingredients and more complicated instructions.
Keep Your Recipe Instructions Simple
Another very important tip when creating a recipe template PDF cookbook is to keep your recipe instructions as simple as possible.
Consider using a numbered list, or bullet points when writing the instructions, and tell the reader how to create the dish using as little text as possible.
Remember, when your readers are trying to cook a complex dish, they don't want to be scanning through walls of text looking for details on what to do next. Keep your instructions as simple as you can.
Test Your Recipes
Finally, before you go ahead and add a recipe PDF template to your cookbook, you first need to make sure that your recipes are perfect.
If you think a recipe needs 1 tsp of salt, test it with 1.5tsp of salt, and then test again with half a tsp of salt and see which tastes the best.
The best tasting version should be the one you include in your cookbook so make sure your recipes and recipe PDF template cards are as close to perfect as you can get.