Amongst the availability of various role-playing games, few have a mindful impact on the gaming experience of hard-core gamers. Such is the charm of Cyberpunk 2077. Released way back in 2020, this RPG game is still trending amongst ardent Cyberpunk lovers.
Waiting for a Cyberpunk 2077 DLC, fans have lately been gaining hands-on its exclusive collections. Cyberpunk 2077 background depicts the open world of Night City where the story is set in.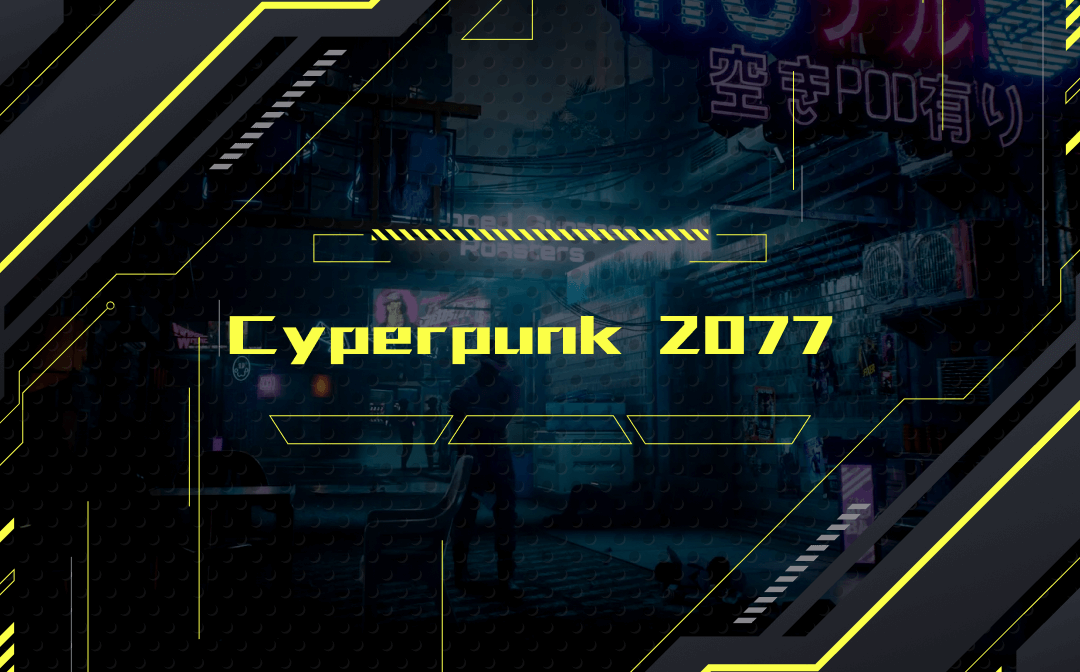 The admirers of Keanu Reeves also have their eyes and hands on this game, since it features a special character, Johnny Silverhand, in the skin of Keanu Reeves. Not only is the character similar in appearance to the Matrix actor, but also he is voiced by Keanu Reeves. Keanu was also seen active during the promotions of Cyberpunk 2077 in 2019.
If you are a passionate Cyberpunk 2077 player, by now you must have put enough in your collection already. But if you are new to the world of Cyberpunk 2077, you are at the right place to kickstart your gaming journey.
Cyberpunk 2077: V in the Streets of Night City!
Cyberpunk 2077 is a 3A levelled game. You may find it easy and fascinating enough, to begin with, but you wanna go deeper and have a better immersive way to play it. There is a lot more to learn than it appears.
Cyberpunk 2077 is an action-adventure sci-fi based on Mike Pondsmith's tabletop role-playing video game. The game involves a protagonist, a city, and uncountable mysteries, missions, and quests that keep evolving with your levels.
Exploring the streets of Night City, V, an outlaw mercenary is on his journey to find the key to digital immortality, a prototype implant. V's character can be changed and customized upon the player's requirements. Your choices define your story and set your world in the long run.
The Game Play Missions
The game is widespread but is subdivided into a few categories:
Prologue
Act 1
Interlude
Act 2
Epilogue
Depending upon the chosen path, a player gets to play only two to four missions amongst the listed set of various missions. The ending depends on your chosen path.
The Game Play Duration
Cyberpunk 2077 is not a matter of minutes. It takes a whole lot of time, patience, and effort to explore the streets of Night City. Normally it takes 25 hours to beat Cyberpunk 2077. But other websites have their set duration to give you a brief idea about playing Cyberpunk 2077.
IGN: 25 - 30 hours
PC Gamer: 15 - 20 hours
Eurogamer: 25 - 30 hours
Gamespot: 30 - 40 hours
com: 22.5 hours
But if you intend to have a wider gaming aspect than the achievements alone, Cyberpunk 2077 can call for a larger time investment.
com:103 hours
PC Gamer: 70 - 80 hours
com: 46 hours
Romance Interest Options
Being an RPG game, Cyberpunk 2077 is sure to involve the characters in a romantic angle to keep the players hooked for a real gaming experience. Night City allows the protagonist, V, to take some time off for himself too to gear up with greater energy.
The major romance options included in V's kitty include:
Judy Alvarez:
Interested In: A feminine body type and voice tone of V
Panam Palmer:
Interested In: A masculine body type of V
River Ward:
Interested In: A female body type of V
Kerry Eurodyne:
Interested In: A masculine body type and voice tone of V
Meredith Stout:
Interested In: Any V available works for her
Rogue Amendiares:
Interested In: Any V available
Alt Cunningham:
Interested In: Any V available
Ruby:
Interested In: Any V
Few Mistakes to Avoid before Starting Cyberpunk 2077
As a beginner, you need to be careful enough to not make such mistakes that might ruin your game experience in the long run. Be careful of some of the points to have a stronger and leading edge throughout your gameplay.
Keep a check on your Street Cred rewards
Remember to explore vertically
Don't rush with the use of terminals
Don't get in trouble with the cops
Keep adjusting your graphic settings
Focus on all the quests equally
Keep a check on dialogue options
Keep upgrading
Explore options other than scouting
Engage time in designing your character
Don't eye upon the higher danger levels alone
Save your Attribute Points and Perks
Don't spread your points too thin
Don't rush into buying gears and vehicles
Always have a backup plan to fight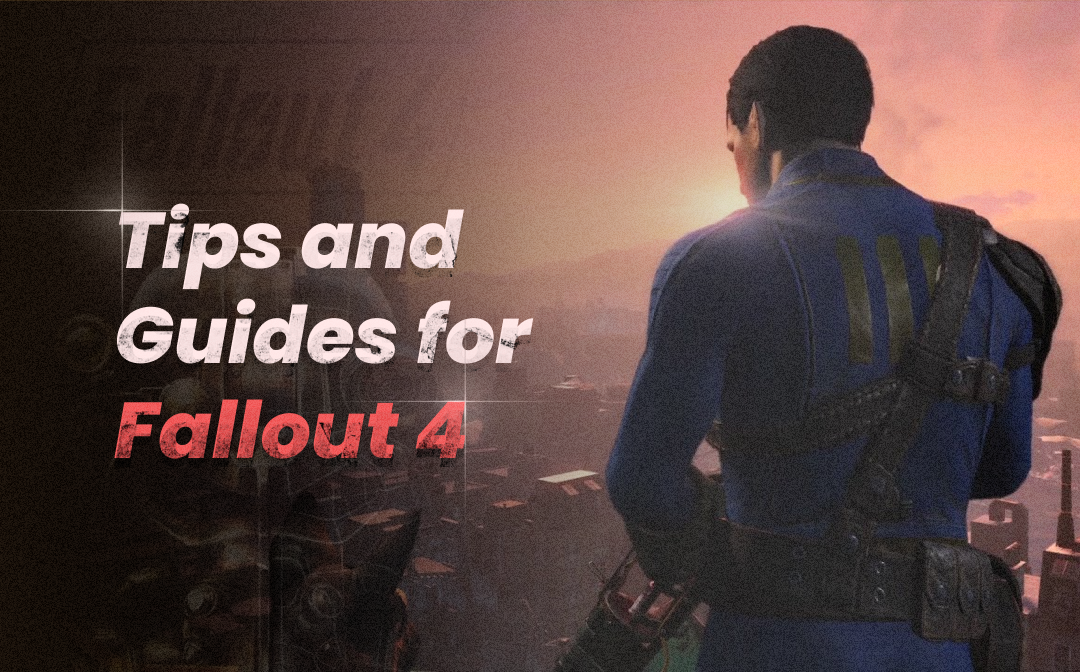 Fallout 4: The Tips and Guides for Fallout 4!
Are you interested in playing Fallout 4? We provide you with the Fallout 4 modding guide and the Fallout 4 survival mode tips for a smooth gaming experience.
READ MORE >
Cyberpunk 2077 Collector's Edition: An Exclusive Gamer Experience
Though the game, Cyberpunk 2077, has been removed from the PS store the craze has not seemed to be lessened among its ardent fans. Cyberpunk 2077 Collector's Edition is still gaining immense popularity amongst all the video game players, especially the ones owning PS4 and PS5.
Even in 2022, Cyberpunk 2077 Collector's Edition is worth it to own. Whether you are an ardent Cyberpunk genre fan or a newbie player, you wouldn't want to miss out on the exclusive items that this collection holds in its store for you.
Release Date: 10 December 2020
Developed By: CD Projekt RED
Rating: Mature
Compatible Platforms:
Xbox One
Xbox One Digital Code
Playstation 4 (PS4)
P
Price: $ 255
Accessories Included:
Collector's edition box
Physical game discs
Night City map
Limited edition steelbooks
Signatures of game personnel
Cyberpunk 2077 sourcebook and guide
Cyberpunk 2077 wallpaper and postcards
Long art booklet
Four pin sets
Three high-quality statues
Sticker bomb set
World Compendium
Quadra V-tech metal keychain
Embroidered patches
Cyberpunk 2077 Review: 9/10 IGN
Cyberpunk 2077 Iconic Weapons
Cyberpunk 2077 video game has 44 iconic weapons with a unique power attached to them. What makes the Cyberpunk 2077 iconic weapons unique, is that you need special skills to obtain them. These weapons are further divided into four categories:
Iconic power weapons
Iconic tech weapons
Iconic smart weapons
Iconic Melee weapons
Some of all time best Cyberpunk 2077 iconic weapons include:
Assault Rifles
Fenrir
Moron Labe
Rostovic DB-2 Satara
Shotguns
Snipers
Breakthrough
Psalm 11.6
Ba Xing Chong
Widow Maker
Constitutional Arms M2038 Tactician
Overwatch
Divided We Stand
O 'Five
Buzzsaw
Satori
Mantis Blades
Submachine Guns
Precision Rifles
Cyberpunk 2077 Nexus
Since the Cyberpunk 2077 game compiles huge elements, it contains a ton of content to explore. Many millions of players are discussing, exchanging their experiences, and modding uncountable walkthroughs, guides, tips, and reviews for their missions, and quests are generated every day. Most of them are interesting and useful too.
Cyberpunk 2077 Crafting Guide
You can learn the skill to craft from rare materials to update your gaming gears and Cyberpunk 2077 iconic weapons. Throughout the game, you will come across various equipment, clothes, and weapons that will help you in crafting.
Upgrading a disassembled item not only improves its potential outcome but also earns you more stats throughout the game.
The crafting system of Cyberpunk 2077, works on the mechanism of Cyberpunk perks to upgrade your crafting skills. Must have crafting perks including beginner and high-level passive perks.
Beginner Level Passive Perks:
High-Level Passive Perks:
True Craftsman
Grease Monkey
Edgerunner Artisan
Crafting helps you in the long run. Your crafting skill levels boost your custom-built weapons in the stats. Instead of depending upon your enemies to loot weapons from them, you can craft and create your weapons that include:
Guns
Armours
Clothing
Grenades
Stone Dust
Healing Consumables
Cyberware Upgrades
Cyberpunk 2077 Trophy Guide
Regardless of your difficulty level, you can earn trophies in Cyberpunk 2077. The various categories of trophies include:
Story
Endings
Side Questlines
Miscellaneous/Combat
Collectibles
Side Activities
Need for Trophies:
A Cyberpunk 2077 trophy guide suggests you save a few elements up till the end to save Takemura and earn an Ending Trophy. It requires you to:
Keep a Manual Save
Side Quests of Panam/ Rogue/ Judy Alvarez/ River Ward/ Kerry Eurodyne
keep 17 unspent Attribute Points on a Manual Save
A complete Cyberpunk 2077 trophy guide can be read and studied thoroughly to understand the trophy roadmap before starting the Cyberpunk 2077 RPG video game.
Cyberpunk 2077 Secret Ending Guide
Cyberpunk 2077 secret ending guide accounts for a 'Don't Fear the Reaper' ending. But to reach there, the player must first complete a series of Side jobs that involves Johnny Silverhands and include:
Tapeworm
Chippin' In
Blistering Love
Your relationship with Johnny should have a percentage value of not less than 70%.
Dream On Cyberpunk 2077
Dream on Cyberpunk 2077, allows you to get hints about Peralez's apartment. The location of Dream On is set in Charter Hill, Westbrook. It guides you to find transmission sources and involves Elizabeth as well.
Cyberpunk 2077 Guide
Cyberpunk 2077 is a complicated game to play. You cannot play and win it unless you take help from a Cyberpunk 2077 guide. Some people may think that it is an easy game to play, while some other players may find it difficult to start with. But needless to say, Cyberpunk 2077 has endless elements in its box to keep you hooked for days at a stretch.
Various websites on the internet allow you to download the Cyberpunk 2077 beginner's guide.
Games Radar
Imagine Games Network
Games Pressure
Rock Paper Shot Gun
Push Square
VG 247
Game 8
Power Pyx
Using a PDF Reader like SwifDoo PDF, you can get ready access to the Cyberpunk 2077 guide to open, read and go through the Cyberpunk 2077 beginners guide. Most of them can download from Archive.org and they are free and well-made.
Cyberpunk 2077 DLC
As of 2022, the long-awaited Cyberpunk 2077 DLC is still under process. But fans can expect sixteen free DLCs and two paid expansions with the massive expansion of Cyberpunk 2077 this year.
A new DLC for Cyberpunk 2077 will hit the gamers in 2023 with a whole new experience of storyline and gaming. CD Projekt Red has surely found a way out to hook the new gamers and call the old Cyberpunk 2077 back for a playthrough.
Fans can expect an outer space DLC too with flying vehicles, allowing V to pick up from where he left in the Cyberpunk 2077 2020 edition.
Conclusion
Cyberpunk 2077 is more than a role-playing game. With the ongoing missions and quests taking up hours to complete, you need the help of the Cyberpunk 2077 beginners guide for a smooth playthrough of your game. Gear up for Cyberpunk 2077 DLC to be released in 2023. The massive expansion of the role-playing video game might also act up as a sequel lifting the story from where it ended and exploring V's open world in outer space with a whole new storyline.
Find more similar articles in SwifDoo PDF News Center.