It doesn't matter whether we're dining out, or ordering takeout to eat in, the food and restaurant industry globally is worth billions, and for good reason.
Food is not only a necessity for life, food is also social as it's a great way for us to socialize and spend time with friends and family. As if that wasn't enough, food is also comforting and is a great way to relax after a long day. There's no better way to relax than by sitting down after a long day, browsing the menu of your favourite restaurant, and ordering takeout once you've made your decision.
On the subject of a restaurant menu, if you're thinking of getting into the food business and opening your own restaurant or catering company, choosing the right restaurant menu template PDF is vital.
To help you create the perfect menu for your restaurant, here are 4 design and layout tips for you to follow.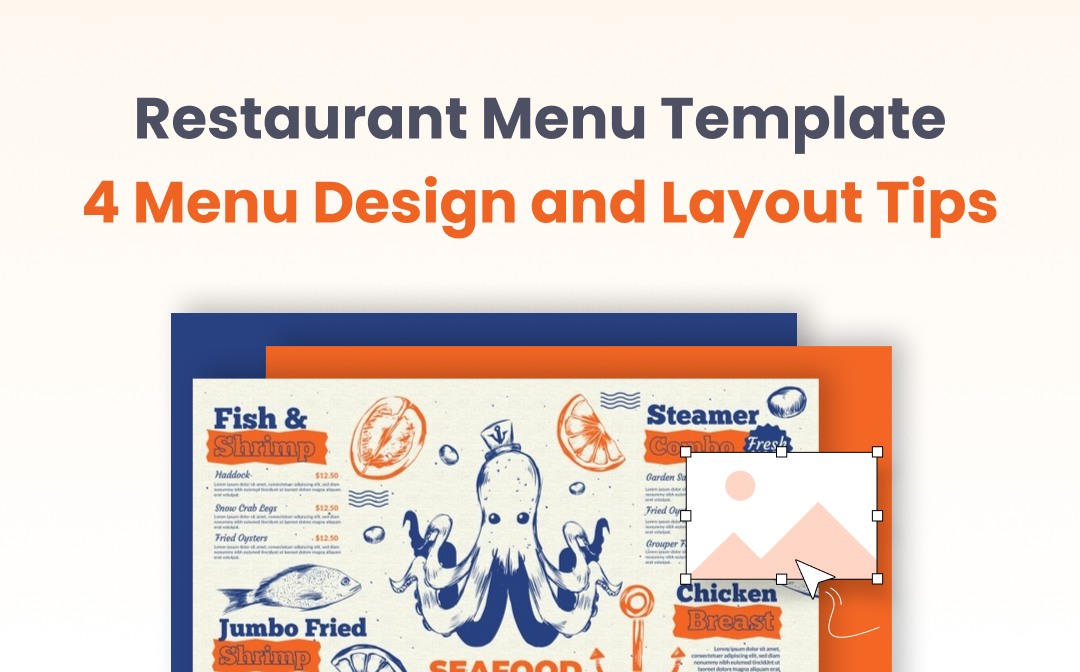 Choose a Free Restaurant Menu Template
Ever notice how a lot of takeout menus all look very similar? They'll have similar designs, will have similar layouts and colours, and sometimes if truth be told, it can be difficult to tell the difference between one and another.
The reason a lot of them look the same is down to the fact that they use a free restaurant menu template.
There are plenty of websites out there with a PDF restaurant menu template that you can download for free and then edit and alter.
This brings us to…
Edit Your Menu Template with SwifDoo PDF
Once you've downloaded your free restaurant menu template PDF, you should then open it up with SwifDoo PDF editor and start editing.
SwifDoo PDF editor is great because you can drag and drop images, you can copy and paste directly into the menu template PDF, you can use different colours and patterns, and you can then save and print out when you're done.
Treat It Like a Book
As mentioned, the menu you choose can make or break your business, and if you want to succeed, you need to ensure you choose the right layout.
Whether you're creating a Chinese restaurant menu template PDF, an Italian restaurant menu PDF, Indian, BBQ, Pizza, or anything else, research shows that you should treat the menu like a book.
Studies have found that people read menus like books, meaning that they start from the top left hand corner of the menu and then work their way down, and then gradually to the right in the next column, and so on.
When you design your menu, put your most popular items in spots where the customer's eyes are going to be drawn. Don't place them on the back of the menu or the last page, because this is where people will read first.
Get Rid of the Currency Symbols
It doesn't matter which country you're in, when designing your menu, studies and research has found that diners spend a considerable amount more money when ordering from a menu that doesn't have currency symbols.
Of course you will list the price, but just make sure not to list the price with a currency symbol before it.