Talking about Hollywood, the first movie that hits our nostalgic mind is Titanic, a cult classic that has no match ever. Also, Titanic reminds us of the tragic love story of the adorable couple, Jack and Rose.
Speaking of Jack from Titanic, we feel Leonardo DiCaprio has come a long way. Proving his mettle in acting, versatility, and the choice of films he makes since very young, Leo has always aced all his roles dwelling smoothly into the skins of characters he plays.
Though Leonardo has done many TV shows and movies since the age of 5 but the release of Titanic in 1996, Leonardo's success knew no bounds. He had already become a household name cashing in success at the young age of merely 22. He went on to do many movies as an actor and producer but his role in Titanic as Jack was set as a benchmark for him.
Here we are talking about Leonardo DiCaprio's movie - Catch Me If You Can, a mega comedy and crime movie based on the true story of an infamous conman, Frank Abagnale.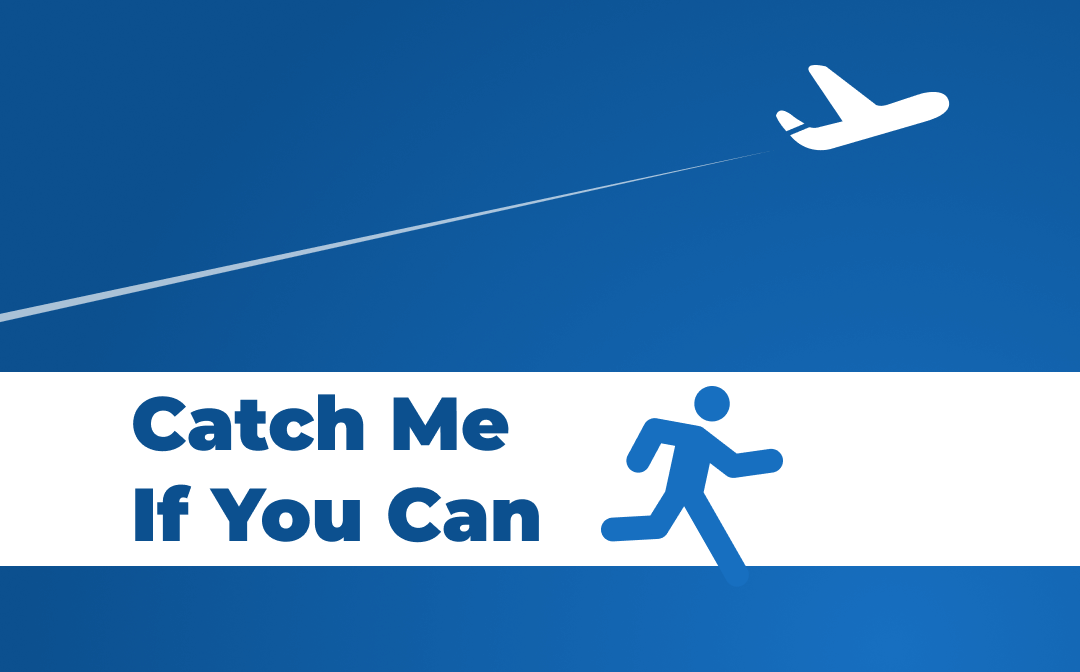 Catch Me If You Can: 20 Years Down the Memory Lane
Inspired by the 1980 autobiography of Frank Abagnale Jr., Catch Me If You Can was soon adopted into a motion picture. Though many directors tried their hands on Frank's story, ultimately Spielberg purchased its rights in 1997.
The story revolves around the life of an infamous American con man, Frank Abagnale. Before his 19th birthday, he had successfully cashed millions of dollars through his con acts by posing as a doctor, a teacher, a prosecutor, and even a co-pilot to the Pan American World Airways.
But the truth to Frank's story still appears skeptical to be trusted.
Catch Me If You Can features the following highlights:
Release Date: 25 December 2002
Directed By: Steven Spielberg
Distributed By: DreamWorks Films
Produced By: Steven Spielberg and Walter F. Parkes
IMDb Rating: 1/10
Genre: Biographical crime film, Comedy
Duration: 141 minutes
Nominations and Awards: 46 nominations and 16 wins
Available Platforms:
Amazon Prime Video
Google Play Movies and TV
Apple TV
Vudu
YouTube
Paramount +
Cast
The list of the cast is huge but some of the very popular names of the then times delivering a stellar performance include:
Leonardo DiCaprio: Frank Abagnale
Christopher Walken: Frank Abagnale Sr.
Nathalie Baye: Paula Abagnale
Tom Hanks: Carl Hanratty
Amy Adams: Brenda Strong
Nancy Lenehan: Carol Strong
Martin Sheen: Roger Strong
James Brolin: Jack Barnes
Frank Abagnale (Cameo): French police officer
Candice Azzara: Darcy
Plot Of the Movie
Set in 1963, the plot of this movie features an adult teenager, Frank Abagnale Jr., who worked as a co-pilot to Pan American World Airways, as a Georgian doctor, and even as a Louisiana Parish lawyer - everything before the age of 18 years, but rose to fame with his infamous skill of forgery. He roughly cashed the bad checks worth approx $2.5 millions.
His name was recorded as the most successful bank robber of all time in the United States at the tender age of just 17 years. The story is a chase between the FBI agent, Carl Hanratty, and Frank Abagnale who is always way ahead of Carl.
Catch Me If You Can: An Apologue!
Even after 20 years, the message of Catch me if you can movie remains intact and valid. It depicts deception in a vivid role.
Deception might earn you a temporary pleasure of rewards but it costs you way too high in the long run and has a grave impact on your interpersonal relationships as well.
No matter how much money you earn or far you reach in life, your power and status can't fetch you the love and attention you desire.
The IMDb rating shows that even in 2022, this movie has not lost its charm yet. If you haven't watched it yet, you should now check for one of Leonardo's phenomenal acts.
Catch Me If You Can Musical: Comic Expression of Chasing Dreams
With the success of the Catch Me If You Can, the musical was inspired by Frank Abagnale's story and later adapted by Terrence McNally with a libretto in 2003. The lyrics were supported by Marc Shaiman and Scott Wittman.
It depicts a musical comedy explaining Frank's side of the events to chase your dreams without getting caught.
It was finally performed after 7 years and premiered in Seattle, Washington in July 2009 at the 5th Avenue Theater. Later in April 2011, it got a chance to feature at the Broadway's Neil Simon Theater.
The musical was also nominated for the Best Musical Award, one amongst the other nominations for four Tony Awards.
Frank Abagnale: A Deceitful Inspiration- Personified!
Frank William Abagnale Jr. stands as the inspiration behind the movie.
Born on 27th April 1948 in New York City, Frank did not have an easy adolescence. At the age of 12, his parents separated and by the time he reached the age of 15, they took divorced.
Since Frank was living with his father, he chose to begin the art of conning from his own home at the age of 15 years. Frank Abagnale Sr. became the first victim of his son's deeds.
From the age of 15 to 18, Frank had become a perfect con artist with the criminal charges of forgery, theft, auto latency, and fraud in the credits to his name.
But as a result of his crimes, he was also penalized for 5 years in prison. Serving 6 months in a French prison, 6 months in Sweden prison, and 4 years in prison in the United States of which he served 3 years in Great Meadow Correctional Facility.
Frank authored his book Catch Me If You Can in the 1980s, which in turn set the base for the movie, adding a feather to Leonardo's hat. The book depicts his con story, FBI capture, and eventually, a visit to the rehab center for a better version of himself.
On the contrary, Frank works at the FBI Academy in Quantico, Virginia as an ethics teacher to preach the young minds the importance of doing the right things.
Currently, Frank is leading a happy life with his wife, Kelly, and their three sons Scott, Chris, and Sean on Daniel Island in South Carolina. He owes his changed life to Kelly.
Leonardo DiCaprio Movies
In a span of a career of over three decades, Leonardo has delivered many blockbuster hits among the 29 films he has done altogether. He is amongst a few versatile actors that Hollywood is blessed with.
The ace and swiftness with which he plays his character make the audience go gaga over his acting skills.
Some of the all-time best Leonardo DiCaprio movies include:
Catch me if you can: 2002
The Departed: 2006
What's eating Gilbert Grape: 1993
Titanic: 1997
Inception: 2010
Django unchained: 2012
The aviator: 2004
Once upon a time… in Hollywood: 2019
Marvin's Room: 1996
The Wolf of Wall Street: 2013
The Revenant: 2015
Catch Me If You Can Book: The True Story of a Real Fake
The book is a tale of deception and forgery that is too attractive and tempting to resist. Highlighting the story of Frank Abagnale, a con man, inspires Leonardo DiCaprio to personify and immortalize the character of Frank Jr.
Author: Frank Abagnale and Stan Redding
Release Date:1980
Original Publisher: Grosset and Dunlap
Re-release Date:2000
Publisher: Crown
Publication Date: 1st August 2000
Price: $17.00
The book is available online. You can download it from many websites that have made it available on their resources like PDFdrive.com, etc. You can also take the help of a PDF Reader like SwifDoo PDF Reader or Soda PDF software to open and read this book anytime and anywhere.
Final Words
Catch Me If You Can is a pretty interesting and fun movie with an effortless element of comedy. It is funny in a natural way. Even Leonardo's strong performance was heavily praised worldwide.
After Titanic 1996, Catch me if you can prove the second breakthrough in Leonardo's acting career. It is one of the highest-rated movies of Leonardo's career of all time. Even after 20 years, Catch me if you can, the movie still feels like a fresh wave.
It is one of the few movies of DiCaprio where he has delivered an exceptional performance.
Rather some of the elements of the movie were also parodied in one of the episodes of The Simpsons, titled: Catch 'Em If You Can.