Indeed, books are a man's best friend. And in modern times, nothing can be greater than ebooks to cut down loneliness, and that too at free or inexpensive prices. So not only do ebooks take any physical space, but also they are easily accessible on the go anytime and anywhere.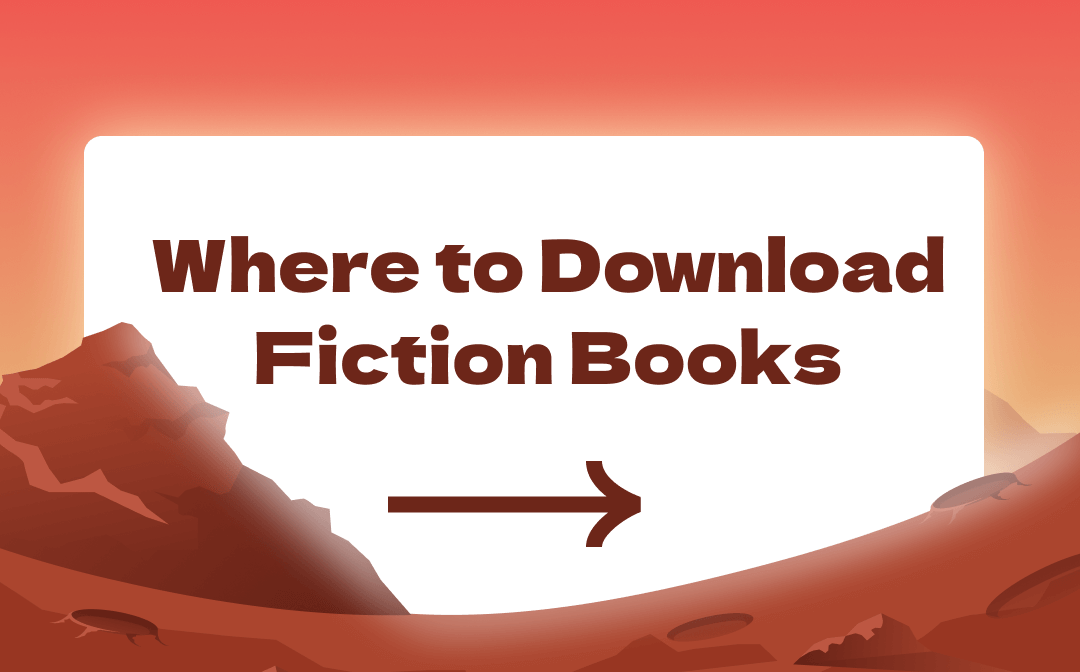 Fortunately, there are multiple PDF sites to bring excellent science fiction books for kids to your comfort.
So after thorough research, we have shortlisted the 5 best sites that provide science fiction books for kids and include collections from famous authors. So let's have a look.
Open Library
PDF Books World
Project Gutenberg
ManyBooks
Science Fiction Book Club
What is Science Fiction
Going by the simple science fiction definition by Britannica, it is "a form of fiction that deals principally with the impact of actual or imagined science upon society or individuals." However, its evident emergence in the West led multiple writers to extrapolate the technology's future impact after the Industrial revolution caused social transformations.
It was in the 1950s when technological developments kindled the public's imagination, surrounding ideas of space, alternate futures, dystopia, and militarization.
Benefits of Science Fiction for Kids
Besides being fun, reading science fiction can benefit your kids in multiple ways.
Builds resilience in kids
Improves vocabulary
Enhances brain connectivity
Improves focus and concentration
Develops empathy and emotional intelligence
Improves memory and mental simulation
Builds analytical skills
Builds tolerance and helps reduce stress
5 Best Sites to Read Science Fiction Books
1. Open Library
Open Library is one of the best free and open sites that provides science fiction books for kids. It is an online project to create one web page for every published book. Moreover, there are ample scanned books that are provided by internet archives.
Any person having an account in Open Library can contribute to the establishment of a free book catalog. Users can find all books of all categories here, like History, Fiction, Art, Biography, Academy, and more.
Open Library also features various categories like Subject, Trending, Library Explorer, Lists, Collections, Random Book, and Advanced Search to help search the books under any segment in seconds. The best part is that the books come in various formats like PDF, MOBI, EPUB, and DJVU.
2. PDF Books World
PDF Books World is a universal library providing a high-quality collection of easily accessible PDF books. It is yet another site dedicated to transforming the most renowned works of famous and all-time celebrated writers into modern reading rooms.
PDF Books Universal Library has a clean and straightforward interface that provides all users with explicit content. It has a book room for readers of all ages in multiple genres. Users can easily search and find PDF books in fiction, non-fiction, science fiction, academic and juvenile categories through genres, authors, popular, new, and PDF Books in all subjects.
It features high-quality PDF books with clear font sizes, illustrations, and internal reference links. In addition, it provides free book storage on the website with a lifetime membership.
3. Project Gutenberg
Project Gutenberg features a library with over 60,000 free eBooks, including science fiction books for kids. The best part is that Project Gutenberg charges no cost to its readers; all information is freely available on this voluntary website.
The interface of Project Gutenberg is simple and clean. The users can search for specific titles, view the recently added books, and easily browse the top hundred PDF books.
Apart from the Quick Search option, the users can search and browse their books in various categories like Bookshelves, Frequently Downloaded, Offline Catalogs, and Recently Added.
Project Gutenberg provides users with the cloud storage services like OneDrive, Google Drive, and Dropbox. In addition, books of the same type are classified into a collection for quick browsing.
4. ManyBooks
ManyBooks website is a complete library of books featuring over 50,000 ebooks that are completely free of charge, mainly providing classic literature works, and are classified under multiple categories.
Its simple and easy-to-use interface allows users to easily search for any book category, including science fiction short stories PDF by title, author, or keyword. In addition, it has complete book information like author, genre, and word count.
The users can browse the collection through genres like Children, Historical Fiction, Literary Fiction, Science Fiction, Action and Adventure, Biographies, History, etc. They can also browse through thoughtful and excellent categories like Editor's Choice, Today's Free Ebooks, Trending Books, Popular Classics, and more for a better search experience.
The users can read the books online or download them as PDF, MOBI, EPUB, or a similar file format.
5. Science Fiction Book Club
Science Fiction Book Club is a great site dedicated to the needs of all science fiction adorers. Its interface is simple, pretty easy to use, and features a wide array of book collections.
The users can find broad categories like New Arrivals, Coming Soon, Bestsellers, Clearance, and Staff Picks to see their book of interest easily. In addition, using the Browse category, you can shuffle between the multiple genres to select your best pick.
It features the complete details of books like author genre, plot, pages, release date, etc. However, unlike the other sites, it is a paid service.
While these sites offer you the best books on the internet archive, PDF formats can be tough to edit and adjust while reading. If your kid has a curious mind, you can surely make a collection of all his favorite books using a PDF viewer and editor tool. So let's have a hold of it to enrich your PDF reading experience.
SwifDoo PDF: Read and Edit Your Downloaded PDF Books Seamlessly
Once you grab your target book from the PDF sites, you can use SwifDoo PDF to manage and interact with your ebooks efficiently. SwifDoo PDF is a complete and comprehensive solution to manage all your PDF files. In addition, users can easily customize the downloaded PDF ebooks and even edit or annotate the files using multiple tools.
Here's a quick guide to reading and editing your downloaded PDF books.
Step 1: Download, install and launch SwifDoo PDF software.
Step 2: Click Open on the left vertical bar and import your PDF book.
Step 3: Tap View and select the tools from the ribbon to explore your file the way you like.

Edit
Now directly change your PDF file content without its conversion using SwifDoo PDF. Also, you can add hyperlinks, compress the file size and perform various editing tasks too.
Annotate
Using the annotate feature, you can conveniently highlight, underline, add notes and even attach a file to your text. For example, you can easily manage your annotations with a single click, promoting your efficiency in working with PDF textbooks.
Conclusion
We have recommended the best PDF sites to avail you of science fiction for kids and other genres too. Depending on your needs, you can select the one that suits you the best. Afterward, you can edit and annotate your PDF ebooks with the smart-driven technology of the SwifDoo PDF app for an enriching reading experience.