Due to the constant engagement and dependency on the virtual media, board games have become a hot search to feed and boost your mind strategically. Selecting the best board game amongst the various board games available in the market is a tough decision to make. After all everyone has their one favorite board game to rely upon in times of distress.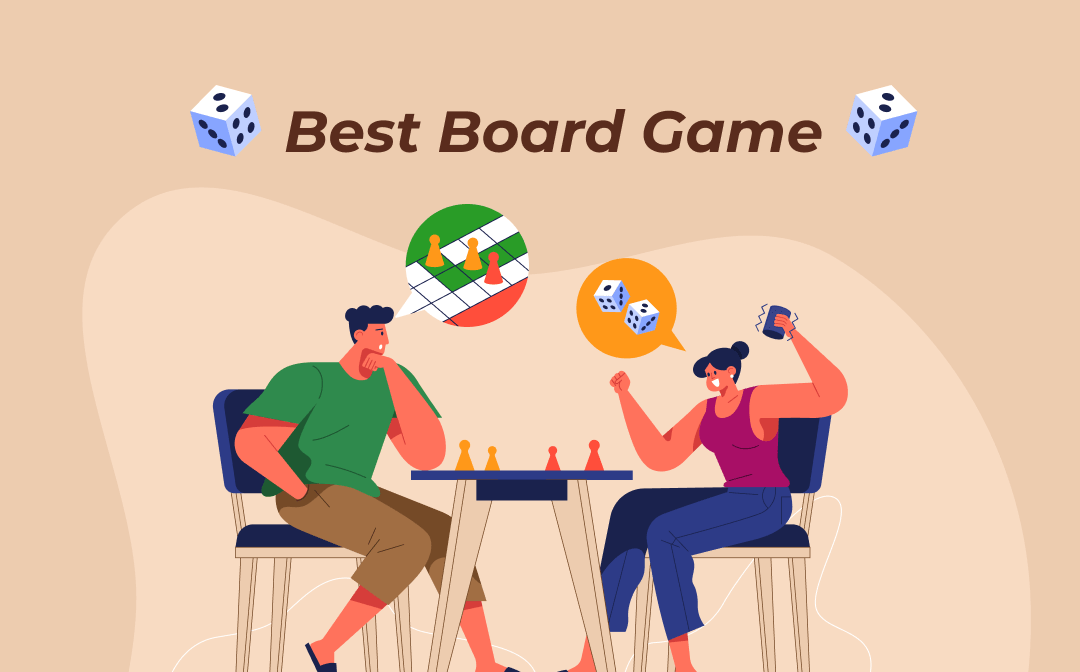 Amidst the trending vibe of insta reels and other video creation platforms, board games rescue you in a soulful engagement of strategic mind buzzing and creative thinking. Not only does it help you build focus but also engages you in a heartfelt laughter to help you keep working towards your goals.
Gone are the days and times when board games were restricted to ludo, chess, carrom and playing cards. With the evolving time, even the board games have evolved to hook the young generations in its charm and craze. In the era of technological advancement where PS4 and Xbox One have created a niche, board games are still ruling every soul, mind and heart.
Board Games: A Mindful Distraction!
Board games have been played since centuries ago, and they are still as popular as they were in the history of all games. The biggest reason for the immense popularity of board games is that it neither consumes your electricity nor gives a pain to your mind and eyes.
Unlike their names, board games are not restricted to hard boards alone. They just include a playing surface in addition to some game pieces, cards, role-playing and miniatures as well. And the best part is that they are not indoor games solely. Rather you can enjoy playing them with your favorite people anytime and anywhere. They definitely account for your best picnic pals.
With advancement over time and over thousands of board games available it gets tough to select one board game as the best of all board games to ever exist. Instead of relying upon others' choices you should be solely responsible for your board game entertainment. Now it is up to you to decide what is the best for you. But we can surely assist you with some of the classic and trending options of all times.
Benefits of Board Games
Board games hold in its accounts a plethora of benefits for every person young and old. After all, they have been the survival kit before technology and virtual media took over.
Opportunities for learning:
Board games provide you and your kids with a fruitful opportunity for easy learning. They help your mind to relax and understand better, helping you scale your learning curve. They also enable you to teach your kids in learning teamwork.
Board games involve mental strength. They help you calm your buzzing brain and channelise its energy in a particular direction to help you think, learn and grow sharper.
Board games are responsible for reducing stress and soothing your anxiety levels. By increasing your brain functions, they aid you in a better focus that further helps you in calming your stress levels.
Board games develop a positive vibe that helps you soothe your mind and cleanse your soul through happy vibes. A positive attitude certainly develops and enhances your patience levels keeping your surroundings and environment stay cooler and calmer.
Help strengthen relationships:
Board games are a lot more fun with friends and family. They actually strengthen your relationships while helping you bond better. Team spirit and a hearty laugh are the essence of board games.
Alternative to time-outs:
Board games provide you with nostalgic fun to help you engage your free time in a productive manner. You can even play them freely with your kids without any guilt. Board games help your kids to learn, understand and grow smarter.
Best Board Game: A List of Popular Board Games Available in the Market
Here we have provided you with some of the best board games for all age levels that you can enjoy playing in your leisure time with your kids, friends and families.
Risk board game is a game that involves your mind strategically. Based on the pillars of diplomacy and conspiracy it allows the players to form teams and reign on other territories of other players.
of Players: 2-6 Players
Age Range: 10+ Years
Time Duration: 1-8 Hours
Root is a strategy based fantasy war board game especially designed for adults to engage in an adventurous battle of war.
of Players: 2-4 Players
Age Range: 10+ Years
Time Duration: 60 Minutes to 90 Minutes
Pokemon Board Game
Pokemon has various board games under its trade name for the players of all the generations. Here we are talking about Pokemon TCG: Pokemon Battle Academy that includes Pokemon Trading Cards for kids to engage in a strategic gaming fun.
of Players: 2 Players
Age Range: 6+ Years
Time Duration: Time May Vary
CandyLand board game is a race of finding the lost King of Candy Land. It helps your kids engage in a world of board games in a tech advanced era.
of Players: 2-4 Players
Age Range: 3+ Years
Time Duration: 15 Minutes to 21 Minutes
Axis and Allies Board Game
Axis and Allies board game depicts WWII on a whole new and grand level with two teams of Axis and Allies with their military units fighting a battle against each other. It is quite similar to the Risk board game.
of Players: 2-5 Players
Age Range: 12+ Years
Time Duration: 180 Minutes
Monopoly board game is all about trading properties and requires serious negotiation skills. No wonder it has helped create some real estate business by engaging young minds in the direction of real estate. The rules are pretty simple. Your funds can be invested into your property which in turn can be rented out if your space is used up. Make sure to bankrupt your opponents in order to have a monopoly.
of Players: 2-8 Players
Age Range: 7+ Years
Time Duration: 20 Minutes to 180 Minutes
Monopoly Ultimate Banking Board Game
Monopoly Ultimate Banking board game brings you ultimate modern banking at your monopoly board game. This game assists you to buy properties, rentals and helps you cash fortunes as well.
of Players: 2-4 Players
Age Range: 8+ Years
Time Duration: Time May Vary
Family Feud Board Game
From your TV screens to the rooms of your home, Steve Harvey's Family Feud board game surely has to be on our list amongst the best board games available in the market. It is one of the most exciting and engaging board games that can be played by even 10 members at a time.
of Players: 3-10 Players
Age Range: 10+ Years
Time Duration: Time Might Vary
Scrabble Board Game
Scrabble board games include crossword puzzles that help you enhance and upgrade your word game. It involves focus and a sharp intellect to win over your opponents smartly. It is actually a game that proves every letter counts.
of Players: 4 Players
Age Range: 8+ Years
Time Duration: Time Might Vary
Betrayal at House on the Hill is one of the leading board games of 2022. With its unpredictable settings and creative scenarios, it has become the current favorite of all the growing adults.
of Players: 3-6 Players
Age Range: 12+ Years
Time Duration: 60 Minutes
More Options: The Rules to Play Some of the Best Board Games
If you are still looking for the best board game to play, we have more options in hand with their game rule books provided in a PDF format on various websites. Some of the special mentions' board games with their websites containing their game PDF files include:
Small World: Days of Wonder
Betrayal at House on the Hill: G. Bradleys
Mysterium: G. Bradleys
Pandemic Legacy (Season 1): Z-Man Games
Sagrada: FloodGate Games
Board Game Template
There are tens of thousands of board game templates, even customizable blank board game templates to help you create your own board game. You can take the help of various websites that provide you with the best ideas to come up with something of your own creation. There are many websites that provide you with the printable board game template PDFs to help you create the best board game on your own.
Pinterest
Timvandevall
This Reading Mama
Twinkl
Haytor View
Similarly, you can also download a CandyLand board game template to teach your kids to play CandyLand board game in a playful manner. Such templates help your growing child to learn and understand the game himself better.
Make Your Own Board Game Template: Easy and Fun
Now apart from a little help from the websites, you can even make your own board game template with your kids for their smart growth using the following materials:
A paper roll
Scissors
Tape
Glue
Die
Markers and pens
Other DIY materials like soft toys, old coins, pebbles, card pieces, etc.
You can now download the printable board game template and make your own board game template as well. To access the PDFs for board game templates on your device, you can use SwifDoo PDF software. You can also use it to add pictures or patterns to the PDF.
With SwifDoo PDF, you can even convert your PDF files to Word documents, edit the templates and convert Word files back to PDFs to print them out. Now your PDFs can be customized to help you and your kids better understand the moves of the board games.
Conclusion
Board games are a lot more fun every time. But amongst a list of tens of thousands board games available, it gets tough to pick one. Certainly the best board game is the one that suits your time, company and availability.
Created for the levels of all generations, board games also make for the best leisure activity with your kids. They teach your kids in the initial phase of their lives how they can be a good loser. In a virtually active world, board games account for the best journey to skip for a nostalgic ride.